Ultimate South America Skiing & Riding Tour
Heli Ski, Cat Ski, and Chile's Top Resorts – 6 Days / 5 Nights
Experience firsthand the virgin snow and exhilarating slopes amidst the stunning peaks of the Andes during this extraordinary 6-day adventure which includes skiing/snowboarding at two of Chile's top ski destinations, a full day of snowcat skiing at the incredible Ski Arpa, and a day of heli skiing at the 5-star Puma Lodge.
This is truly the ultimate ski vacation of a lifetime.
Itinerary:
Day 1 – Arrival at Ski Portillo
Welcome to Chile! Your driver will meet you at Santiago's airport or your hotel to start your ultimate ski adventure. Most international flights arrive in the morning, so you can usually be skiing by noon.
Your first day on the slopes will be at Portillo, South America's oldest and most famous ski resort, first opened in 1948.
Portillo has the ambience of a "boutique"… Continue reading →
Ski, Wine, San Pedro de Atacama
An unforgettable 10-day journey offering the best of Chile's ski country, wine valleys, and the "Great North."
In a unique mix of culture, winery visits, and world-class skiing, this itinerary offers the most complete, multi-activity winter experience in Chile.
The program includes:
10 days journey:
Full days of skiing at Valle Nevado, Portillo, and Ski Arpa – South America's only fully snowcat-serviced ski center
Half-day tour of cosmopolitan Santiago
Winery visits and tastings in the Maipo and Aconcagua Valleys
Three days exploring the natural and cultural wonders of the world's driest desert, the Atacama
Itinerary:
Day 1 – Arrival Santiago & City Tour
Welcome to Chile! Your guide and driver will meet you at the Santiago International Airport and transfer you to your hotel.
After you have had a chance to refresh and get settled, you will set out with your guide on a half day tour highlighting Santiago's most… Continue reading →
But look at all those mountains!
So inviting!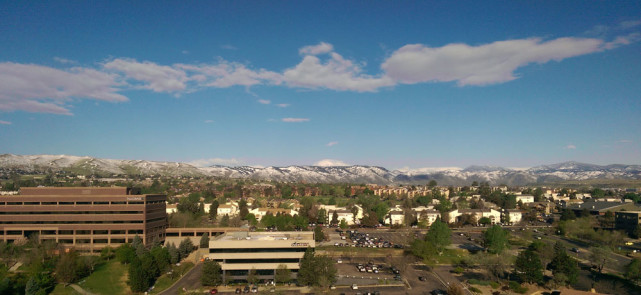 Our team has just returned from a conference in Denver. They have their minds and notebooks bursting with fresh ideas on how to make your travel planing even easier than it's ever been, but we won't tire you with technical details! Our geeky team is already hands-on, applying those ideas.
Just check out our brand new Special Deals page! Pretty neat, isn't it?
We have a question for you: what do you prefer? Talking to our agents or booking online?
Booking online is fast and safe and easy now, but we still enjoy hearing from you and having real time conversation, that's why our toll free line is always open: 1.800.755.1330