Copper Mountain Hosts Special Olympics Winter Games Sunday, February 22, 2015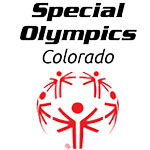 Special Olympics Winter Games
Sunday, February 22, 2015
Copper Mountain is the official training mountain for the Special Olympic athletes, and each year they are so proud to host the annual Winter Games. It's a big event that for the community as well as for the athletes and their families.
Opening ceremonies are at 8:00 a.m. in Burning Stones Plaza, competitions goes from 9 – 3 p.m., followed by the Victory Dance 4 – 6 p.m. and capped off with a torchlight descent on the mountain and fireworks at 6:45 p.m.
It's a very big day at Copper Mountain, and Alpine can help you make your arrangements to be a part of it!
Contact us today for more details and for some great package prices.