Food. Wine. Snow. Copper Mountain, February 15!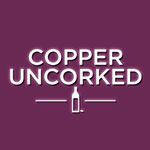 Copper Uncorked!
Plan to be in Copper Mountain on Sunday, February 15 for their unique spin on a traditional chicken wing challenge.
For Copper Uncorked, local chefs compete to see who can make the best chicken wing and wine pairing. Think wings can only go with beer? Think again as you taste a Southern buttermilk fried chicken wing with a prosecco, a bacon wrapped adobo wing with quinoa green chile fritter and Kim Crawford sauvignon blanc or lobster stuffed drummie with Diablo sauce and a chardonnay.
Great skiing, great foodie adventure. We can send you there!
Contact us at 800.755.1330 and let us get you to Copper Mountain for Copper Uncorked.