Go To Copper Mountain Feb 14-16 and Capture the Cube!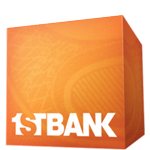 Capture the Cube! – Copper Mountain
FirstBank in Colorado is back at Copper Mountain Feb 14-16 with 'even more awsomeness'!
Join in this on-mountain scavenger hunt and you could win one of 40 Never Summer snowboards or one of 40 pairs of Icelantic skis. As if skiing at Copper
Mountain isn't fun enough, now it can also be profitable as you follow the clues on the Cube Finder app and get the jump on your competitors. Just find an orange FirstBank cube and present it at the FirstBank tent in Center Village to claim your prize.
Call an Alpine agent today at 800.755.1330 and let us set you up to WIN at Copper Mountain!