Richelle Reichsfeld Blanken Remembers Her Experience As An Olympian
For some, the 1992 Albertville, France Winter Olympics may seem like a long time ago, but for Alpine Adventures co-owner Richelle Reichsfeld Blanken, it only takes watching a few minutes of the current Olympic coverage to bring her experience rushing back.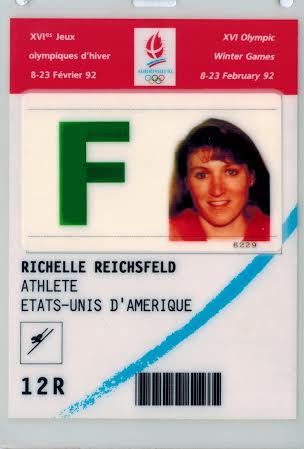 "I was 24 years old, and they had chosen four women and four men to represent the USA in Speed Skiing. First of all, it was so much fun to be traveling with my friends. 'Olympics' was just so hard to get my head around, and the first day in France for this event was full of surprises. I didn't know what to expect, and there's no way to prepare for your first time going through Team Processing. They give you a shopping cart and you're in this enormous warehouse. You move from station to station to get your team gear. You get your outfit for the opening ceremony, and you get a podium outfit in case you medal. I remember that all the people working the stations were so excited for each of us.
It was so much fun to be there. You are so proud to representing your country, and you get to meet athletes from all over the world.
I've been to several Olympics since the one that I raced in, and Rick and I really wanted to be there in Sochi. Whether you win a medal or not, to know that you earned a spot to compete with the best from all over the world is a memory that will make you smile for the rest of your life."