Ultimate Ski Arpa Catskiing Experience
Summer Skiing in Chile
A place unlike any other in the world, Valle El Arpa is sweet music to the skier's soul. Unparalleled vertical snow conditions and views of Mt. Aconcagua make for an unforgettable adventure at South America's only fully snowcat-serviced ski operation. In an anything-but-typical day, you'll ski over 13,000 vertical feet of some of the best untracked powder in the world. Intermediate or advanced level of skiing experience required.
Price & Conditions:
Price Per Person $1,649 / 3 days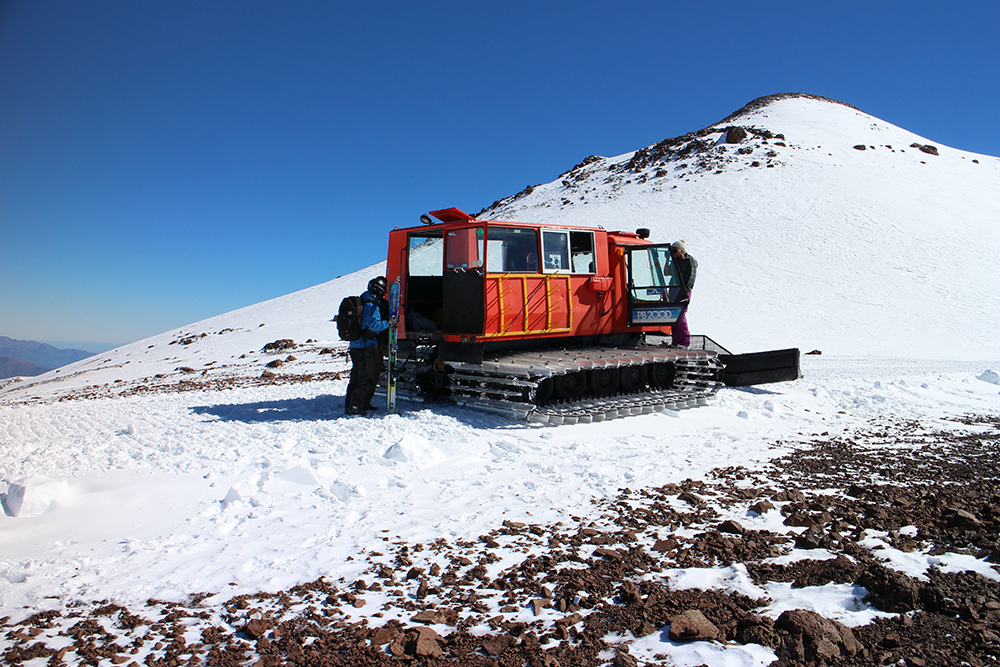 Itinerary:
Day 01 – 03
Head to the Andes Mountains, 108 km (75 miles) northeast of Santiago, for your amazing adventure at Ski Arpa. You'll spend the next two days on the slopes, shredding thousands of vertical feet of incredible virgin snow at elevations of 2,700 – 3,730 m (9,000 – 12,000 ft). With clear views to Mt Aconcagua, the highest peak in the Americas – and the Pacific Ocean, this is sure to be one of the most unforgettable ski experiences of your life.
Hotel Options:
Inca Hotel
The Inca Hotel (not to be confused with the Inca Lodge at Ski Portillo) opened in late 2009 and is conveniently located on the international highway in Los Andes making for easy access to Ski Arpa and Portillo as well as downtown Los Andes. It features two restaurants that serve fresh, internationally-inspired cuisine. The 47 comfortable rooms are tastefully decorated in a rustic, minimalist style. Inca Hotel also has the hippest lounge in Los Andes.
---
Casa San Regis
A beautifully maintained 18th-century hacienda, Casa San Regis provides an authentic Chilean experience hard to find at the main ski resorts. This bed & breakfast style hotel is the closest to Ski Arpa Cat Skiing (about 1 hour away). The staff is warm and welcoming, embodying the best of Chilean hospitality, and comfortable dining and lounging areas showcase the original architecture.
---
Termas de Jahuel
This recently renovated, historic, 4-star landmark resort is nestled in the foothills of the Andes, near San Felipe and is about a 60-minute drive from Ski Arpa. Termas de Jahuel features indoor and outdoor thermal pools, massage and steam baths and is a relaxing oasis after a hard day on the slopes. Visitors to Termas de Jahuel will find cozy, ultra-comfortable guestrooms that are fully stocked with amenities such as mineralized spring-water showers and satellite TV.