[subscribe2]

Tweets by @LuxurySki
Ski Montana
Montana: the untamed, the wild, the natural.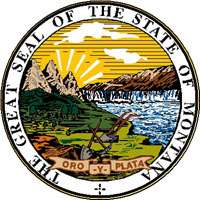 Winter opens up a whole new world of outdoor adventure across Montana's diverse landscape.
When the snow flies (and fly it does), Montana is transformed. From powder-covered mountains to dogsled tracks to hidden hot springs, winter here makes travel just a little bit more interesting.
Glacier and Yellowstone National Parks are starting points. Between the parks lie mountains that don't have names yet, in ranges you've never heard of. Montana has millions of acres of public lands open to cross-country skiing. Admit it, you secretly yearned to hitch a team of huskies and yell "mush."
Scattered in their valleys, you'll find small towns full of friendly locals sharing the unexpected and even maybe their huckleberry pie. We invite you to explore the parks and all the places in between. When you least expect it, you'll see wildlife.
Montana's 16 ski areas mean fewer people, shorter lift lines and a lot more untracked snow. Under a blanket of snow and winter air, Montana's two national parks feel quieter and even more powerful.

Special: Park City Silver Star Condominium
MINIMUM
10% OFF
PROMOTION STARTS: NOVEMBER 17, 2017
Two Bedroom/Two Bath Silver Star Unit # 1204 - Park City Condominium
10% Minimum Discount on Silver Star Unit
All 2017/ 2018 Season Long!
The Pines Lodge Beaver Creek
Book by Opening Day Promotion
30% Off
Additional 10% off, if you book a 7 nights
Book by November 22
Prices from $1,015.00 ppdo
5 Nights in a Lodge King Room at the Pines Lodge
Two Adult Vail/Beaver Creek Lift Tickets