| | |
| --- | --- |
| | Alpine Adventures |
|   | 5300 NW 33rd Avenue, Suite 216 |
|   | Fort Lauderdale, FL 33309 |
| | 1 954 564 6722 |
|   | 1 800 755 1330 |
| | info@alpineadventures.net |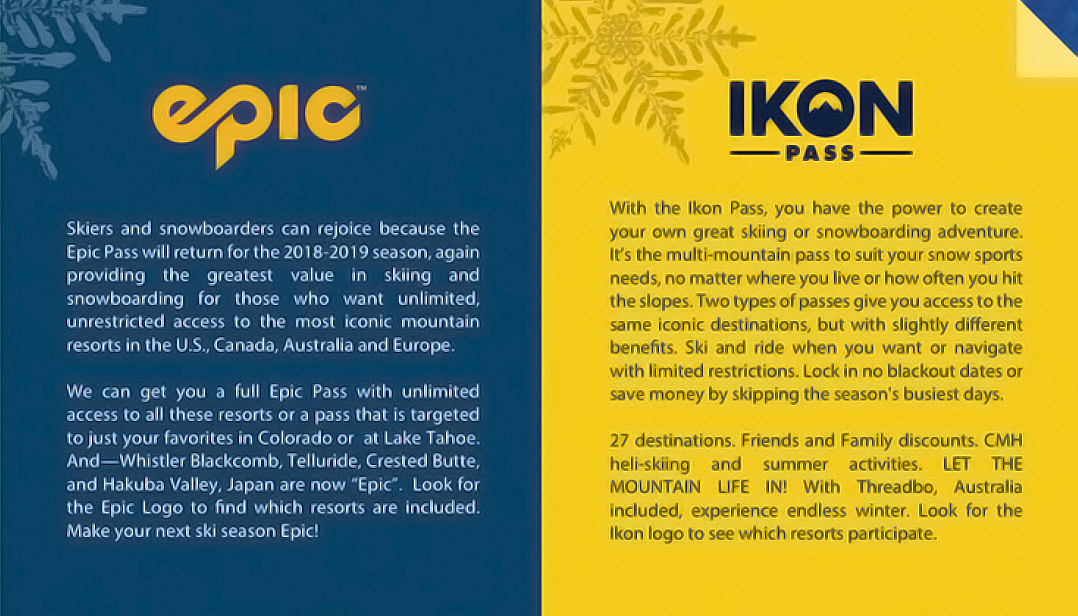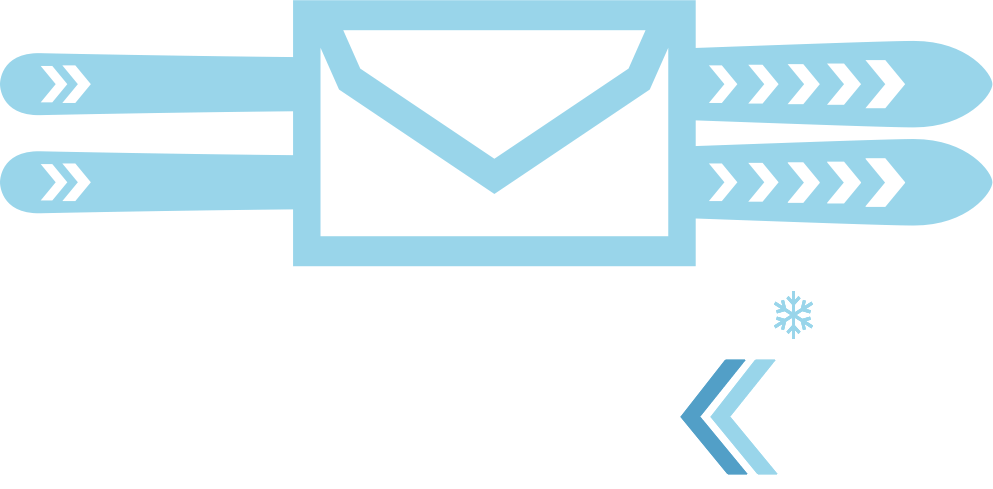 We are a team of experienced travelers and travel agents who specialize in planning winter mountain vacations and adventure trips worldwide.
You can contact us directly if you have any questions or concerns, or if you simply want to have a chat about your upcoming holiday. We are here to offer you best deals, information and tips on how to plan your trip.
Just fill in a contact form, or call us. Our toll-free number is: 1.800.755.1330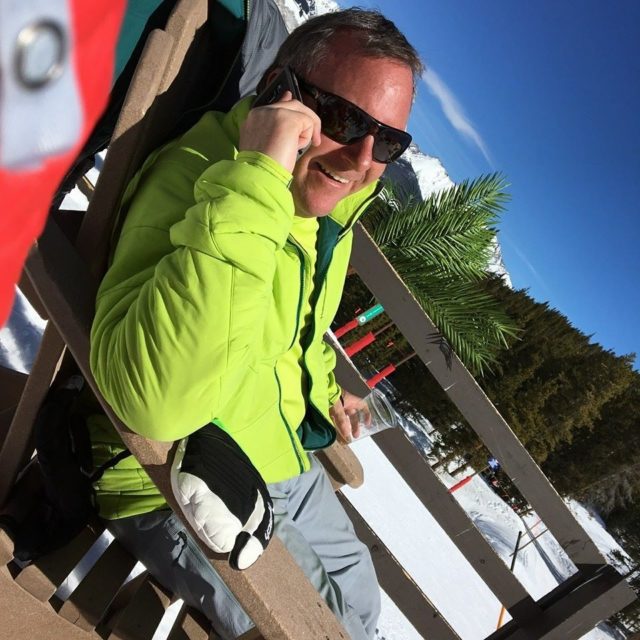 Rick Reichsfeld
Rick was born and raised in Portland, Oregon. He started skiing at the age of 3 and attended the Mt. Hood Academy and grew up racing for the Mt. Hood ski team. Weekend races during the school year and family vacations took him to many western ski resorts throughout Oregon, Washington, Nevada, California, Montana, Idaho and Utah.
Rick's summers were spent training on the Palmer Glacier in Government Camp, Oregon, the summer training center for the U.S. ski team at the time. Notables Phil and Steve Mahre, Marc Girardelli, Picabo Street and Tommy Moe attended the camp. After high school he attended the University of Washington where he was on the ski team.Rick's start in the travel industry was a post-university stint in CanCun Mexico. His favorite winter activity is Heli-skiing in Val Grisenche, Italy. Away from the office Rick is a certified PADI scuba diver.
---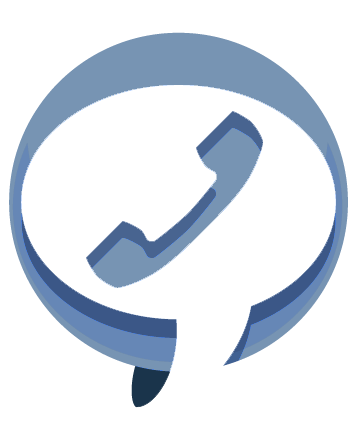 1-800-755-1330 Ext 203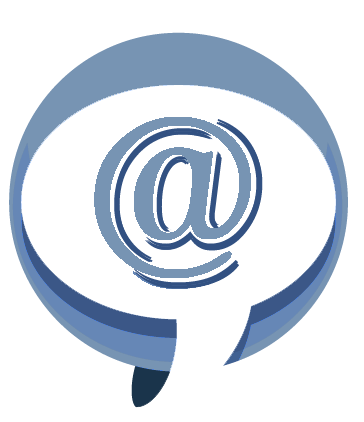 rick@alpineadventures.net
---
Contact Rick: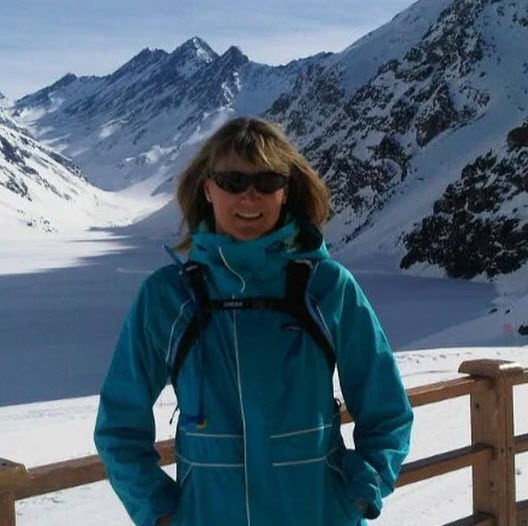 Richelle Blanken
Vice President of Marketing
Richelle Blanken
Richelle was born and raised in Portland, Oregon, where she started skiing Mt. Hood at the tender age of 3. She spent her high school and college years, at the University of Utah, ski racing. After graduating from college Richelle lived in Mexico where she enjoyed the beach, playing volleyball, and drinking Corona. Six months passed and she missed the mountains and ski racing so much that she returned to Oregon to get back into competition shape for the European ski-racing season. Richelle was a member of the US Ski Team from 1991-1994, competing in the 1992 Winter Olympics in Albertville, France.After retiring from the US Ski Team Richelle moved to Florida and formed Alpine Adventures with her brother Rick. Alpine Adventures began by organizing ski groups to Europe, however, they quickly recognized a need for other adventures and the company grew. Richelle's favorite places to ski are off-piste in Courmayeur, Italy and Chamonix, France.Her preferred non-snow adventures are rafting in Costa Rica and kayaking in Thailand.
---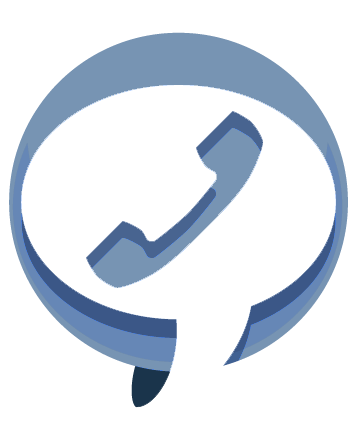 1-800-755-1330 Ext 3209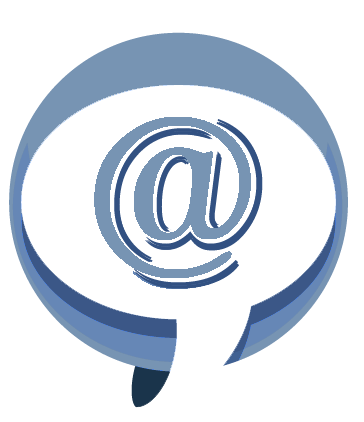 richelle@alpineadventures.net
---
Contact Richelle: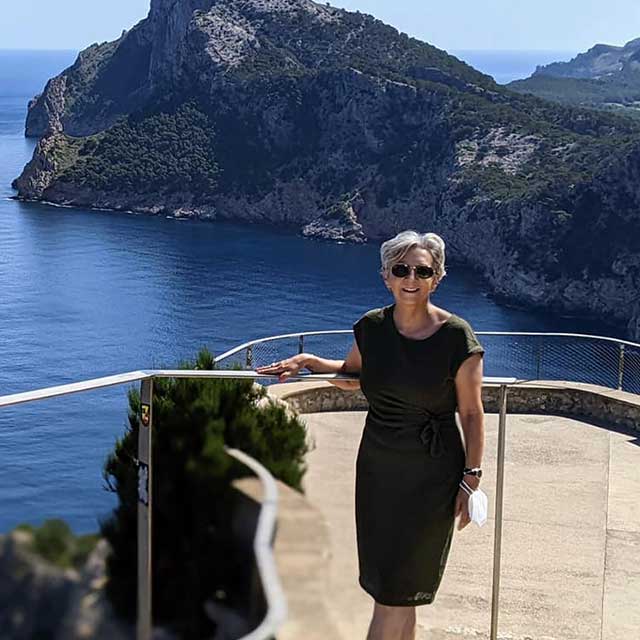 Marion Johnson
Manager of Air Department
Marion Johnson
Francoise, or as most people call her Marion, has been with Alpine Adventures for 19 years and has close to 40 years of experience in the travel industry between France her native country, and here in the United States. She has been in charge of the Air Department at Alpine for many years now, manages our Operations Team, and enjoys her position which also includes servicing some of Alpine's group clients and her French clientele. If someday you get tired of skiing, Marion is your "gal"; she will help you with any other possible trip option such as a cruise, a safari, or a European tour. Her personal interests include, you guessed it, traveling with her family! As well as going to the gym, taking Pilates classes, and attending plays and musicals.
---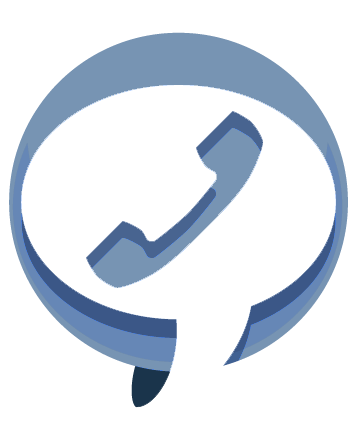 1-800-755-1330 Ext 208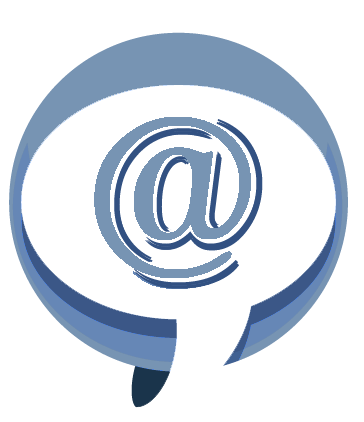 marion@alpineadventures.net
---
Contact Marion: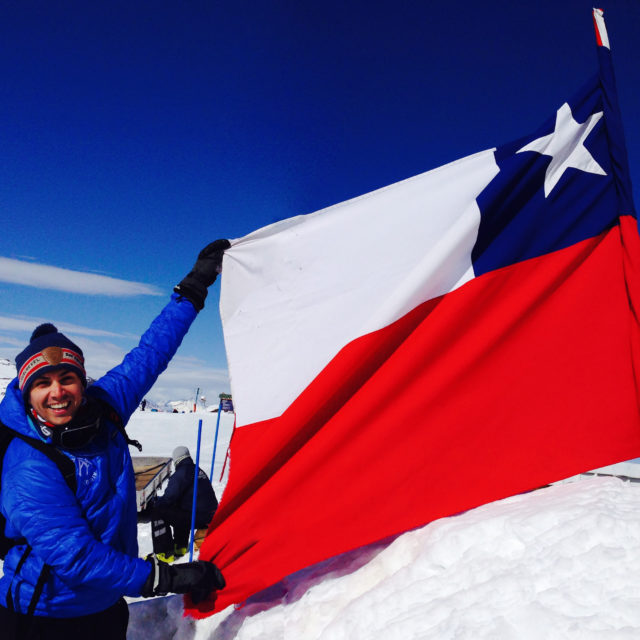 Pete Kovacevic
Director of International Sales / Global Travel Specialist
Pete Kovacevic
Pete Kovacevic was born and raised in Yugoslavia, which is now a small landlocked country called Serbia. He studied to be an expert in geography, tourism and hospitality. He earned his undergraduate degree from the University of Novi Sad. He has travelled extensively throughout Europe and has enjoyed learning about different countries, people and their cultures.After graduating from college Pete went in search of new opportunities and he moved to "the country of freedom". Raised in the spirit of US culture and thanks to his father's influence, he adapted very quickly. He joined Alpine Adventures in 2006. He has actively participated in the growth and development of the company. He currently oversees international markets and he coordinates international supplier relations, including negotiations for the best terms with industry partners. As the 'go to' person, much of Pete's time is devoted to assisting Alpine's agents in getting the best products and amenities for their clients.Pete loves the mountains and the outdoors. He is fascinated with the mountain world and the adventures it inspires. "I enjoy meeting new people, traveling, and immersing myself in new cultures. It's great when you can make a living doing what you love. Skiing always means good times, good food, and a great adventure! The more I travel, the more I appreciate the diversity of our planet" Pete's greatest love is for soccer, and he says this passion will last forever.
---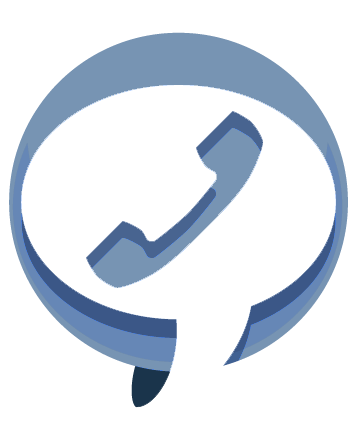 1-800-755-1330 Ext 234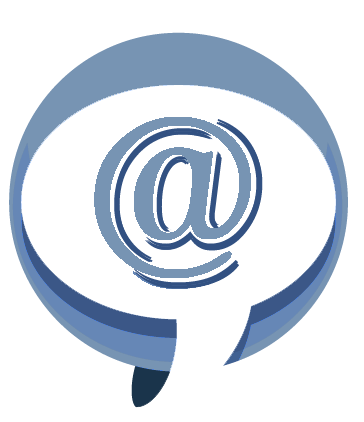 pete@alpineadventures.net
---
Contact Pete: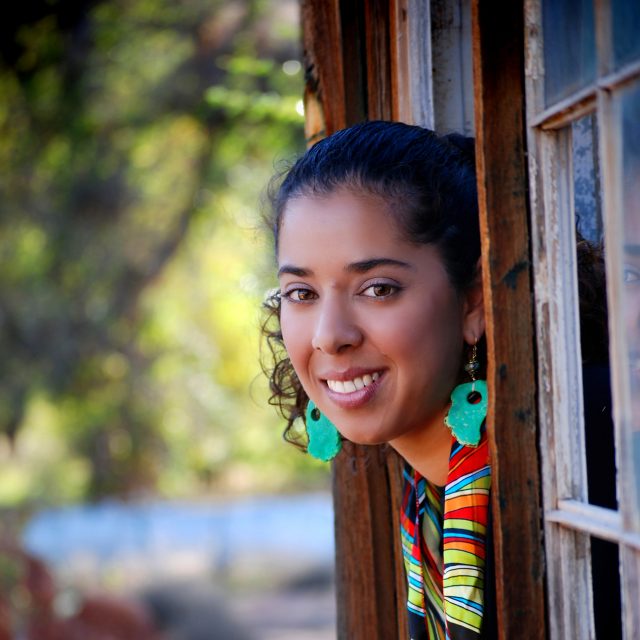 A.J., a.k.a. Amanda Jo, went on her first trip at the tender age of 6 weeks and hasn't stopped traveling since. AJ spent most of her childhood summers, with her family, exploring the National Parks, small towns, and out-of-the way places in the western and mid-western United States. She has an easier time telling you where she hasn't been in the U.S., as opposed to where she has been. She spent three seasons working at a small luxury guest ranch in Wyoming and enjoys sharing her knowledge of the West.
AJ completed her B.B.A in International Business at Florida Atlantic University in 2004. As a result of working for Alpine Adventures, she went back to school, finishing her Master of Science degree, at the University of Central Florida, in Hospitality and Tourism Management in 2009.AJ now spends most of her time teaching the "Travel & Hotel Management" program at a small university in Ohio, where she enjoys sharing her experiences with her students. In her spare time, AJ enjoys exploring new places and spending time with her dog, Ruby.
---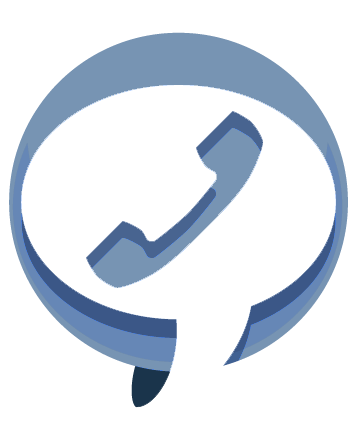 1-800-755-1330 Ext 229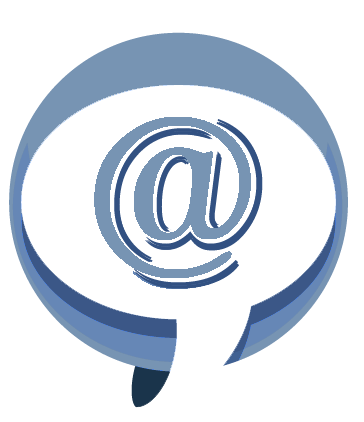 amanda@alpineadventures.net
---
Contact AJ: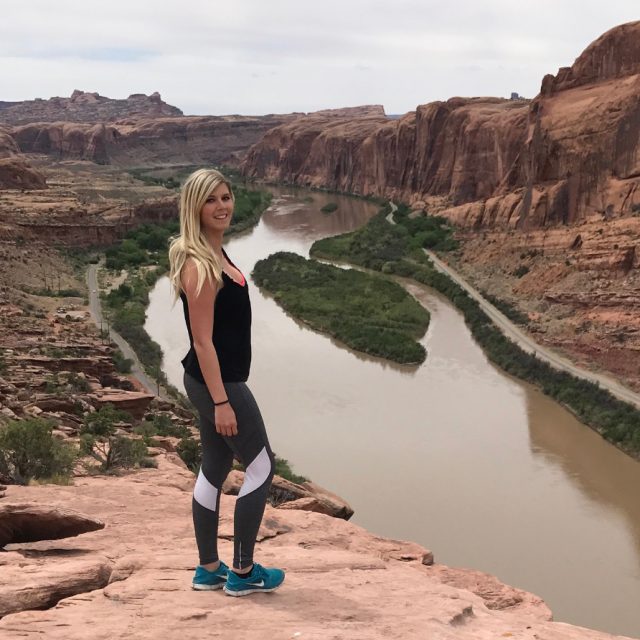 Alix Zoellner
Western Region Sales Manager
A true Park City, Utah native – born, raised and currently still residing in Park City, Alix hasn't moved from her breathtaking home town, other than attending college in California, for good reason! Alix received her degree in marketing from FIDM, and shortly after graduating, moved back to her home town and scenic Utah, where she excelled in the hospitality business. "My life motto is to be outdoors as much as possible, and take a minimum of two tropical vacations each year, as well as camping adventures annually from May through September." A few of Alix's favorite Utah summer camping/boating spots are Flaming Gorge, Lake Powell, and Moab. "Anywhere with a body of water, my family, and my pups, I will be there!" Alix has always had a passion for traveling and cannot wait to continue to do so, while helping others plan and live out their dream vacations.
---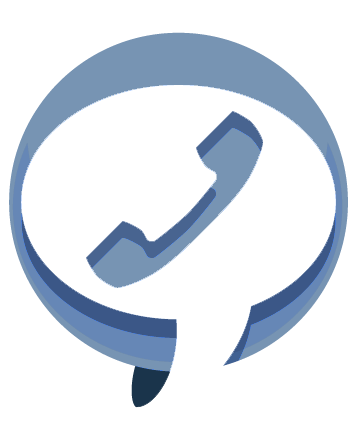 1-800-755-1330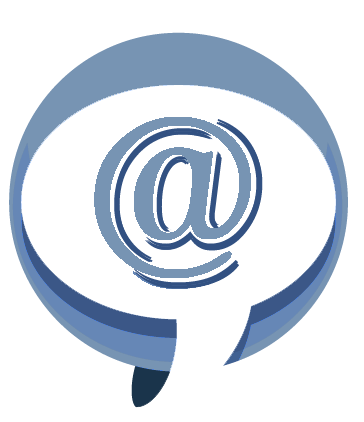 alix@alpineadventures.net
---
Contact Alix:
Gary Nicoll
Travel specialist
Gary Nicoll
Originally from Scotland, I moved to Connecticut in the US when I was 11 years old. I first visited Africa in 2008 to climb Mount Kilimanjaro in Tanzania. Although this was a large focus of the trip, the few days spent on safari to Tarangire, Ngorongoro, and the Serengeti following the climb immediately became a lifetime highlight and ensured that I would visit the continent again. The combination of amazing scenery, game viewing, wonderful local hospitality, and endless adventure experiences make it a very special place.
I most recently returned from my last trip to South Africa & Zimbabwe, where I experienced the majesty of Victoria Falls; the thrill of whitewater rafting the Zambezi River; the excitement of Big Five game drives in the Greater Kruger Park area; the stunning beauty and culture of Cape Town; and the history of Johannesburg. Africa always delivers on all fronts and ensures that you'll start planning your next visit as soon as you return home.
I have been in the travel industry in various capacities for close to 30 years, much of that time spent selling adventure travel. I have a love for travel and a thirst for experiencing new places, people, and cultures. I look forward to helping you customize that dream trip to Africa and to experience all it has to offer firsthand.
---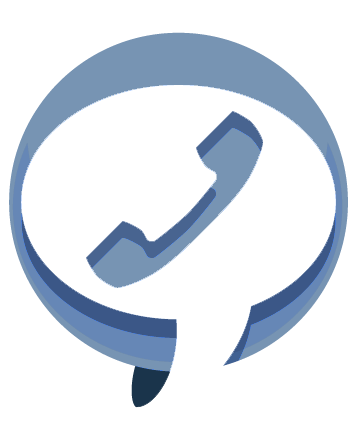 1-888-281-5565 Ext 282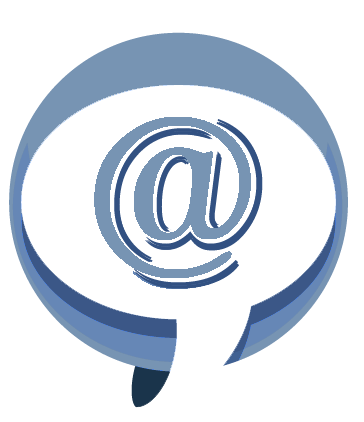 gary@alpineadventures.net
---
Contact Gari: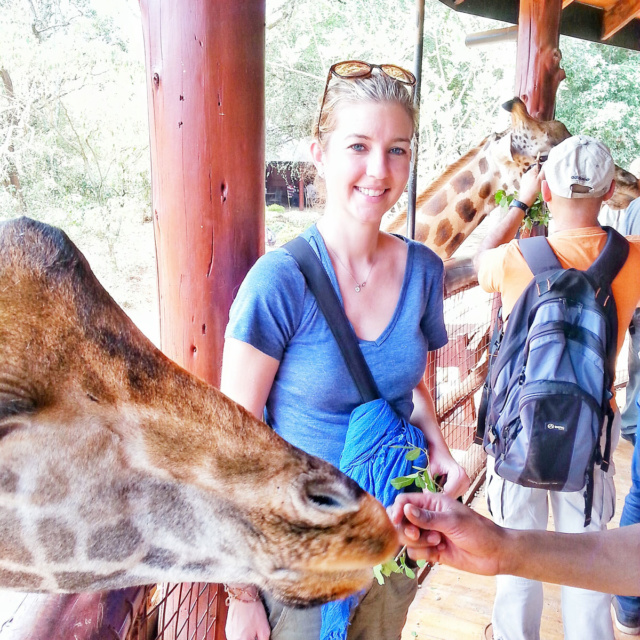 Sarah Rzeminski
Support Manager
Sarah Rzeminski is the Support Manager. After 12 years in the retail industry, she joined our team in 2023. She has an undergrad degree in sociology from Rutgers University and a Master's degree in TESOL from the University of Maryland Baltimore County. Travel-obsessed since her first trip abroad at 13, she's been making her way around the world ever since, including a two year stint teaching English in Ecuador. Sarah's first trip to Africa was a solo trip to Kenya in 2015. Immediately falling in love with the people, culture, and phenomenal wildlife, she planned a return trip, this time to Tanzania and Zanzibar. After a second life-changing visit in the books, she encourages everyone she meets to add Africa to their bucket list. When she's not traveling, she's hanging out with her dog, gardening, or singing along to Taylor Swift.
---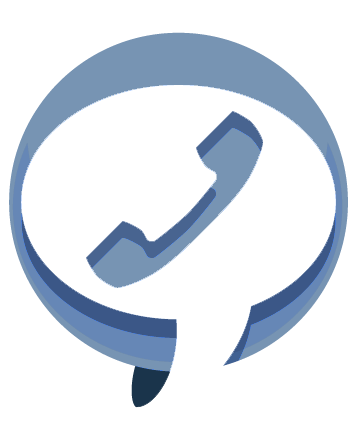 1-888-281-5565 Ext 283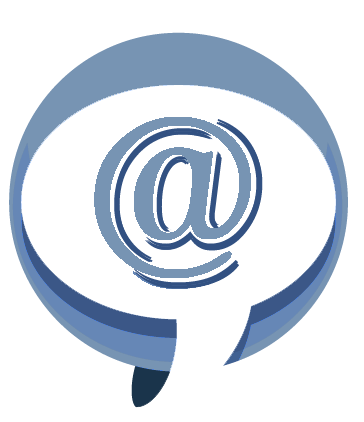 sarah@alpineadventures.net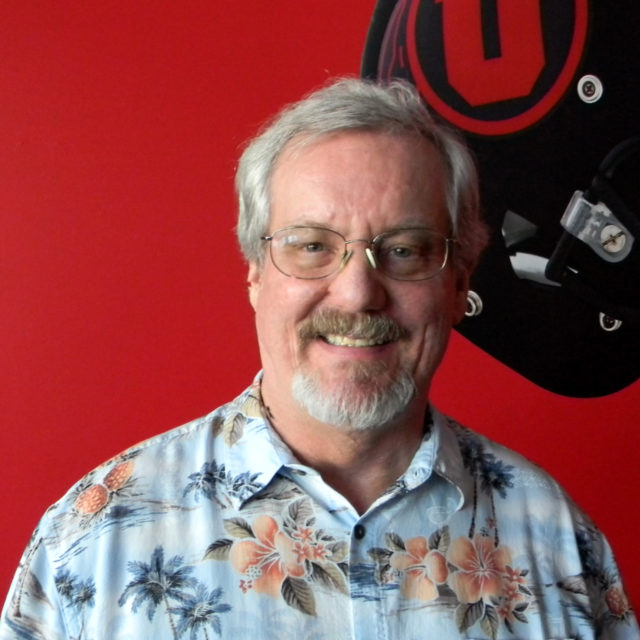 A Utah native who first tried skiing at age 6 at Snowbasin, when it was a small, family owned operation with no amenities whatsoever. Skied Park City (then called Treasure Mountain) for their grand opening at Christmas 1963; with their funky little Gondola. Have worked in Park City for nearly 25 years now; always in some aspect of the travel business. Tour operator, property management, retail travel agency or resort food & beverage management. These Wasatch Mountains are my home for life.Favorite ski resort – Deer Valley. Really have come to appreciate their grooming as I, and my legs, get older.Favorite place to après ski – The Beach at Silver Lake while the sun is up, then the No Name on Main Street when the sun goes down. Years in the ski industry – 24 years. What I ski – K2 Comanche's.
---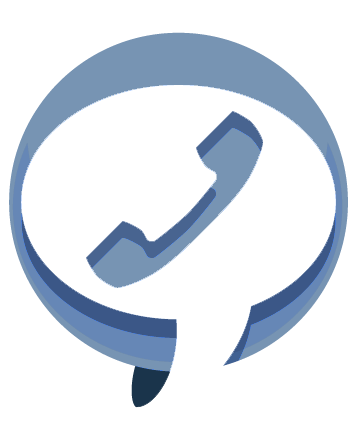 1-800-755-1330 Ext 3210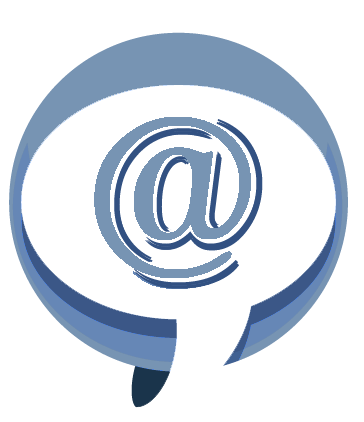 don@alpineadventures.net
---
Contact Don: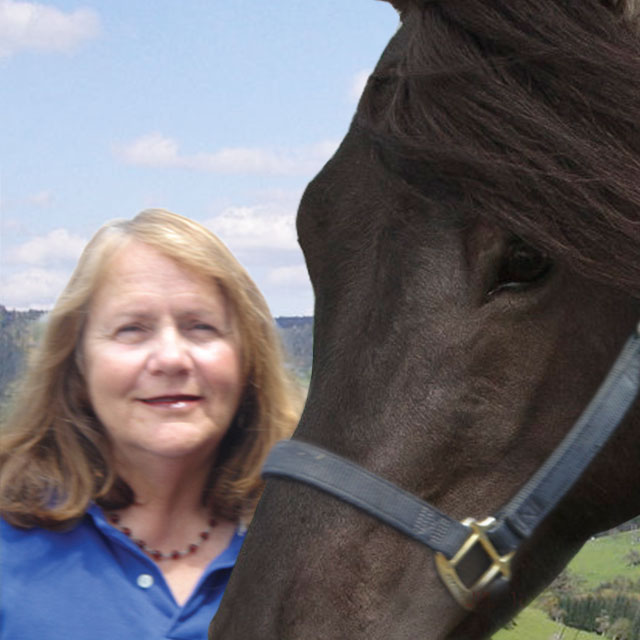 Marlene Christopher is a New Hampshire native who grew up skiing, but once she hit the slopes out West in Aspen, she knew she had found her true home.She has skied all the major mountains in the Western US and Canada from Whistler to Telluride, hiked the canyons of Utah, camped and fished from Alaska through Montana and Idaho to Wyoming, and she spent several years as an outfitter for hunters seeking big game in the high Western mountains. Marlene was an extreme skier before anyone knew it was cool, and was one of the many to hike up Independence Pass (above Aspen) with her skis, to get in those last wild runs in the Spring snow.She is an accomplished horsewoman, and she for many years had Snowmass Stables and a retail store in Snowmass Village that specialized in authentic Native American jewelry. She's been selling ski vacations since 2000 and she knows the mountains, the lodges, the restaurants and all the fun outdoor activities available in the Alpine Adventures destinations.
---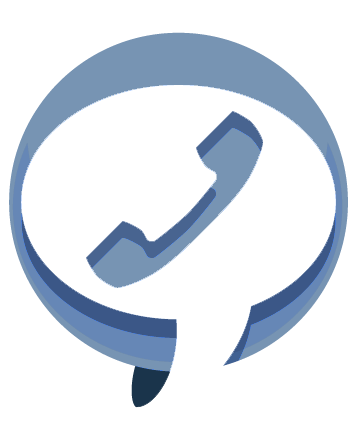 1-800-755-1330 Ext 318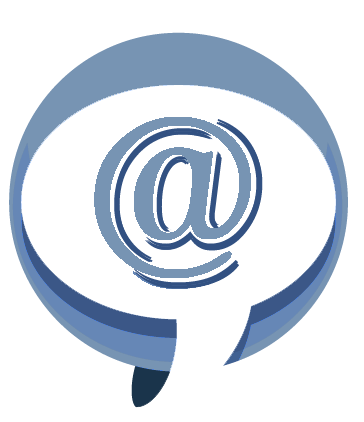 marlene@alpineadventures.net
---
Contact Marlene:
Kurt Schroeder
At age 3, Kurt was already in the tracks of his dad's leather-booted, slope-packing herringbone, up and down the woodsy pitches of the family backyard in Pennsylvania. Growing up within earshot of the snow guns at mighty Spring Mountain (and its 250 feet of vertical and two rope tows), fast forward to today, Kurt has visited virtually every ski resort in North America plus another twenty or so across Europe, South America and New Zealand. Many of Kurt's finest experiences have included skiing and the mountains – he even met is wife in the ski industry. The marriage prompted a move from Mammoth Mountain in California's Eastern Sierras to Banff in the Canadian Rockies and eventually, dual citizenship. During his fifteen years in Banff, Kurt dedicated a decade to directing the branding, marketing and communication efforts for Banff and Lake Tourism, promoting Canada's iconic mountain destination and national park. He and his wife now live near Victoria on Vancouver Island, a short paddle away from the beautiful Gulf Islands and an inspirational ferry ride/drive to Whistler. They are also passionate cyclists, hikers, surfers, curators of their little beach cottage in Cardiff-by-the-Sea north of San Diego and are utterly indefatigable travel addicts.
---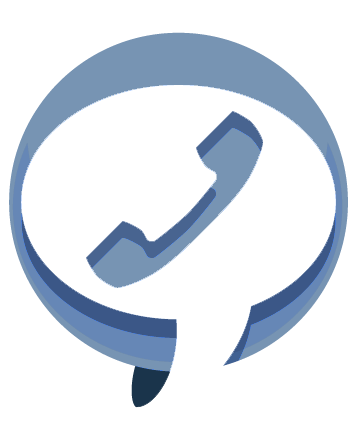 1-800-755-1330 Ext 207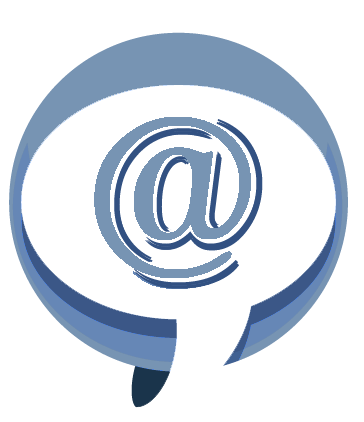 kurt@alpineadventures.net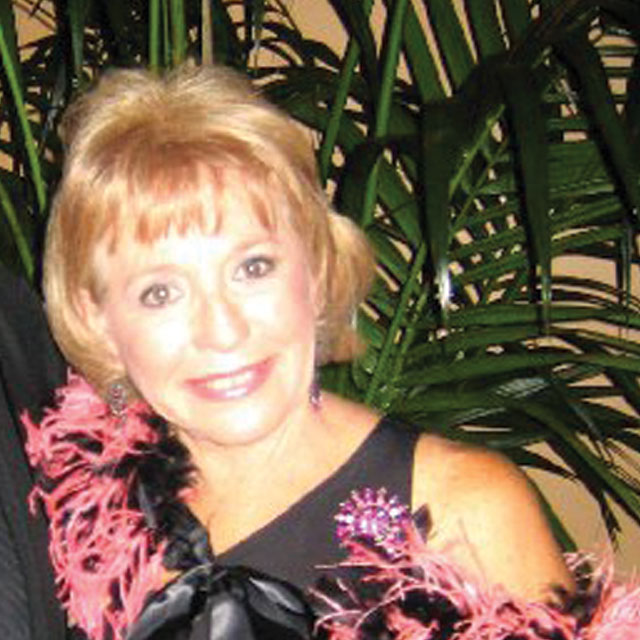 Lee Grossman
Group Sales Manager
Lee has lived most of her life in Roslyn in Long Island and now lives in South Florida. Earlier experiences in the fashion industry include acting as a buyer for 500 stores nationwide and also teaching business marketing in the NY school system.As a world traveler and avid skier, it was a natural fit for Lee to enter the travel industry. Lee has skied extensively throughout the world's most beautiful mountains and is familiar with the best places to stay from budget to 5 star luxury.She has planned from start to finish not only group ski trips, but also group trips to other non ski destinations including Latin America, Europe and ocean cruises. Besides travel and skiing, other interests include competitive tennis, theater, art, film, and meeting new people.
---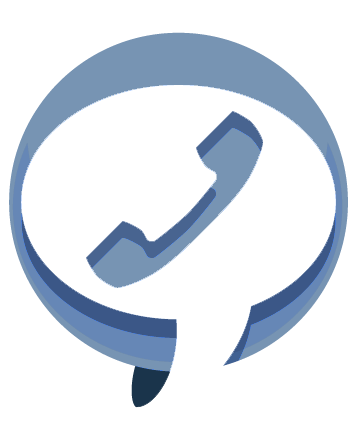 1-800-755-1330 Ext 3212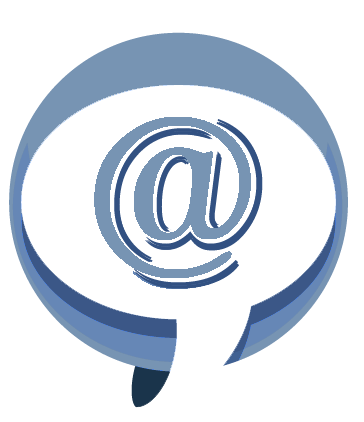 lee@alpineadventures.net
---
Contact Lee: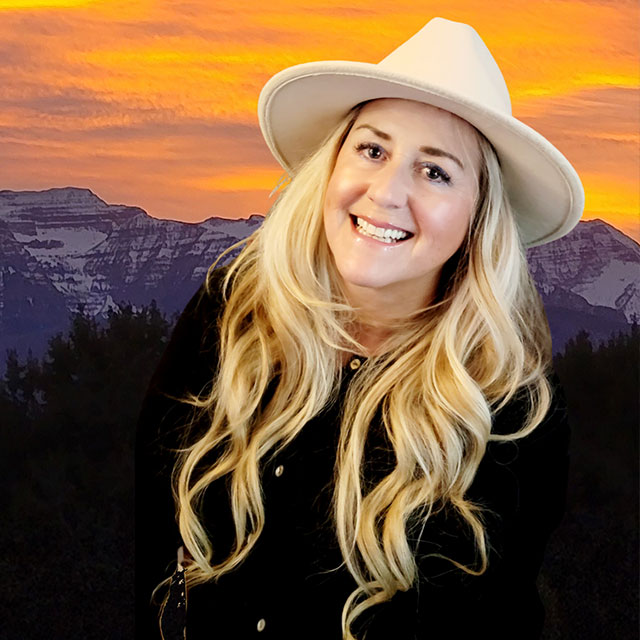 Max Jensen
Director of Group Sales and Global Destination Specialist
Bio coming soon
---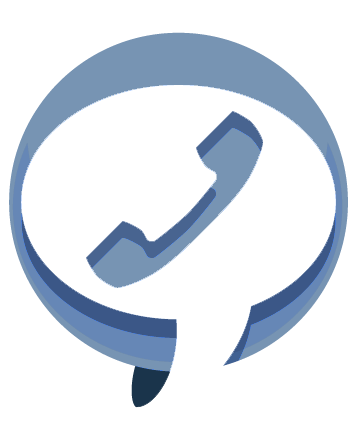 1-800-755-1330 Ext 210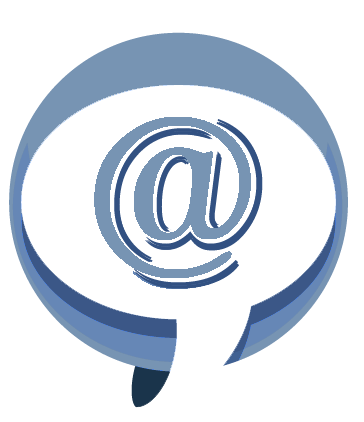 max@alpineadventures.net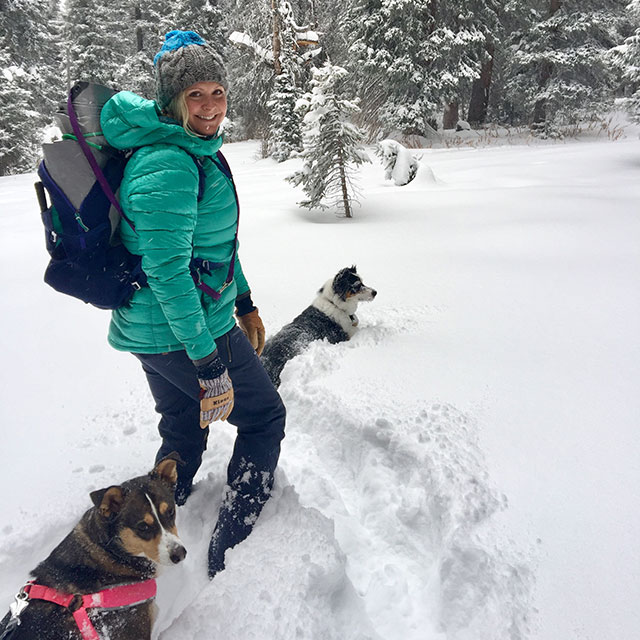 April Bruder
Mountain Travel Specialist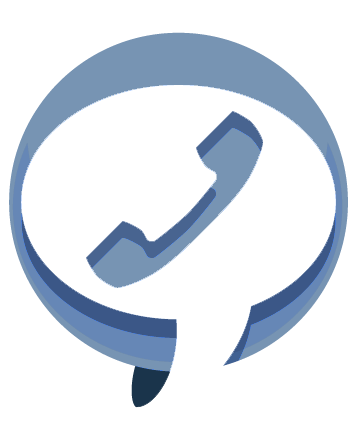 1-800-755-1330 ext. 287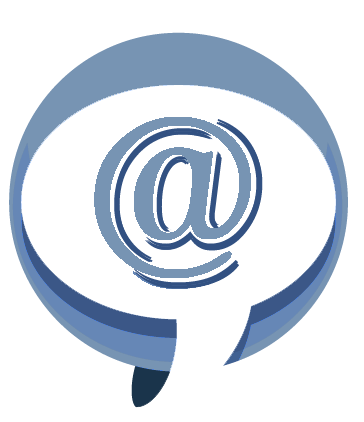 april@alpineadventures.net
---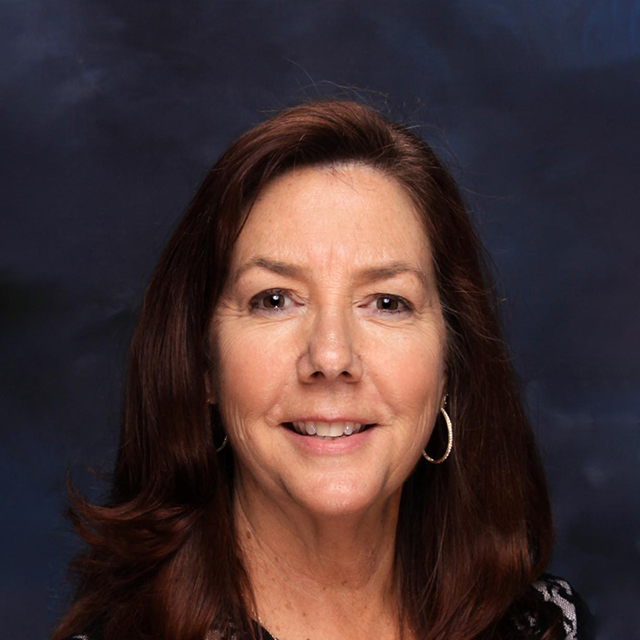 Diana Carey
Mountain Travel Specialist
Diana Carey
Bio coming soon
---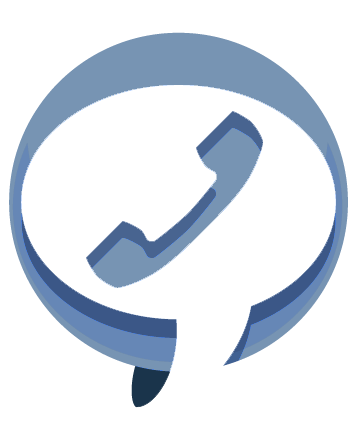 1 954 564 6722 ext: 217
Toll-free 1 800 755 1330 ext: 217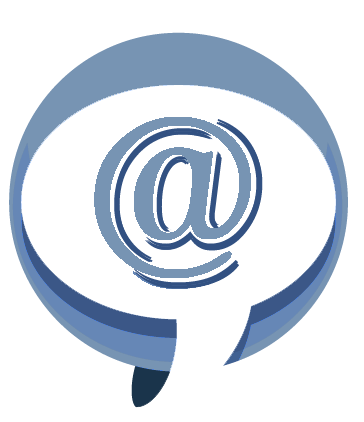 diana@alpineadventures.net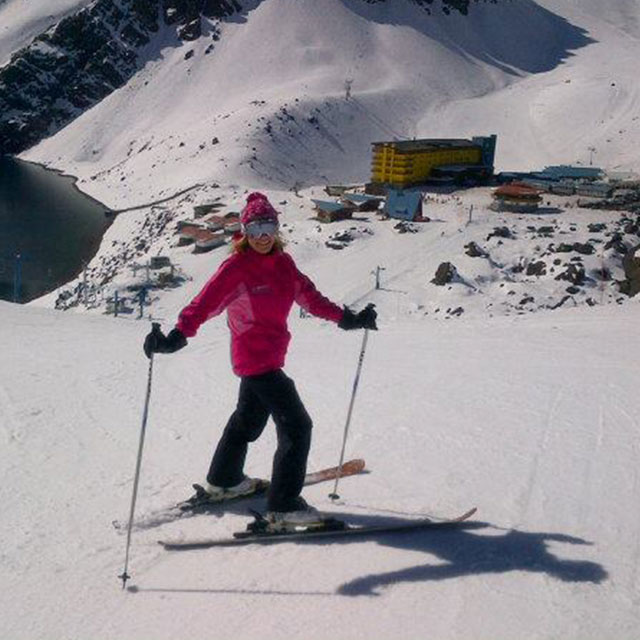 Rebecca Armstrong
Mountain Sales Specialist
Rebecca Armstrong brings over 20 years experience in the Adventure Travel and Luxury Hotel business. Armstrong is a native of Ann Arbor, Michigan, where she grew up riding horses, skiing, ice skating and just spending as much time outdoors as possible. She moved to Berkeley, California in 2008, so she could do more mountain biking and snow skiing and eventually joined Backroads Active Travel as a bike and hike guide where she spent over six years leading trips in Europe, South America and the USA. Her travels took her further south of the equator, and she moved to work and live in Chile in 2002 where she continued to guide for Backroads. Settling down in Chile, she moved into the role as Sales and Client relations at Chile Nativo Travel as well as some guiding in Torres del Paine National Park and then managed the outdoor activities for all Explora Hotels in Chile. Her most recent job was at Ski Portillo Chile where she worked for over six years as their International Marketing Manager. You'll find her now in Pucon, Chile surrounded by the beautiful lakes and volcanoes of that area where she enjoys an active outdoor lifestyle with her family.
---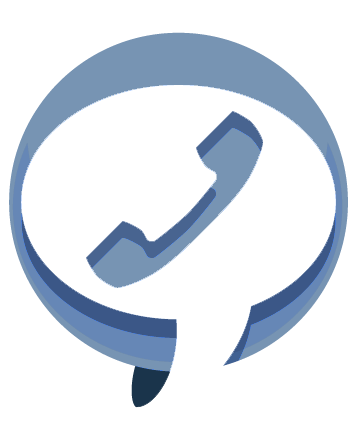 1-800-755-1330 ext 213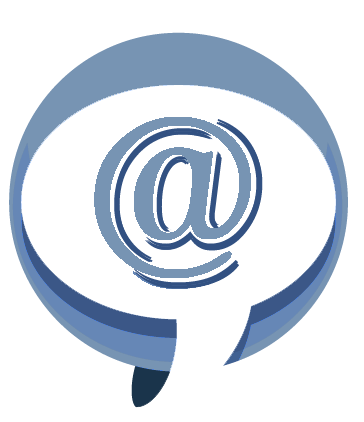 rebecca@alpineadventures.net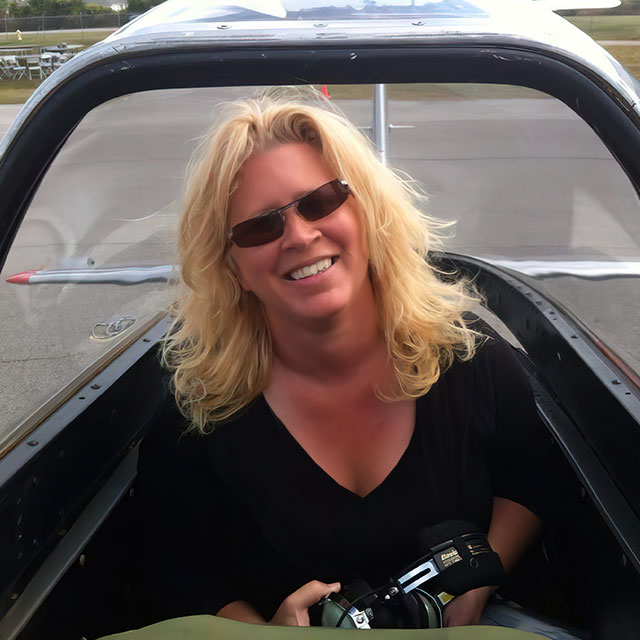 Susanne Beckett
Accounting Manager
---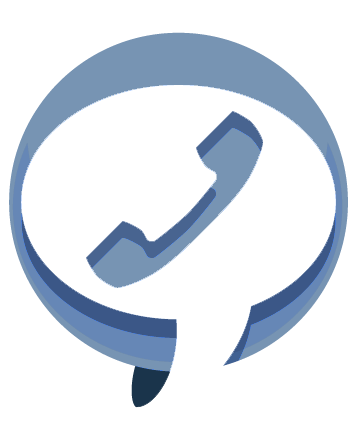 1-800-755-1330 Ext 312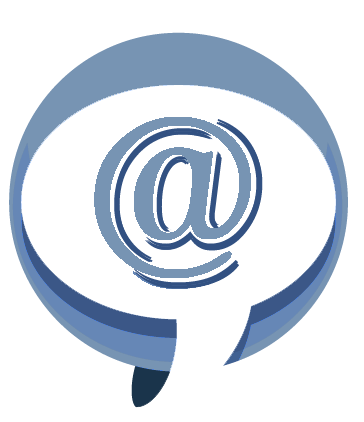 accounting@alpineadventures.net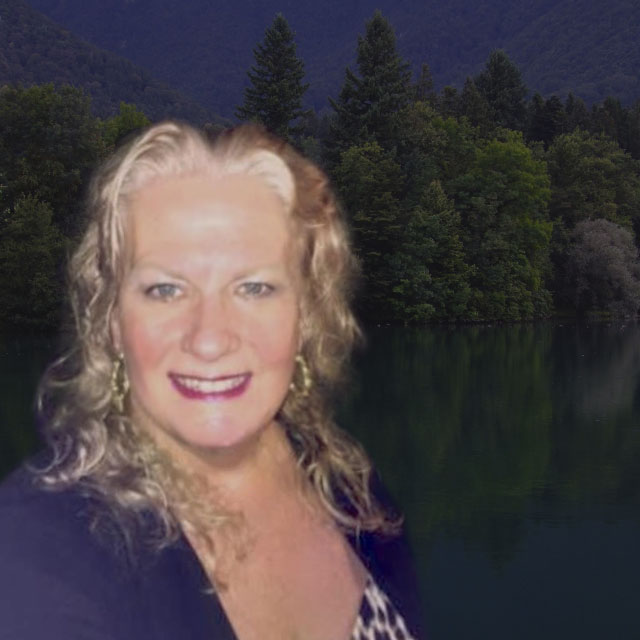 Darlene Shugart
Operations / Sales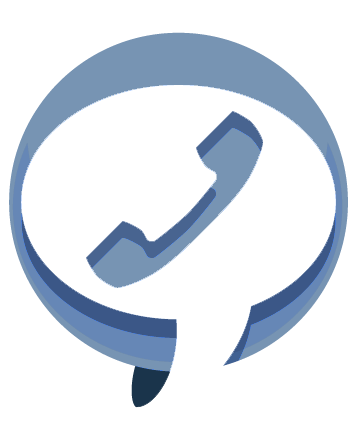 1-800-755-1330 ext. 3214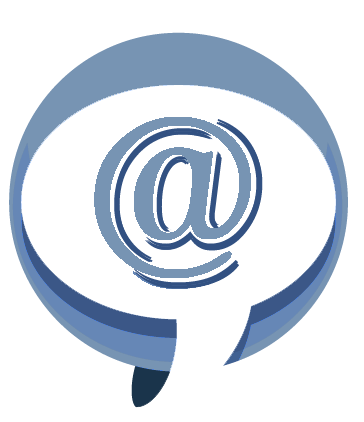 darlene@alpineadventures.net
---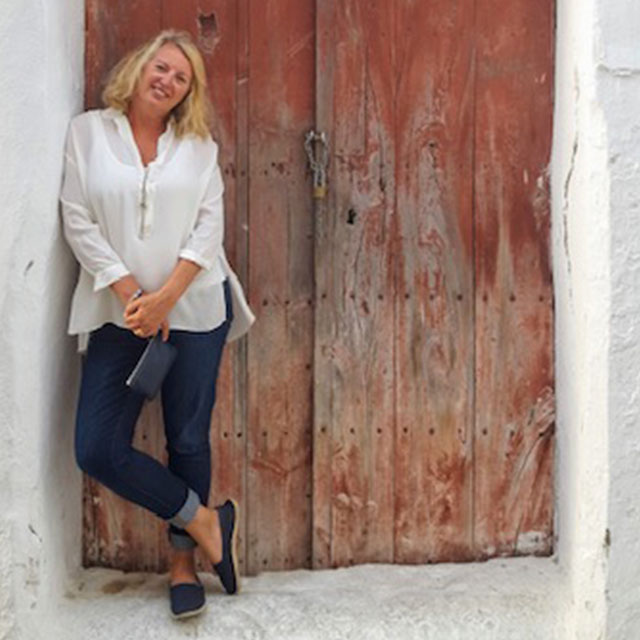 Lisa Vinderskov
Director of Business Development
---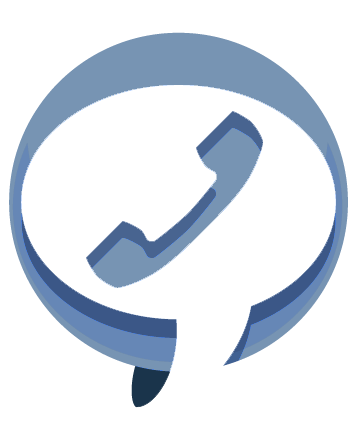 CELL: (+1) 403-860-7017 (Text or WhatsApp)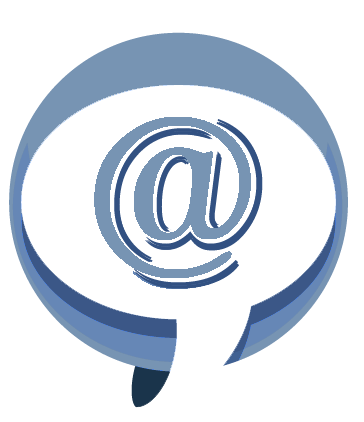 lisa@alpineadventures.net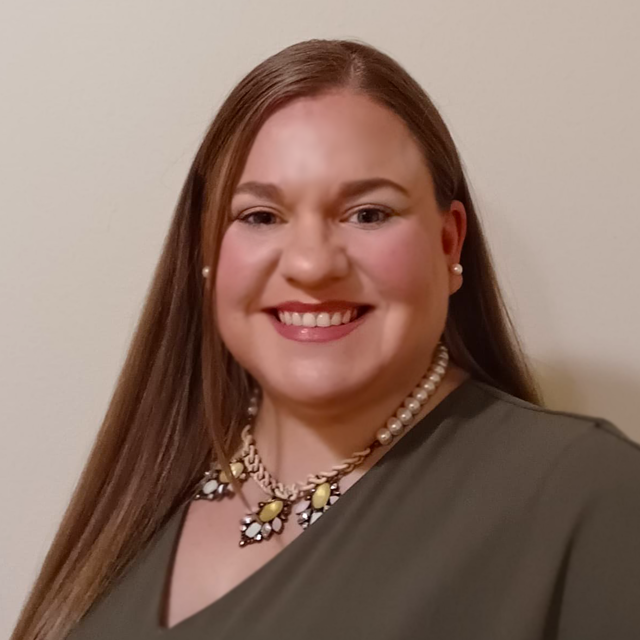 Miranda Styles
Operations Department Support Specialist
---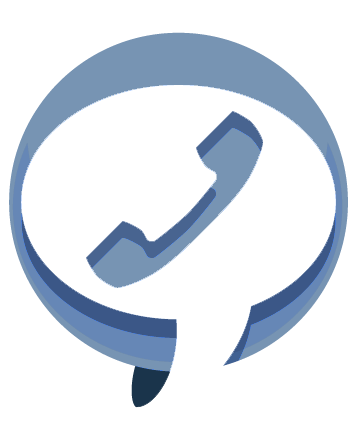 1-800-755-1330 Ext 313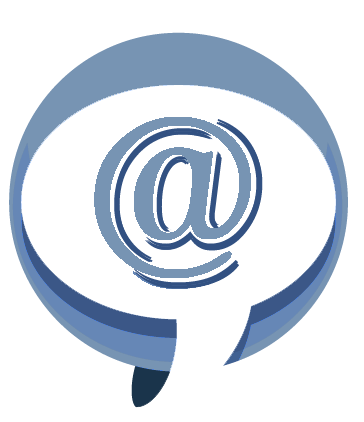 miranda@alpineadventures.net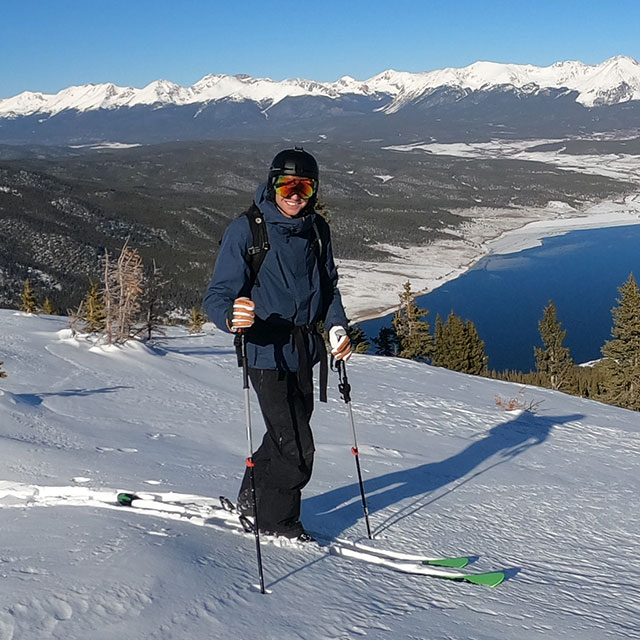 James Williamson
Mountain Sales Agent
I'm James, a ski-obsessed mountain enthusiast with a passion for turning travel dreams into reality. Born on skis in the suburbs of Denver, Colorado, I knew from the tender age of four that my destiny was intertwined with those majestic slopes. Skiing became my first love, and the mountains became my second home.
After graduating high school, I made a beeline for Gunnison, Colorado, a cozy little town nestled near the mighty Mt. Crested Butte and home to Western Colorado University. That's where my ski industry career kicked off, landing a gig at Crested Butte Mountain Resort while I was in college.
Gunnison, my mountain paradise, is where I hang my ski boots and keep my wanderlust alive. When I'm not conquering slopes, you'll find me tearing up the trails on my trusty mountain bike or running trails deep into the wilderness. I firmly believe that traveling and immersing ourselves in nature can spark life-altering transformations.
Now, my mission is to sprinkle a little bit of that transformative magic into your travel experiences. Whether you seek snow-capped peaks, sun-kissed beaches, or culture-rich cities, I've got your back. Let's collaborate on crafting unforgettable adventures that'll make your heart race and your soul sing.
---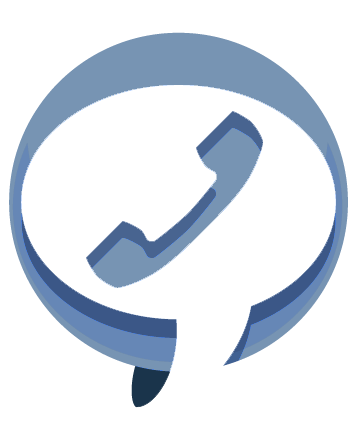 1-800-755-1330 ext 205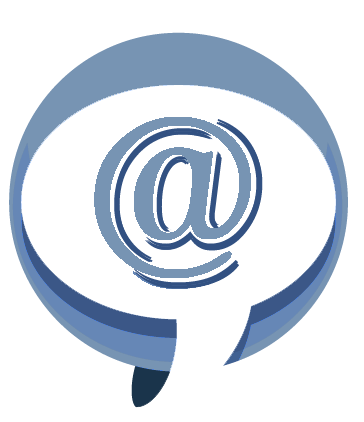 james@alpineadventures.net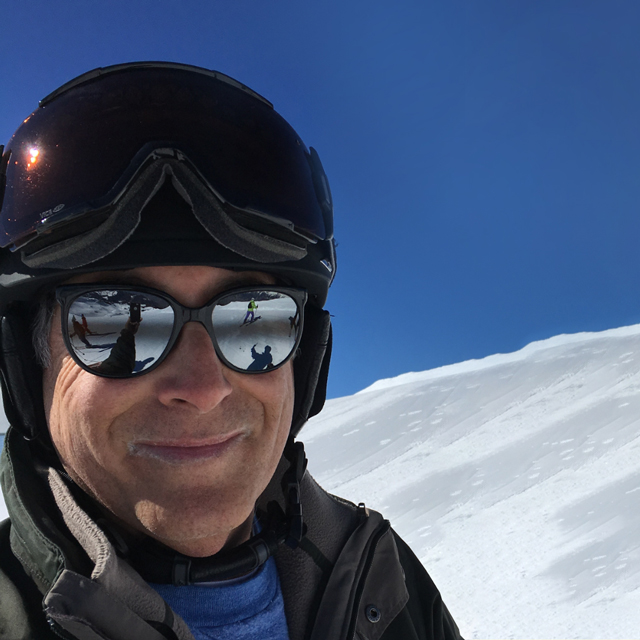 Kevin Grossman
Alpine Adventures Group Travel
Bio coming soon.
---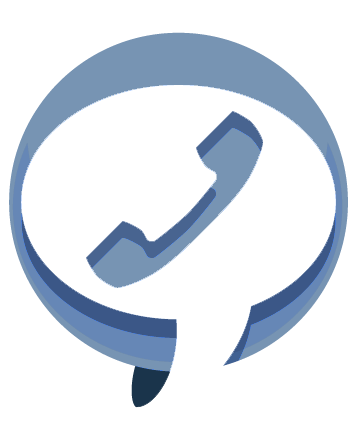 (+1) 407-468-9095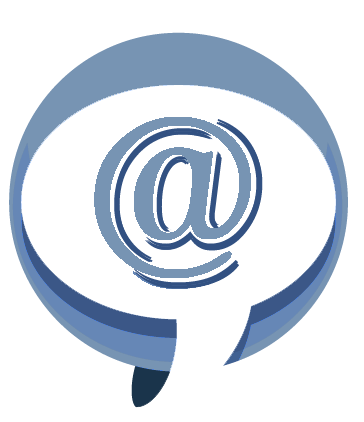 kevin@alpineadventures.net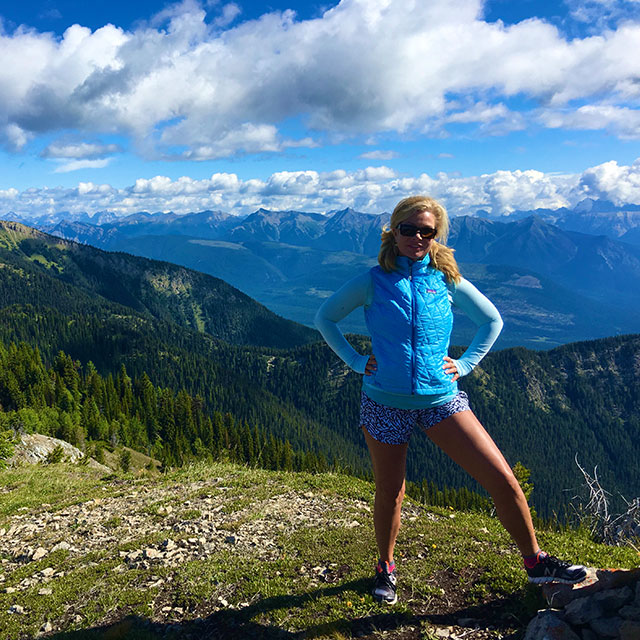 Denise Gordon Rusboldt
Mountain Travel Specialist
Denise grew up in Pasadena, California with parents who loved a good long distance road trip. Destinations included National Parks, the Southwest deserts, oceans, and mountains. Her father was an engineer from Jet Propulsion Lab and often their family vacations included 'science' lessons on the stars, lakes, rivers, snowpacks, desert winds, and ocean life. Her mother was more interested in fine dining and boutique hotels. So, the combination made for a first-hand travel education early on. This spirit of adventure and exploration guided her career working in the Outdoor Industry as a Brand Retail Marketer for over 17 years in Seattle, Washington. Her clients included Patagonia, Salomon, Giro, Smith Sport Optics, Burton, Merrell, Columbia Sportswear, Outdoor Research, The North Face, and Teva to name a few. Many of her client travels took her to 'their offices' and included a ski or other outdoor adventure as part of 'getting to know the brand' followed by the finest local dining experiences. Spending time in communities guided by locals gave her further insight into the delights of travel. This led to a leap of faith moving to Boulder, Colorado in 2005 to start her own branding company with a focus on the Outdoor Experience. It was during this time she met her husband, a Swiss-Canadian ski coach, and Heli-ski guide. She now splits her time in Boulder, British Columbia, and the Hawaiian Islands. Having traveled to almost all 50 states, and over 20 International countries, her travel experience is firsthand. Since 2015 Denise has worked as a Travel Agent in the Ski Industry and has experience in European River Cruises. Her goal is to tailor each and every vacation to exceed expectations, surprise and delight her guests. No vacation is one size for everyone, and thus she values listening, details and getting to know how to make each trip uniquely memorable. In her spare time, you'll find Denise skiing, hiking, paddling, kitesurfing, and traveling. She loves to cook, does a little yoga, and makes a daily walk a daily practice.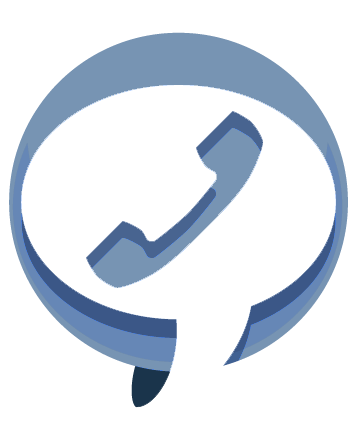 1-800-755-1330 Ext 285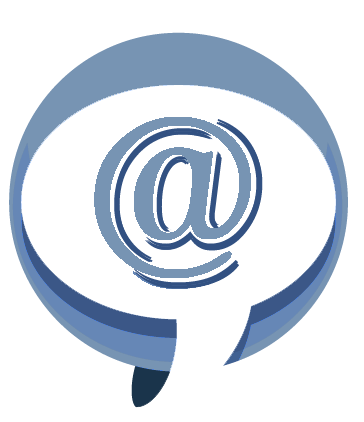 denise@alpineadventures.net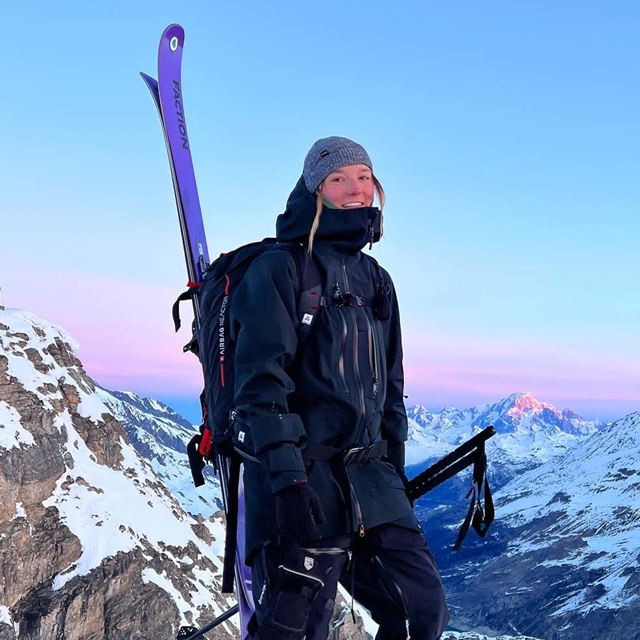 Kim Kramers
Operations Manager
Bio coming soon.
---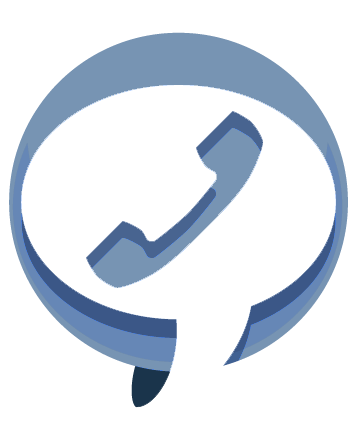 (+1) 800-755-1330 ext 215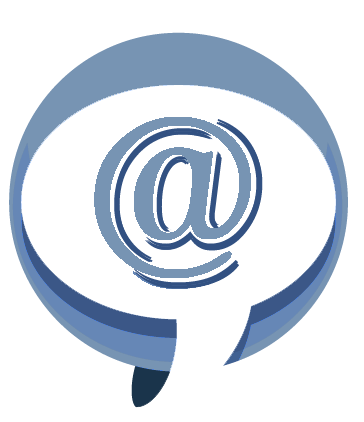 kim@alpineadventures.net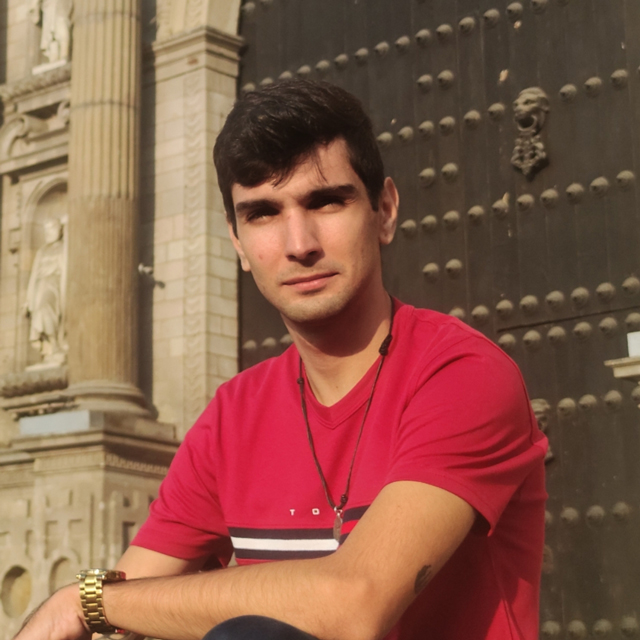 Bio coming soon.
---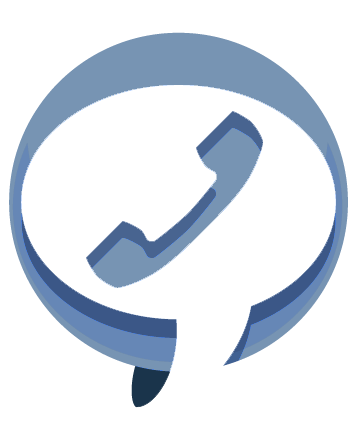 (+1) 800-755-1330 ext 211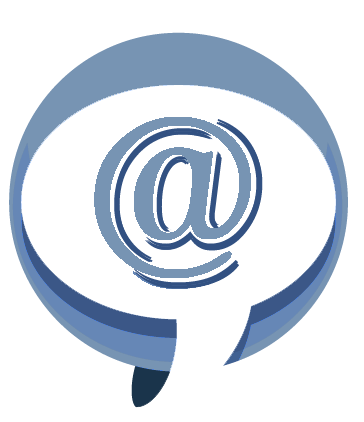 octavio@alpineadventures.net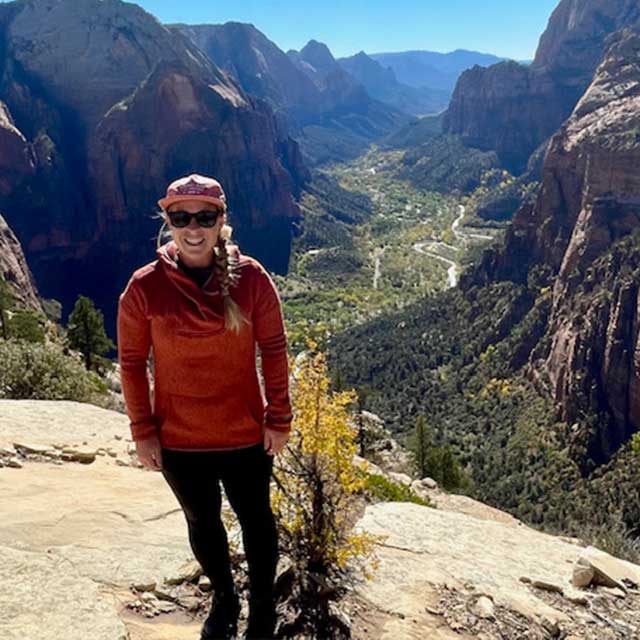 Kate Silvey
Travel Specialist
Kate was born and raised in southern New Jersey in a small beach town growing up surfing. She spent a lot of her childhood traveling, most of their time was spent exploring new areas, finding different beach towns to surf, and camping the coast from Maine to Florida. After graduating college at Long Island University and playing semi professional soccer, she moved into New York City for work and experience. Soon realizing the big city wasn't for her, her passion for the outdoors and adventure led her to beautiful Park City, Utah where she now lives with her own family. She and her husband opened Wilderness Access Outfitters in 2016, and own and operate The Nordic Yurt, in the Soldier Hollow Cross Country Olympic Trail System. Her passion for travel has taken her all around the world, spending months surfing in South East Asia, Australia, Puerto Rico, and Hawaii, exploring Mexico, and beaches of USVIs & BVIs. One of her biggest passions is skiing, and she spends all her winter days on the mountain enjoying the beautiful snow in Utah with her family. While her summer days are spent fly fishing, hiking National Parks, and camping.
---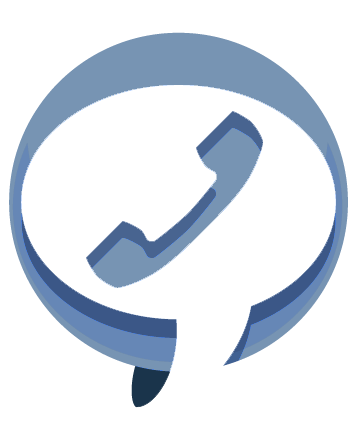 1-800-755-1330 Ext 216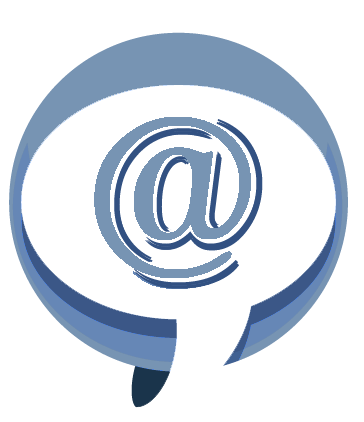 kate@alpineadventures.net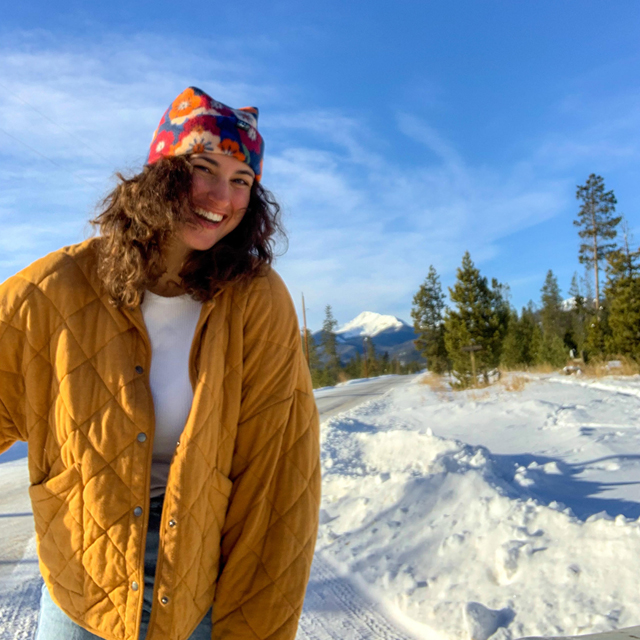 Lindsey Shugar
Mountain Travel Specialist
Bio coming soon.
---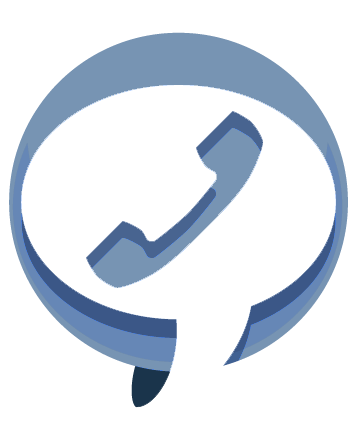 1-800-755-1330 Ext 218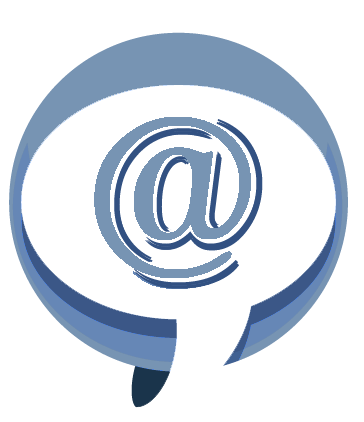 lindsey@alpineadventures.net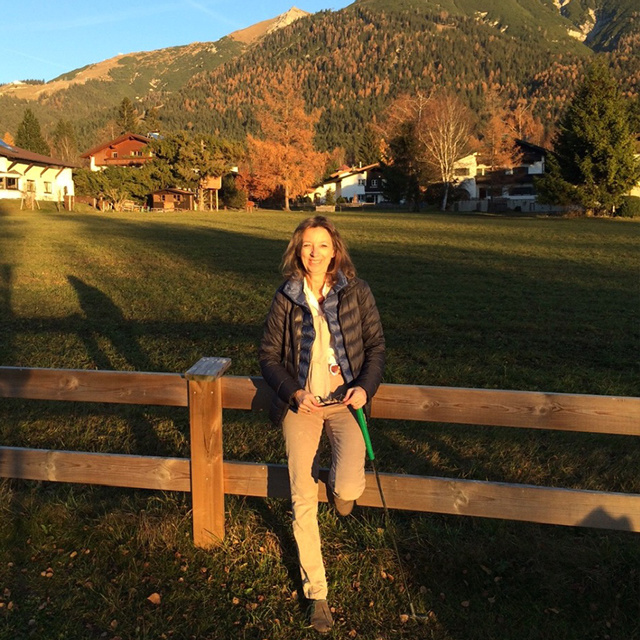 Angelika DI Mair
Onsite Representative
Angelika was born and raised in Innsbruck, in the middle of the Alps and the Heart of Olympic skiing in Austria. She started skiing when she was 3 years old and never gave up.
Angelika got a doctoral degree in Architecture and Engineering at the Innsbruck Technical University. From then on, Angelika worked with American and Canadian skiers, borders, and mountain freaks.
Angelika loves different traditions, cultures, food, and languages. She traveled throughout the European Alps of France, Switzerland, Italy, Spain, Portugal, and Germany, giving lectures to groups. She enjoyed traveling with them as a guide and organizer.
Angelica has been a part of Alpine Adventures for over 15 years, traveling and organizing trips together with this great team. Angelika has organized trips with the Alpine team for families and big groups, sharing Austrian Gemütlichkeit, relaxing, and having a good time together!
---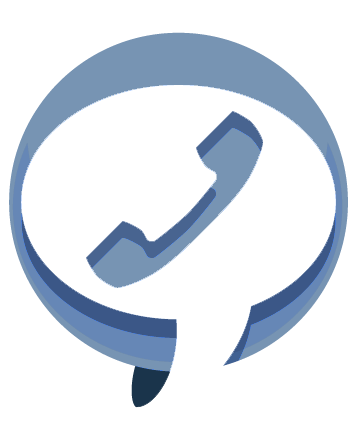 0043 664 200 4655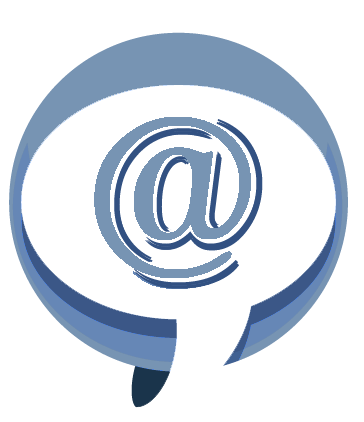 di.mair@aon.at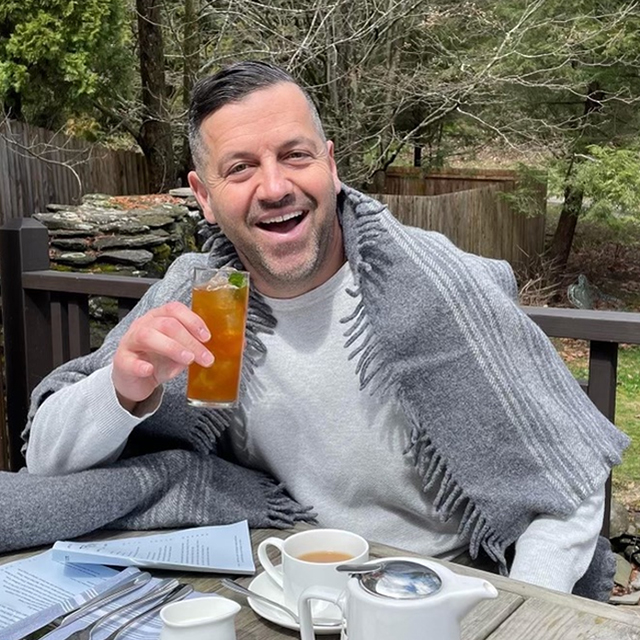 Jon Makhmaltchi
J.MAK Representation
J.MAK doesn't think it's all about just a great hotel room. There is much more to it, where Hospitality meets Personality. Please meet the Personalities behind the Hospitality of these great places and spaces. J.MAK Hospitality is a brand that emphasizes the importance of relationships, social media, constant activity, and most importantly, success. J.MAK helps clients find their individual flair, relax, feel confident and stand out from the herd. Clients learn to trust their instinct and create their mark, focusing on what makes their property or service so attractive and unique. We work together combining our passion for the industry that is so deeply embedded in us.
---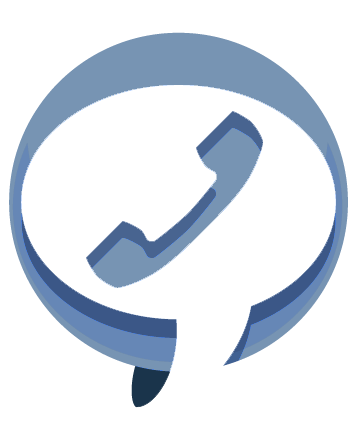 1.800.755.1330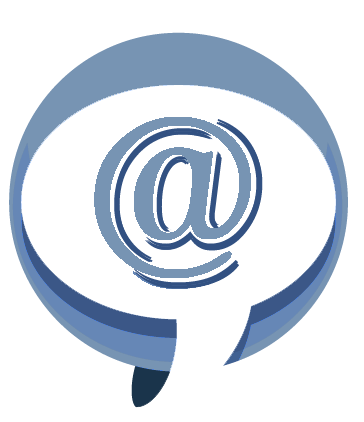 jmak@alpineadventures.net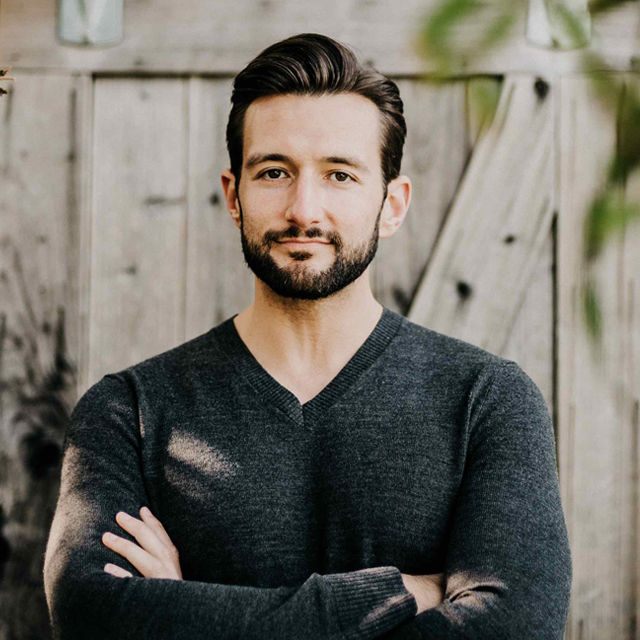 Jeff Sirota
J.MAK Representation
Jeff does a little bit of everything: from sales and marketing to business development and strategy. He started in the industry working as a Virtuoso travel agent and comes to us from one of the top-producing agencies in the network where he oversaw travel trade marketing and partnerships. In between, Jeff worked on property at a boutique hotel in Los Angeles and is probably best known for the role where he first worked with J.MAK: eventually making his way up to VP of Sales for Small Luxury Hotels. Needless to say, he brings in a perspective from both sides of the business. Having spent a decade both in Southern California and more recently Manhattan, Jeff just recently relocated to Miami Beach, where you'll find him catching some rays with his iPhone by his side, fielding all those incoming e-mails! Aside from his love of travel, he enjoys fitness, cooking, and discovering new places… like his new hometown!
---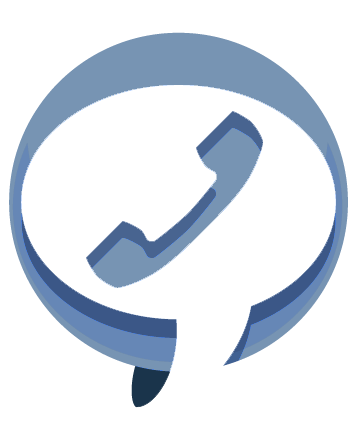 1.800.755.1330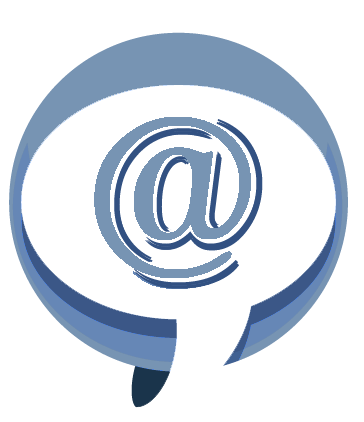 jmak@alpineadventures.net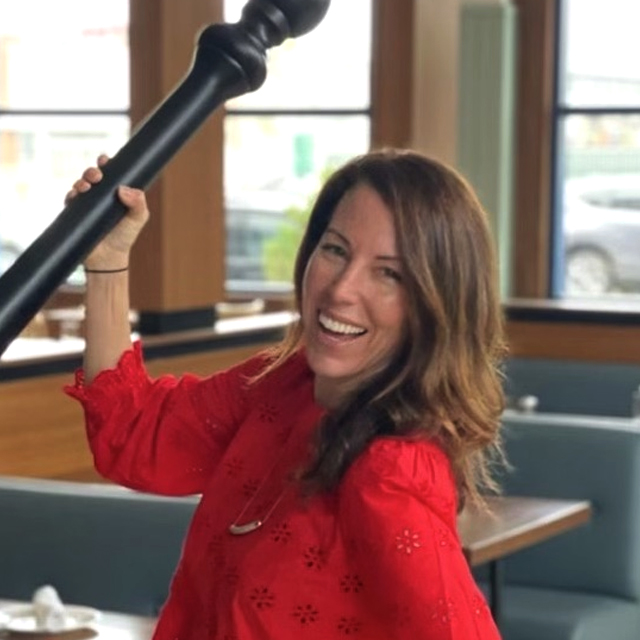 Carrie Nieman Culpepper
J.MAK Representation
Carrie Nieman Culpepper is an award-winning marketing and communications professional with two decades of experience crafting content and campaigns for the media and brands. Recognized by the Public Relations Society of America for excellence and innovation, she has developed strategies and campaigns for clients in the design and travel industries. Before joining J.MAK, she led marketing and PR for two luxury travel agencies within one of the largest networks in the industry. You may recognize her byline from her travel writing in The New York Times, Architectural Digest, Travel + Leisure, and others, and her first book, NANTUCKET: Classic American Style 30 Miles Out to Sea, was published in the summer of 2020.
---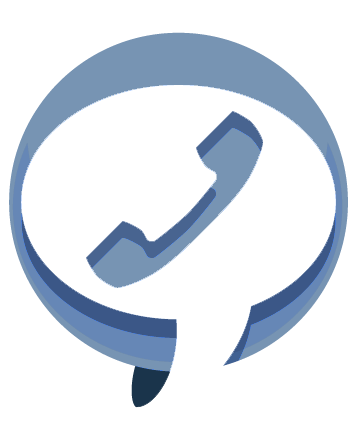 1.800.755.1330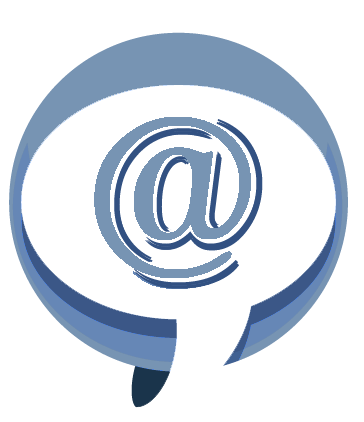 jmak@alpineadventures.net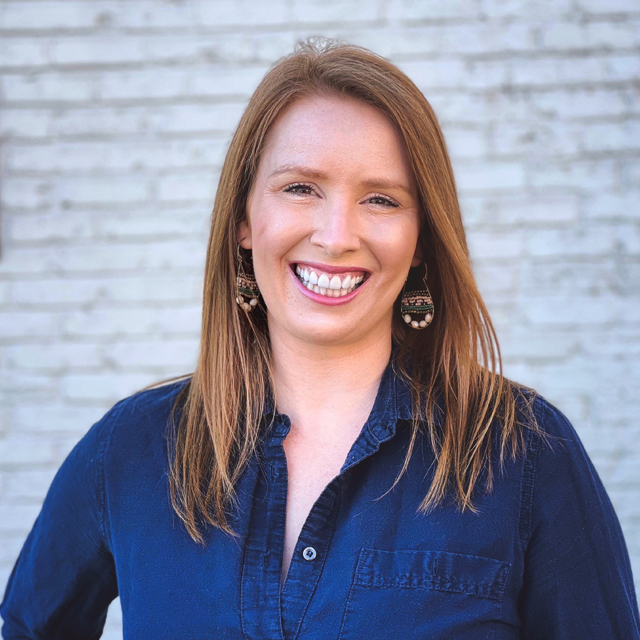 Meg Crosby
J.MAK Representation
Meg Crosby is a hospitality and travel entrepreneur with 15 years of experience in the industry and 8 years representing luxury hotels in North America. Born and raised in Georgia, Meg currently resides in Raleigh, NC. This Southern Belle with a twist loves getting people excited about the things she is excited about, which is currently everything J.MAK! Her passion is championing unique experiences and developing genuine and meaningful relationships. When not traveling the world to meet with industry professionals, Meg can be found doting on her beloved pets, Monte, Luna, and Poppy, and volunteering with her husband, Ray, at local animal rescue and foster organizations.
---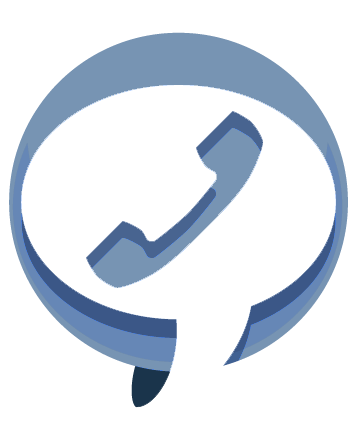 1.800.755.1330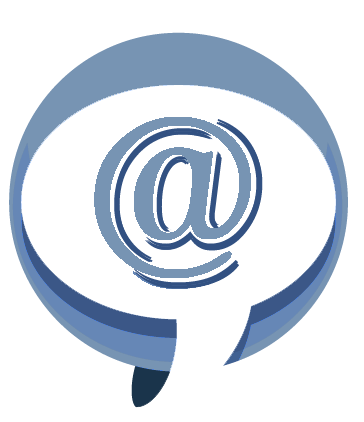 jmak@alpineadventures.net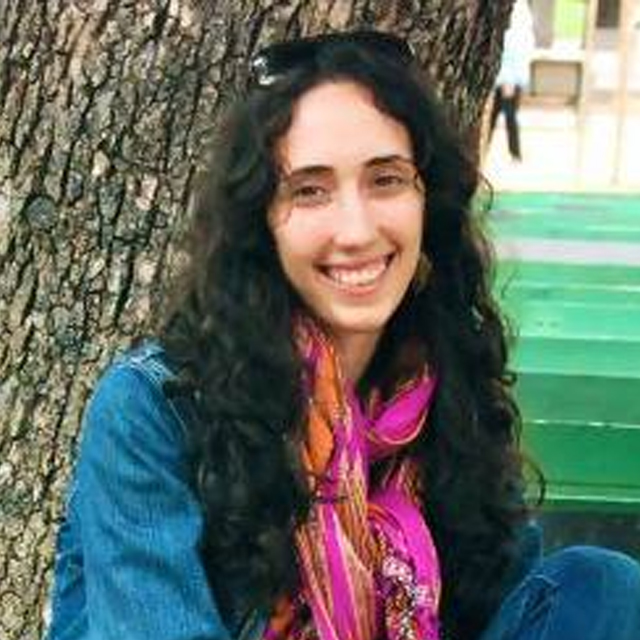 Bonnie Scott
J.MAK Representation
Bonnie Scott has worked both on property at hotels such as The Plaza and Soho and Tribeca Grand in New York as well as off property at a luxury hotel brand. Bonnie is a New York City native, enjoys exercise, eating healthy, and is a mother to a beautiful little boy!
---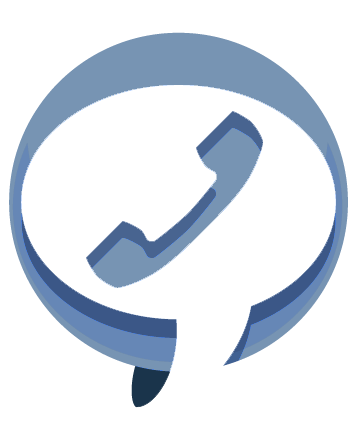 1.800.755.1330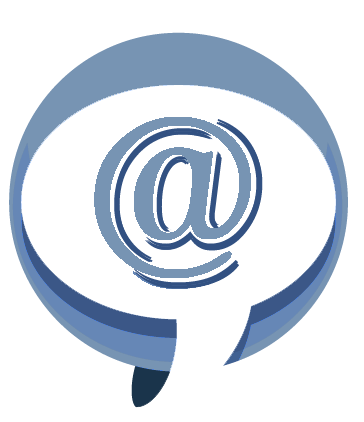 jmak@alpineadventures.net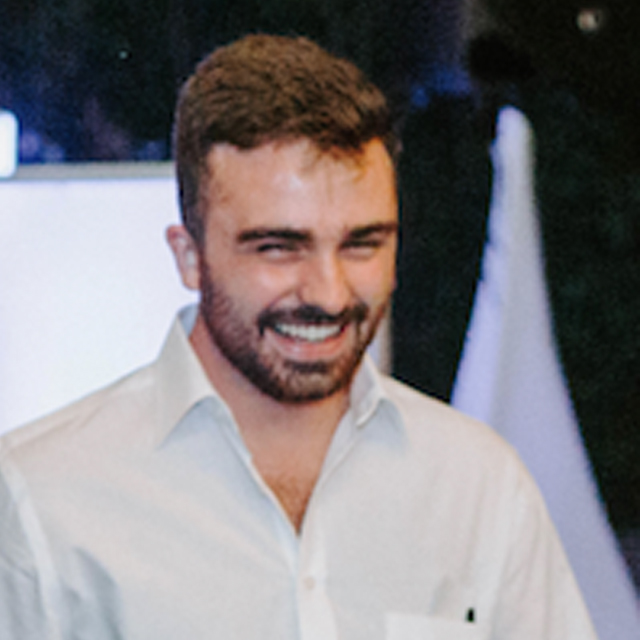 Casey Loeber
J.MAK Representation
Casey Loeber is a web designer and digital marketer based in New York, NY. As a Hudson Valley native, he grew up across the street in the quaint hamlet of Rhinecliff. After graduating from SUNY New Paltz and a short career in accounting, Casey made the jump to digital marketing in 2020 by launching his own business, Black Cat Media. In 2021, Casey joined the J.MAK team to manage the website, SEO, and all things digital marketing. In his free time, Casey enjoys playing the drums, going for walks, and spending time with his cats Socki and PeeWee.
---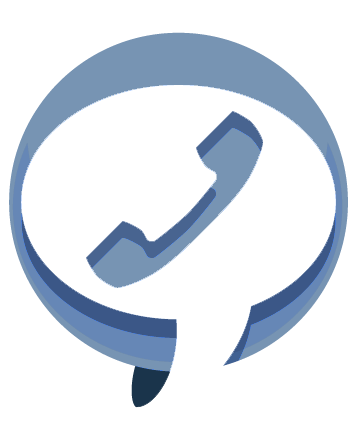 1.800.755.1330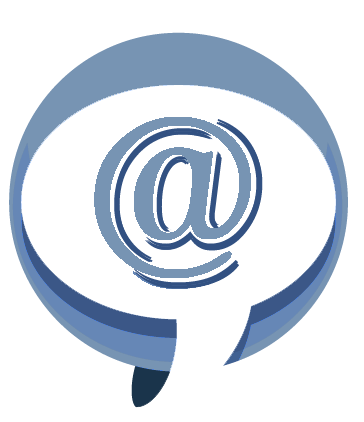 jmak@alpineadventures.net