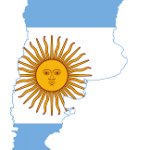 Ski Argentina for a magical experience!
Ski Argentina this summer with world class ski terrain, culture and powder. Insider tips on the bestskiing in Argentina, guided tours, backcountry & more.
Argentina has about 14 ski resorts dotted along the Andes with three major ski regions: the ski resorts near Mendoza; the Lakes District and Patagonia ski areas in the south; and Ushuaia way down south.
Las Lenas
On August 16 and 18, 1985 Las Leñas became the first Argentine ski resort to host an event for the International Ski Federation's Alpine Skiing World Cup.
Bariloche-Cerro Catedral
Skiable area of 6 km2 (2.3 sq mi), 120 km (75 mi) of ski runs, and a lift capacity of 35,000 skiers per hour.[1] It is also popular due to the views of the Nahuel Huapi lake
Ushuaia-Cerro Castor
Its tracks can be used during several months because of the cold weather of the region. The standard season takes place between June and October, and it is, thanks to the geographic location, the longest among the main ski centers in Argentina. Cerro Castor is the southernmost ski resort in the world.
Villa la Angostura-Cerro Bayo
A part of the City of Villa La Angostura, ever since its inauguration in 1978, Mount Bayo has been one of the most exclusive ski resorts in Argentinian Patagonia. Surrounded by forests and featuring a particular view of Lake Nahuel Huapi, this ski resort lies minutes away from the mountain village and offers around 200 hectares for the practice of almost all ski variables, among which downhill stands out.
San Martin de los Andes-Cerro Chapelco
In winter, you can zip down 22 pistes of varying difficulty, with the stunning backdrop of the Lanín Volcano on the horizon. Once the snows melt and the sun shines, take your pick from mountain biking, archery and ziplining.
Buenos Aires
"Buenos Aires" can be translated as "fair winds" or "good airs", but the first one was the meaning intended by the founders in the 16th century, by the use of the original name "Real de Nuestra Señora Santa María del Buen Ayre".