Think of the classic winter sports scene, high mountains, tradition, luxury and class. You're thinking of Switzerland. With its reputation as the most luxurious skiing in Europe, and perhaps the world, Switzerland can also be very affordable. We offer lodging and packages in all major ski resorts in this Alpine country proud of its unique nature and cultural diversity. It is never too early to start planning your adventure; especially since most of these amazing packages sell out quickly. Contact an experienced Team Alpine member today.
Recommended destinations in Switzerland
Zermatt / Matterhorn
The location of Zermatt at the foot of the Matterhorn and in the middle of an enormous ski region makes it one of the world's most attractive vacation villages. Favored by its southern exposure, sheltered by the wind, and generously endowed with snow, Zermatt enjoys some of the most spectacular skiing in the Alps.
Valais / Nendaz
The majestic 4000-meter-high peaks shape the panorama in Valais and at the same time provide a unique setting for winter sports. Like the slopes themselves, sporting possibilities are endless, and snow is guaranteed in the grand circuit of the "4 valleys" ski area.
Engelberg
Situated in a wide mountain valley, Engelberg benefits from the geographically favorable location and the microclimate in the valley, guaranteeing abundant snowfall. With an average of over 220 skiing days a year, Engelberg offers you the longest continuous winter skiing season in Switzerland.
Jungfrau Region
Imposing mountains, a plethora of leisure activities and a wide range of hotel offerings make the Jungfrau Region (including the resort towns Wengen, Mürren und Lauterbrunnen) a highly desirable vacation destination.
Interlaken
Interlaken's unique position between Lakes Thun and Brienz is just one of the town's many assets. The tradition-rich resort is conveniently located in the heart of an amazing Alpine world with magnificent views of the Eiger, Mönch and Jungfrau.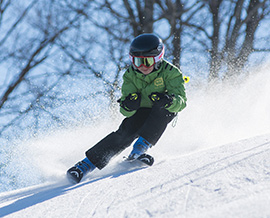 Skiing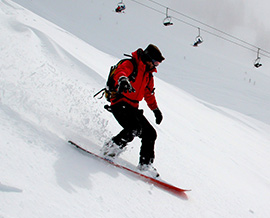 Snowboarding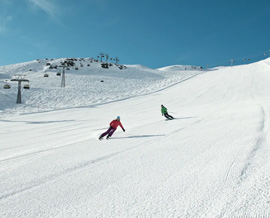 First Tracks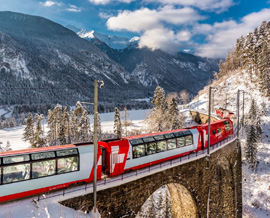 Glacier Express (Scenic Train)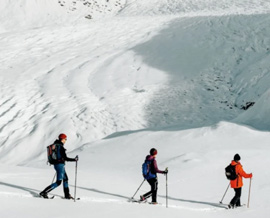 Snowshoeing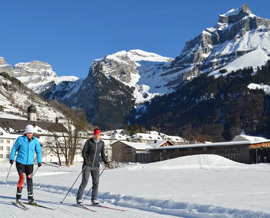 Cross-Country Skiing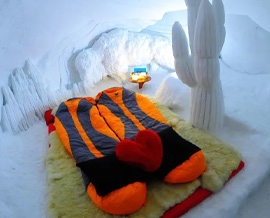 Igloo Experience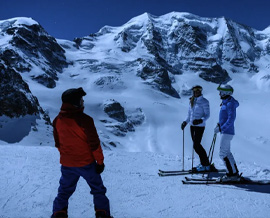 Skiing in the light of the full moon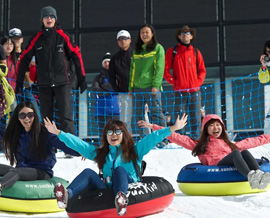 Tubing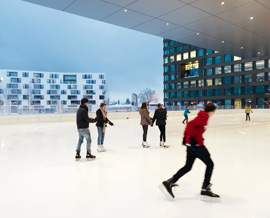 Ice Skating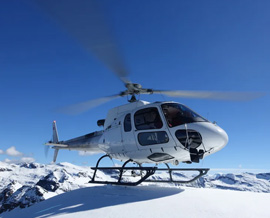 Heli-skiing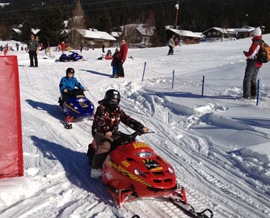 Snowmobiling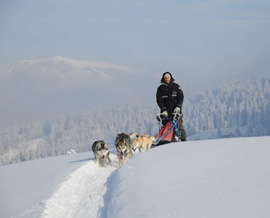 Adventure with sled dogs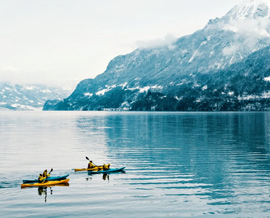 Winter Kayaking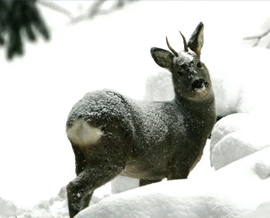 Tracking ibex and golden eagles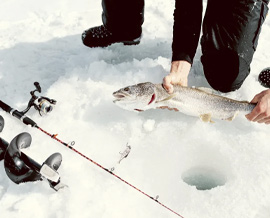 Ice Fishing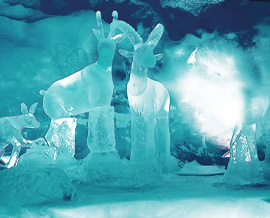 Glacier Palace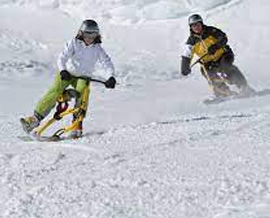 Ski Biking

The Glacier Express is considered as one of the most impressive train rides in the world.