Ski USA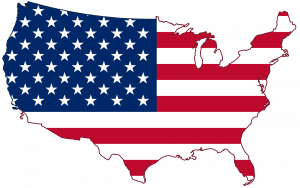 Mountains were made to move you. Forget that traffic jams and spreadsheets even exist. Go skiing. Go snowboarding.
In the United States of America, you can look forward to 11,362 kilometres of slopes: the ski resorts are served by 2,697 ski lifts. Have lots of fun skiing in the United States of America!
American resorts have marked trails, classified as double-black diamond runs, that are steeper than any marked runs in the Alps. These runs are ungroomed, and frequent snowfalls mean they're great fun for experts.
US resorts have plenty to offer non-experts, too. Other advantages are relatively quiet, sometimes deserted pistes, immaculate grooming, high-quality, spacious accommodation, and impressive standards of service and courtesy. Lift systems are efficient, and any queues that form are well managed.
Colorado
Forget that traffic jams and spreadsheets even exist. Go skiing. Go snowboarding. Few locations in Colorado will put you more than a few minutes' drive from a quintessentially beautiful Colorado scene and the dozens of ways to experience them year-round.
Ski Utah
Come to find out why Utah vacations keep people coming back year after year. Gather your family, pack your bags, and let this website help you plan your Utah vacation.
Ski California
Northstar - For the modern family that prefers substance with a unique, laid-back style. Squaw Valley - internationally renowned for legendary terrain. Heavenly Mountain Resort - Superior scenic beauty and expansive network of lifts, terrain, trails and snowmaking.
Ski Nevada
Nevada's extraordinary natural resources provide a perfect backdrop for recreation enthusiasts. It doesn't really matter what you're doing as long as you take a sense of adventure, a willingness to jump in with both feet, and a way to record these once-in-a-lifetime experiences.
Ski Wyoming
The deep, fluffy snow that skiers and snowboarders crave. Fewer crowds, shorter lift lines and more runs. Wyoming is the least populated state in the country. Which leaves a lot more room for the animals.
Ski Montana
Winter opens up a whole new world of outdoor adventure across Montana's diverse landscape. When the snow flies (and fly it does), Montana is transformed. From powder-covered mountains to dogsled tracks to hidden hot springs, winter here makes travel just a little bit more interesting.
Ski Vermont
Adventure and relaxation are found in abundance! Don't hibernate – recreate! This is a serious skiing state – with 19 alpine ski resorts, 30 cross-country touring centers and, in total, 6,090 acres of alpine terrain, 1,209 trails, 184 lifts, 1,900 km of Nordic trails and a full tilt Ski Vermont major events and deals.
Ski Idaho
Ideal for family travelers, outdoor enthusiasts, adventure seekers, or those just looking for a relaxing getaway. Wherever you choose to explore in this magnificent state, you'll find spectacular scenery, fun things to do and friendly, helpful people. You'll also find a place that's unhurried, unspoiled and unassuming.
Ski Oregon
With the longest ski season in North America, where ski areas open sometimes even October and continue into May, Oregon is the place to go for Spring Skiing.