[subscribe2]

Tweets by @LuxurySki
Ski Nevada
Nevada knows how to enjoy it better than the rest!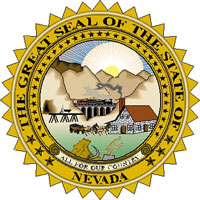 Nevada's extraordinary natural resources provide a perfect backdrop for recreation enthusiasts.
It doesn't really matter what you're doing as long as you take a sense of adventure, a willingness to jump in with both feet, and a way to record these once-in-a-lifetime experiences.
33 feet of snow annually at some ski resorts and excitement 24 hours a day.
When the ski lifts close, experience one of the dozens of fine restaurants dotting the region or enjoy an après ski cocktail and appetizers. The excitement continues after dinner at some of the hottest clubs in the country, right in the heart of Tahoe at Stateline.

Special: Park City Silver Star Condominium
MINIMUM
10% OFF
PROMOTION STARTS: NOVEMBER 17, 2017
Two Bedroom/Two Bath Silver Star Unit # 1204 - Park City Condominium
10% Minimum Discount on Silver Star Unit
All 2017/ 2018 Season Long!
The Pines Lodge Beaver Creek
Book by Opening Day Promotion
30% Off
Additional 10% off, if you book a 7 nights
Book by November 22
Prices from $1,015.00 ppdo
5 Nights in a Lodge King Room at the Pines Lodge
Two Adult Vail/Beaver Creek Lift Tickets