Itinerary
Day 1 – Departure: Miami
Wednesday February 15, 2023
Direct flight with American Airlines from Miami International Airport
Day 2 – Arrival: Rio
Thursday February 16, 2023
Arrival: Galeão – Antônio, Carlos Jobim International Airport
Airport Pick-up
Drop off luggage at the hotel
Breakfast at Pão & Companhia Cafeteria
Lunch at Xodózin
Tours:
Christ the Redeemer
Mirante Dona Marta
Drive by beaches
Day 3 – Night out in Rio
Friday February 17, 2023
Hotel pick up 7:30am
Breakfast at the hotel
Lunch at Ximeninhol
Hotel drop off
Dinner 7pm at Sacrilégio Lapa with live Samba – bands and DJs during the intervals
Hotel drop off by 1am
Tours:
Escadaria Selarón
Cathedral of São Sebastião
Sugar Loaf Mountain
Day 4 – Night 1 Carnival
Saturday February 18, 2023
Breakfast at the hotel
Day at Leisure
Enjoy the beautiful Copacabana Beaches
Dinner on your own (we may look to get reservations)
Hotel pick up 8pm
Sambódromo Day 1 Access Group, Regular sitting
Sambódromo pick 3am, hotel drop off
Day 5 – Night 2 Carnival
Sunday February 19, 2023
Breakfast at the hotel
Dinner on your own (we may look to get reservations)
Hotel pick up 8pm
Carnival at Sambódromo Day 2 VIP Section Special Group
Sambódromo pick up 3am, Hotel drop off
Day 6 – Copacabana Beach
Monday February 20, 2023
Breakfast at the hotel
A day to recuperate and enjoy a relaxing day on Copacabana Beach
Day 7 – Departure
Tuesday February 21, 2023
Breakfast at the hotel
Late Lunch at Brazilian Steakhouse
Airport drop off
Day 8 – Arrival: Miami
Wednesday February 22, 2023
Dates:
Price:
Land + Air from $3,875.00

Single Supplement from: $1,100.00
Your package includes:
Air travel
Transfers Airport – Hotel – Airport
2 nights at the Carnival
Day tours
Meals that are set up with the group
Breakfast at Pão & Companhia Cafeteria
Lunch at Xodózin
Lunch at Ximeninho
Sacrilégio Lapa for live Samba with bands and DJs during the intervals, the entrance fee waived for the group
Dinner at Xodózin
Lunch at Brazilian Steakhouse
Your package does not include:
Air taxes
Drinks and meals not listed
Carnival
From the beautiful beaches of Rio de Janeiro to Rio Carnival and the Rio Nightlife, the type of energy that the city of Rio emulates is just simply electrifying. What is even more exhilarating are the deliciously bronzed samba dancers, the pulsating music, the energy and applause of the spectators filled with Cariocas, natives of Rio de Janeiro, and visitors from around the world who call come to the same place to experience the world famous Rio Carnival.
The city glows with the smiles and energy of the locals or Cariocas. Samba music can be heard coming from neighborhoods throughout the city and crowds gather to dance and play all day, night and straight into the next morning. It is the inherent spirit of the Cariocas and their true joie de vivre that makes Rio Carnival such a glorious success year after year!
Rio De Janeiro
Rio de Janeiro is a 10-million inhabited metropolis by the sea.
Given Rio's gifted landscape, with mountains, beaches, the lake and forests, cariocas and visitors are an active bunch. Ruled by the sun, Rio de Janeiro offers much more than the beaches, the Sugar Loaf and the Statue of the Christ.
What can you expect from a city that is famous for its Samba, Bossa Nova and Funk? Rio de Janeiro nightlife is all about samba clubs, jazz bars, dance halls, pubs, lounges and nightclubs. Lapa is the headquarter of the music arena in Rio de Janeiro. Leblon, Ipanema and Copacabana also offer dozen of ways for to spend a couple of sleepless nights like a native in the Marvelous city. And yes, blended in with the happiest people on earth, the cariocas.
The beaches of Rio you are most likely to explore during your visit to Rio are Leme, a quieter and more visited by families, Copacabana, mostly frequented by tourists, Ipanema, Leblon and Barra. The most popular beaches are Copacabana and Ipanema. But there are other beaches you should consider such as Recreio and Praia da Reserva.
When the subject is food, variety comes in many forms in Rio de Janeiro, which is not surprising given the large immigrant population of Lebanese, Japanese, Italians, Spanish, German and French. Not to mention the Portuguese and the Africans who have strongly influenced the regional cuisine.
It's easy to eat well in Rio, regardless of your budget and you dietary restrictions. Fresh tropical fruit is the rule for a healthy meal. In fact, most cariocas start their day with a juice that often includes an Amazonian flavor like Açai or Cupuaçu. You will notice a Juice bar in every corner of the city. Soon you will get use to them. They are you cheapest and fastest option for a squeezed-by-order mango or carambola juice, or even for a cafezinho – strong, black, sweet coffee.
Join Eric and a group of fun-loving travelers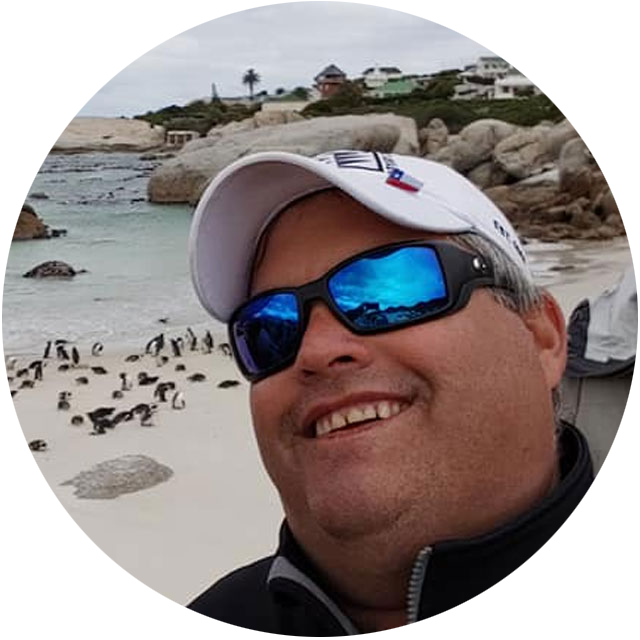 eric@alpineadventures.net
1-800-755-1330 Ext 206
CALL NOW!
Fill out the form to sign up for this trip and Eric will get in touch with you.
Arena Copacabana Hotel
Arena Copacabana Hotel is the newest hotel in Copacabana Beach. Contemporary design with WiFi, king-size beds, acoustic windows, and central Air Cond among other features place this property as a top choice in Copacabana beachfront properties.
Arena Copacabana Hotel is 2 minute walk from the beach. Ideally located right next to Copacabana Beach, this modern hotel offers a panoramic rooftop pool. The gym, sauna, and a fine restaurant are its highlights.
The air-conditioned rooms at Arena Copacabana Hotel feature LCD TV, a mini-bar, a laptop safe, and soundproofed windows. Some rooms offer an ocean view.
At Fennel Restaurant, guests enjoy a rich buffet breakfast with tropical items, plus contemporary Brazilian and international dishes. In addition, the hotel has a poolside and indoor bars, where guests can order snacks and exotic cocktails.