grup trip lisabon
Date:
Price:
Starting from $2,750.00

Single supplement $1,450.00
Start your tour by exploring Singapore, a city state at the crossroads of culture. Singapore warmly embraces the kaleidoscope of peoples that call the country home, and which you'll discover in the cultural enclaves of Chinatown, Little India and Kampong Glam (Malay district). And this melting pot has left a lasting impact on the vibrant culinary scene, one of Southeast Asia's best. In recent years, awe-inspiring, futuristic attractions like Gardens by the Bay and Marina Bay Sands have enhanced the city skyline. However, the country still retains its charming, historic neighborhoods crisscrossed by crowded side streets still teeming with traditional vendor stalls. Nicknamed, the "City in a Garden", Singapore is covered in greenery and full of impressive gardens, such as the Singapore Botanic Garden which is home to the world's largest orchid display.
Then, continue your Asian adventure in Bali. The first part of your stay is in Nusa Lembongan Island. An island that embraces the beauty of Balinese culture but without the crowds. Located just 30 minutes by boat from Bali's Sanur, this is what people say Bali was like 30 years ago. In Lembongan you'll find pristine beaches with coarse white sand, soaring cliff viewpoints, and sea views that can get very idyllic at sunset. Divers can explore vivid reefs off its southwestern coast. The island also has a mysterious underground house, lush mangrove forests, and seafood farming villages.
End your adventure with a complete change of scenery in the uplands of Bali, in artistic and wonderfully serene Ubud, the cultural epicenter of this lush and laid-back island. Hindu temples adorn the urban landscape while looming volcanoes and vibrant green rice terraces decorate the horizon. Ubud is the type of town where time takes a break, where days among the restaurants, cafes and artisan street stalls inadvertently turn to weeks. You'll have a hard time leaving Ubud, and an even harder time forgetting it!
This package includes:
3 nights' accommodation in Hotel Jen Orchardgateway 4* in Superior Room

2 nights' accommodation in Mahagiri Lembongan 4* in Beach Front room

3 nights' accommodation in Komaneka Bisma 4* in Bisma Suite room

All transfers with assistant

Meals as per itinerary

Sightseeing tours as per itinerary

Entrance fees

English speaking guide assistance throughout the program (except at Lembongan)

Mineral water and wet tissue during transfer and tours

Dedicated tour manager throughout program
This package does not include:
Domestic and International airfare throughout the program

Airport porter and/or extra baggage

Meals or beverages that are not mentioned

Personal expenses

Telephone

Laundry service

Tips and gratuities

Personal travel insurance

All expenses incurred due to flight cancellations/delays or due to other causes beyond our control ("force majeure")
Singapore
Though physically small, Singapore is an economic giant. A truly modern metropolis, the city-state of Singapore is unlike anywhere else in Southeast Asia. Founded as a trading post for the British Empire, its rapid development and western style are a counterpoint to the more visceral Asian cities of Thailand, Vietnam, and Malaysia.
Because of its efficient and determined government, Singapore has become a flourishing country that excels in trade and tourism and is a model for developing nations. The capital city, also called Singapore, covers about a third of the area of the main island and is a blended mix of Malay, Chinese, Arab, Indian and English cultures and religions. Its unique ethnic tapestry affords visitors a wide array of sightseeing as well as culinary opportunities from which to choose.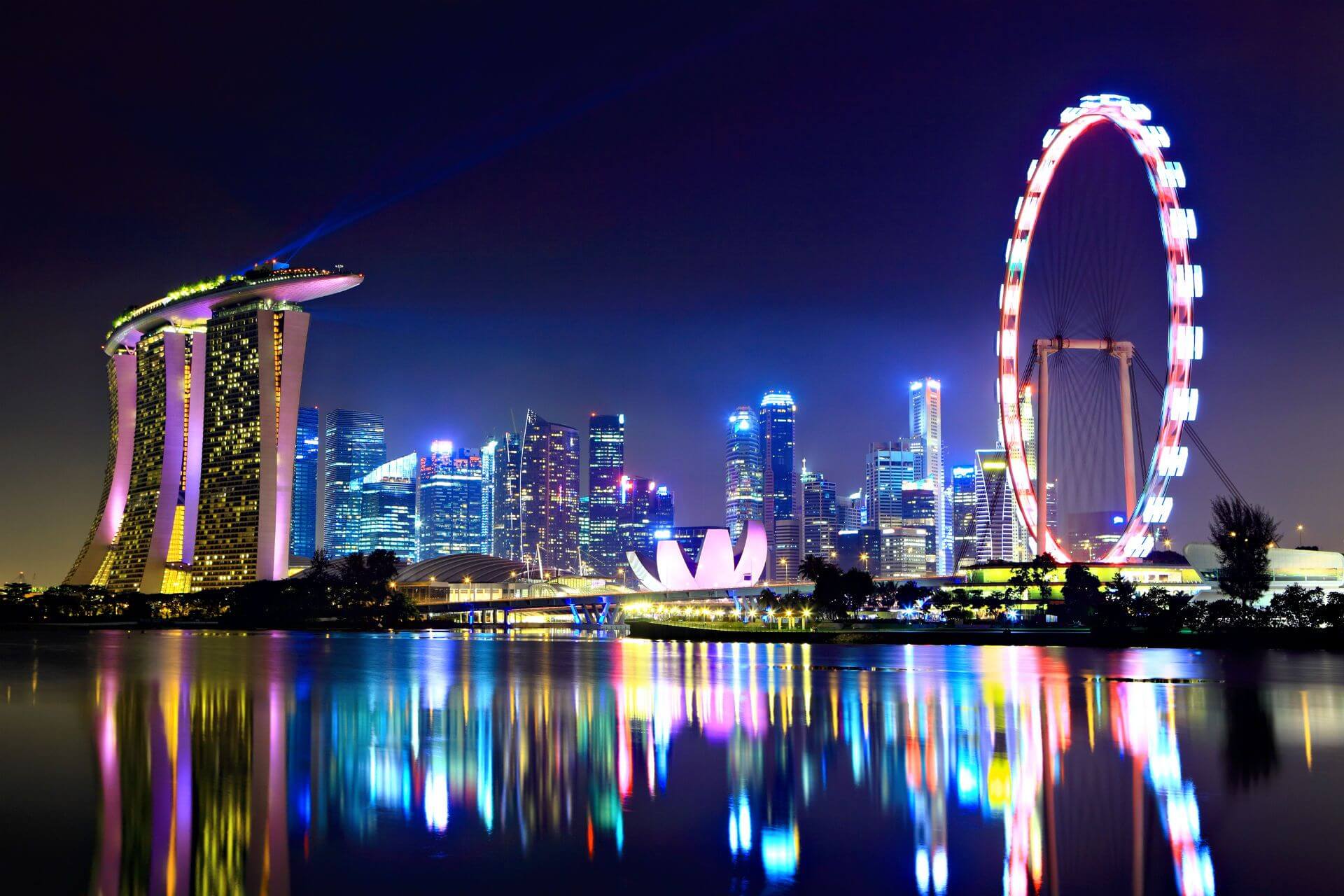 Lembongan
Nusa Lembongan is an island located southeast of Bali. It is part of a group of three islands that make up the Nusa Penida district, of which it is the most famous. Full of hidden coves, perfect sunset spots, lovely guesthouses, and boutique resorts, Nusa Lembongan is perfect for a couple of days away from it all. Scuba diving around Nusa Lembongan and its neighbors, particularly Nusa Penida, is excellent. Spotting huge manta rays, underwater buddha statues and beautiful corals and colorful fish are the highlights. Nusa Lembongan is one of the best places to visit in Bali, providing a perfect balance between raw natural beauty, relaxation, and adventure.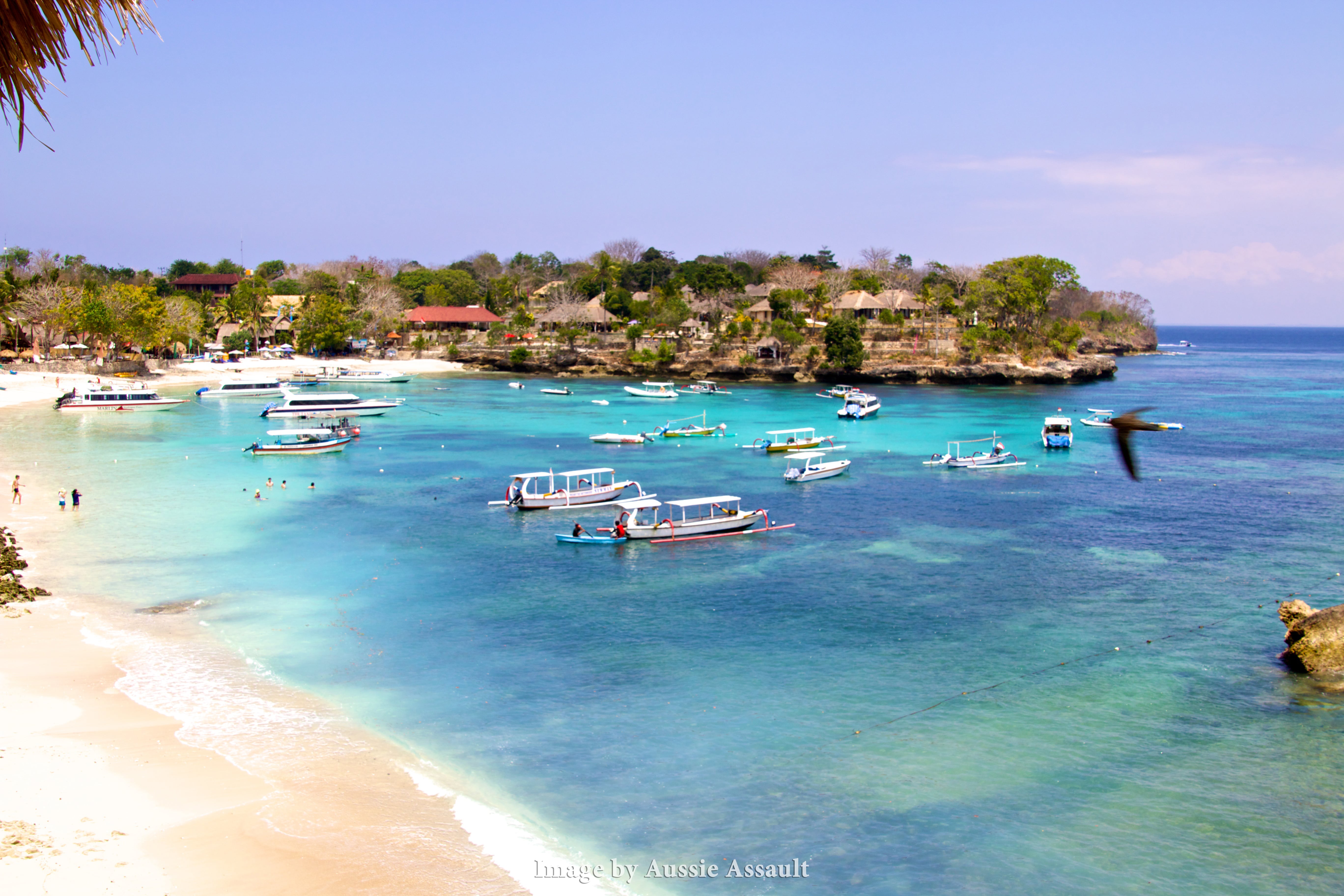 Ubud
Ubud is, in many ways, the cultural hub of Bali. Home to one of Bali's royal families, this traditional country town has royal palaces and ancient temples. The town is also where some of the world's notable artisans and collectors have visited and worked in. Along the main street are dozens of art studios and galleries, along with an excellent local crafts market selling antiques, woodcarvings, crafts, textiles, paintings, and jewelry. A short drive outside Ubud will take you to Tegenungan Waterfall, Ubud Monkey Forest, and the photogenic Tegallalang rice terrace. Join a day trip to local villages like Campuhan, Penestanan, Peliatan, and Batuan, where you can see locals making and selling authentic Balinese crafts.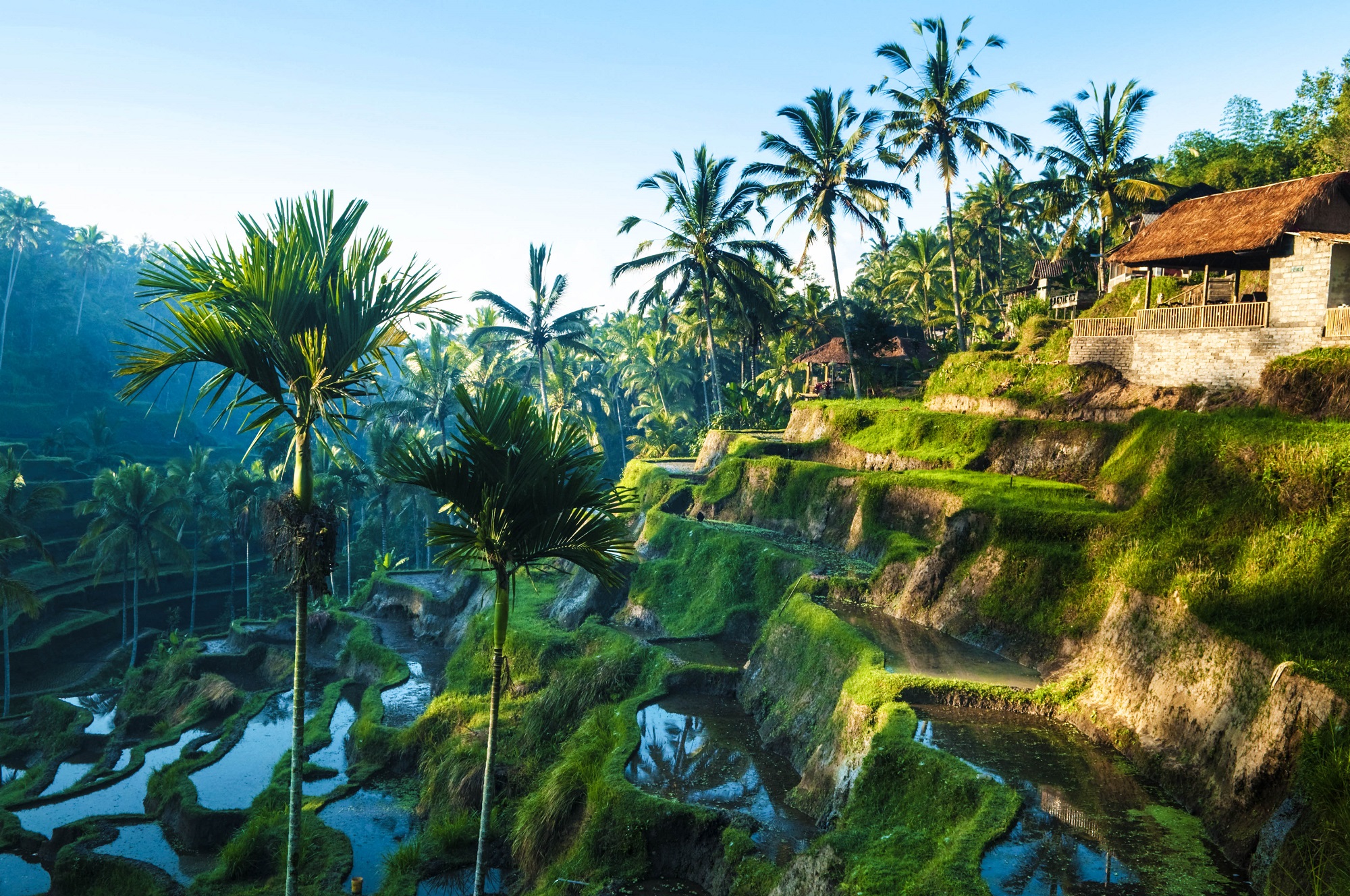 Magestic Gardens in Lion City Singapore
One of the top places to visit in Asia, Gardens by the Bay spans over 100 hectares and is a highlight for any visitor to Singapore. Built at a cost of over one billion dollars, the gardens opened June 2012 and have already been billed as an unmissable attraction. The gardens house two domes or conservatories, Cloud Forest and Flower Dome, which are climate-controlled indoor glasshouses. The Flower Dome (the larger of the two) replicates the cool-dry climate of the Mediterranean and South Africa, whilst the Cloud Forest replicates a cool-moist climate found in Tropical Montane regions such as Mount Kinabalu in Sabah and high elevation areas in South America. Within the gardens, there are also 18 impressive-looking Supertrees (tree-like structures), which are vertical gardens up to 50 metres tall and perform a multitude of functions. Along with providing a bird's eye view of the entire gardens, they also collect rainwater, generate solar power and act as vending ducts for the park's conservatory. During our visit to Gardens by the Bay, we shall visit the Flower Dome and Cloud Forest, as well as an elevated walkway situated between two of the larger Supertrees. Here we can enjoy an impressive aerial view of the gardens.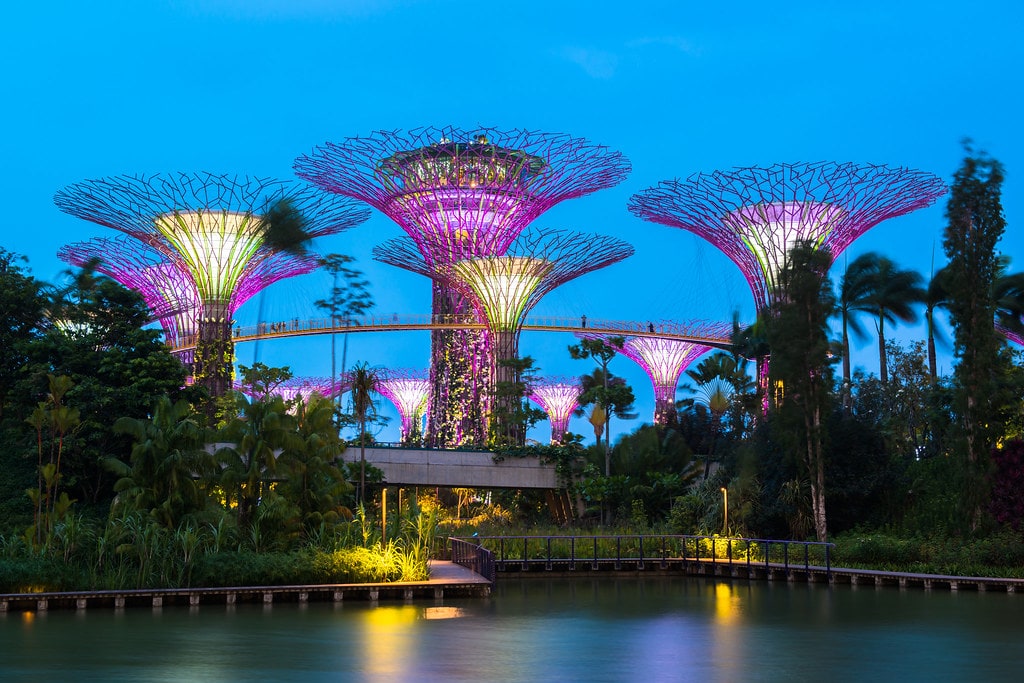 Devil's Tears – Lembongan Island, Bali
Offering panorama views of the coast line and some of the craziest waves you will ever seen, Devil's Tears is definitely one of the coolest spots on Lembongan island.
An impressive show of Mother Nature's power, to remind you why you don't want to mess with her! After the crash of the waves against the rocks, you see a huge spray and then what looks like dozens of mini waterfalls cascading down back into the water. The water is a beautiful color of blue and a spectacular natural sight for both tourist and photographers alike.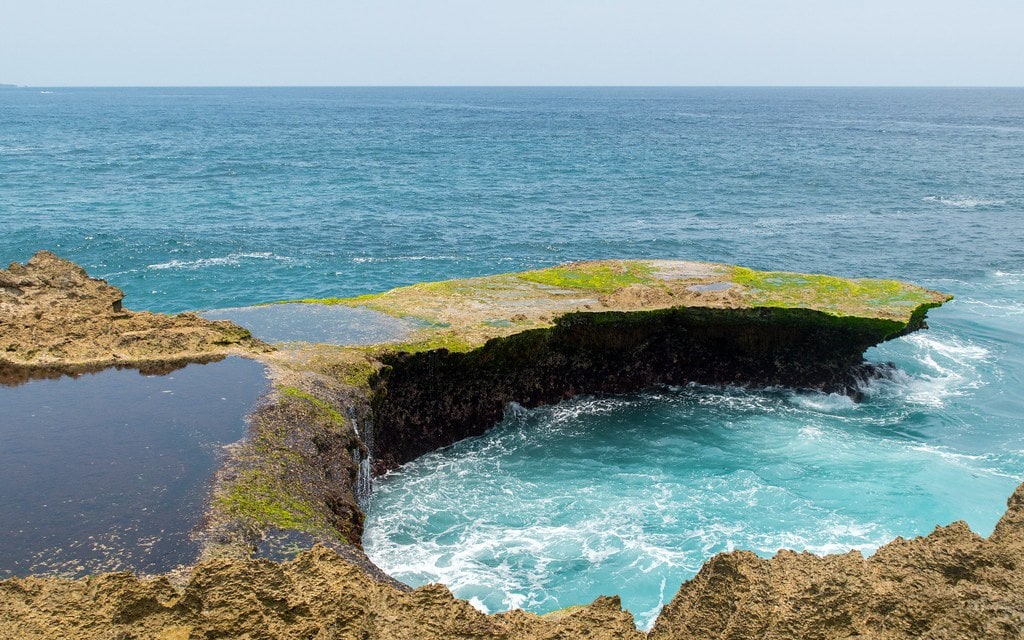 Snorkel with giant manta rays
Located on Nusa Penida, Manta Bay is famous for being a regular feeding spot for these beautiful creatures. Our interaction with the Manta Rays is passive. Unlike turtles or fish, which often swim away at the sight of humans, the manta rays will often head straight for you and then dart off to the side at the last minute in a playful manner. They are not aggressive in any way but they could seem intimidating!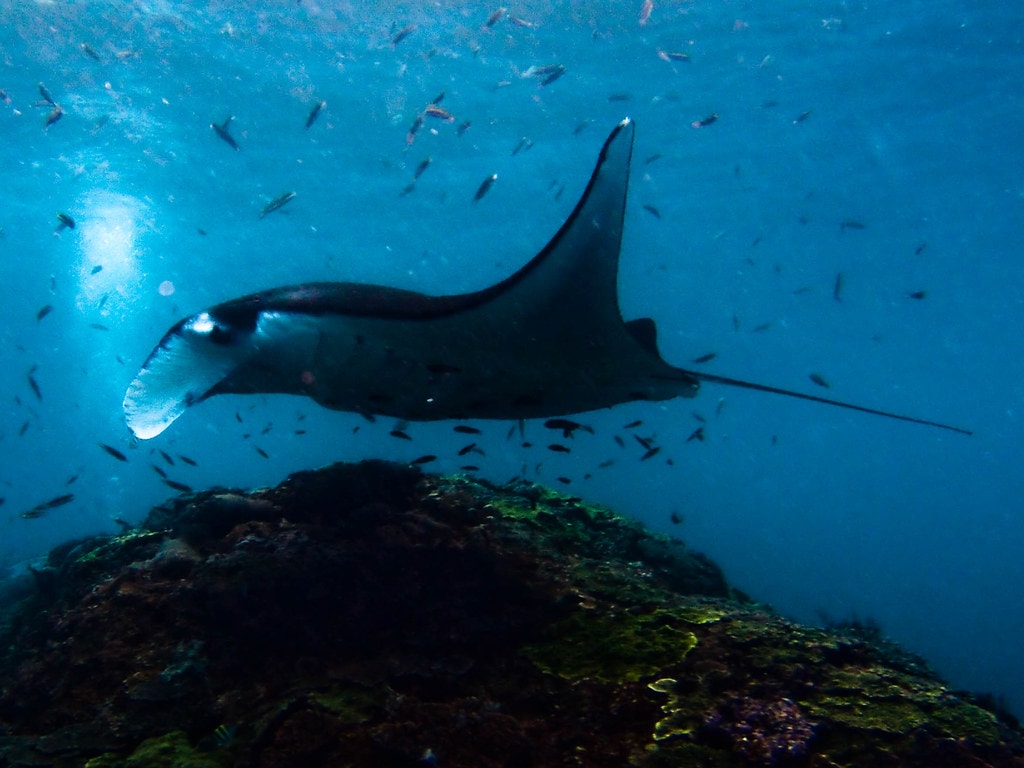 Monkey Forest Sanctuary
The Ubud Monkey Forest lies within the village of Padangtegal, which owns it. The village's residents view the Monkey Forest as an important spiritual, economic, educational, and conservation center for the village. There are many of point of interest that you can see here. Other than around 700 monkeys, you also can see 186 species of trees in 12.5 hectares of forest, where will allowing you to get an abundant of fresh air.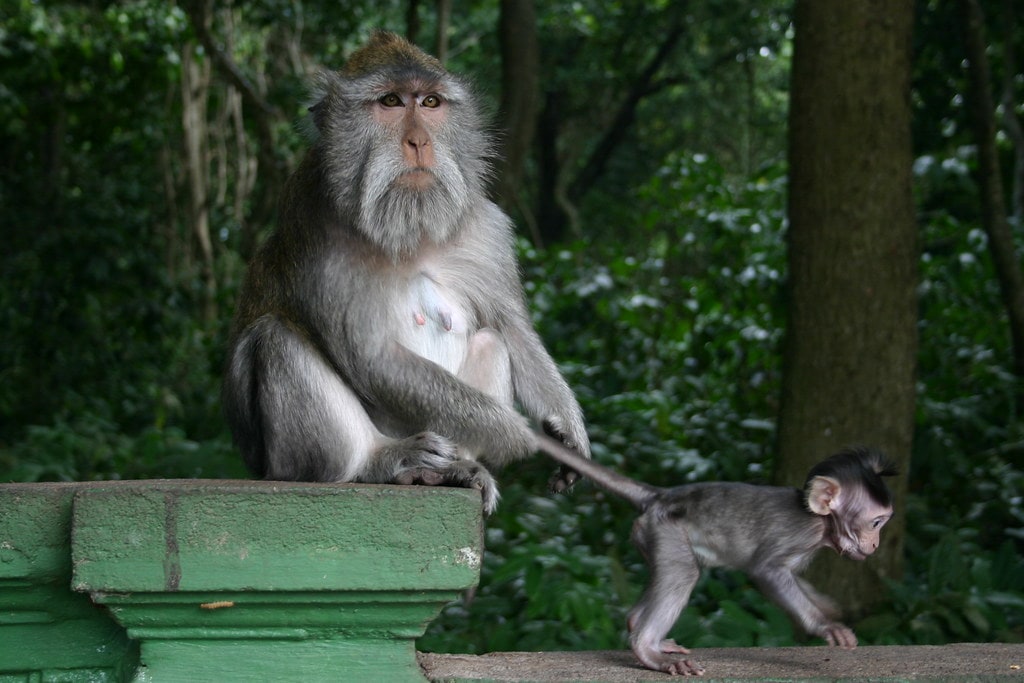 Ubud Palace
This palace and its temple, Puri Saren Agung, share a compound in the heart of Ubud. Most of its structures were built after the 1917 earthquake and the local royal family still lives here. You can wander around most of the compound and explore the many traditional, though not excessively ornate, buildings.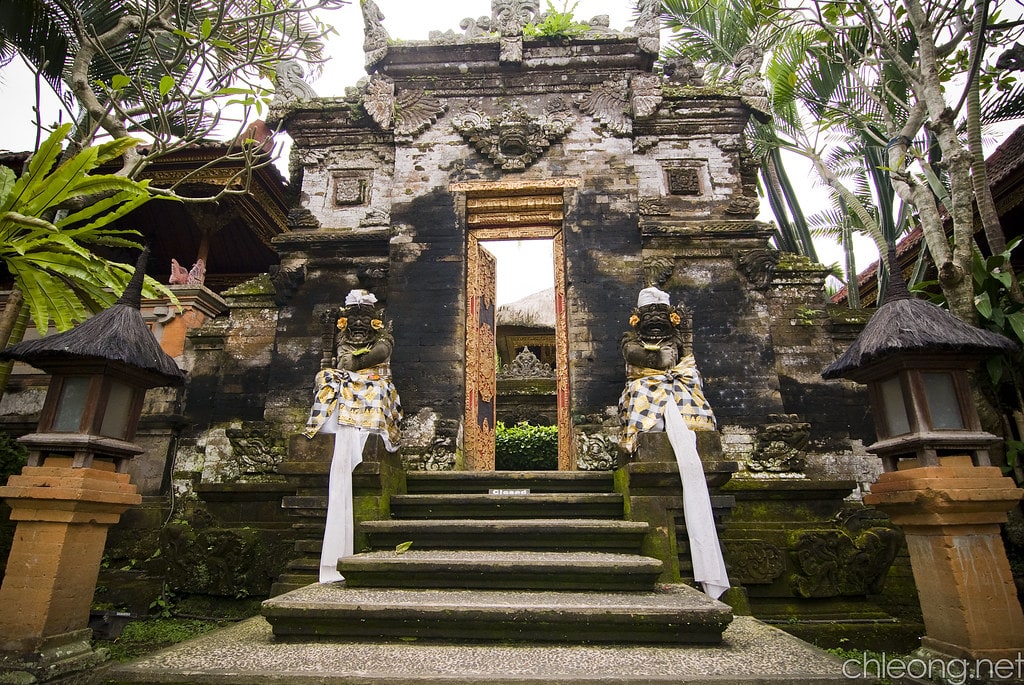 Legong Dance
The Legong Dance is one of Bali's most visually alluring royal court performances. The dance is also considered one of the island's most revered classical pieces, known for its physically demanding postures and fast-paced movements which require a significant level of flexibility among its generally young female performers. Choreographed to a set pattern with the finest detail, the dance has been well-preserved through generations.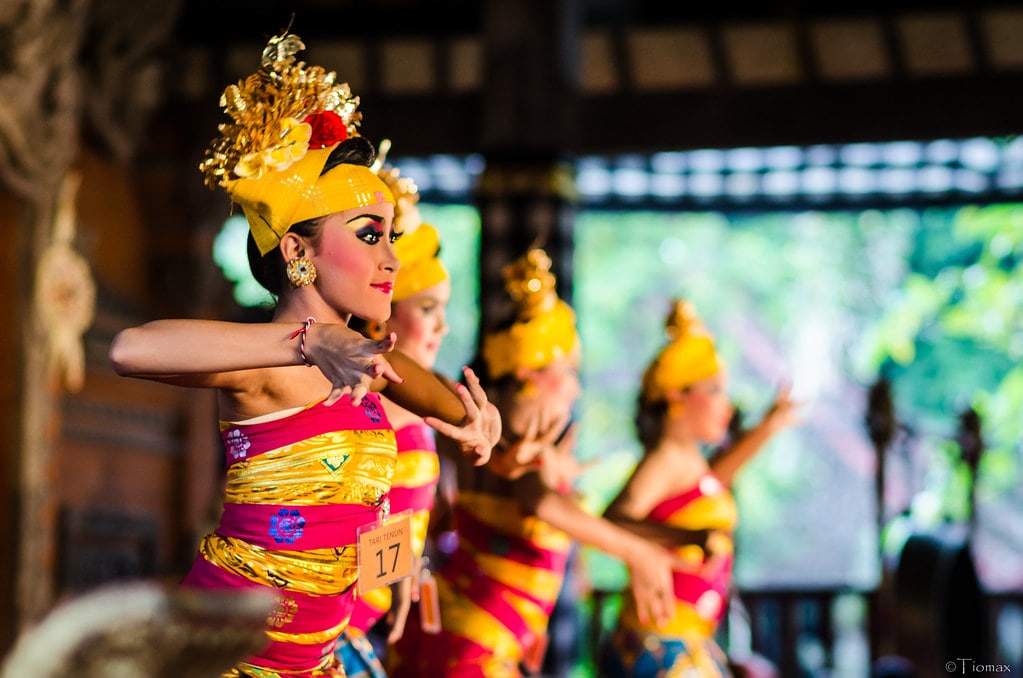 Eat, Pray Love Tour
Pray: Receive a blessing by a pedanda, a traditional Balinese priest, meet an astrologer who uses ancient methods handed down from generation to generation to read your fortune. Eat: You will experience the family techniques and learn more about the fresh produce, herbs spices and local Balinese cooking methods at the Kayun house, a neighborhood natural organic restaurant, it is named after a Balinese word "Kayun" which means, "Heart". While the locals are preparing your dish, take a walk around the village compound to learn about the local architecture and layout of rural villages. Return to the house to dine on your tasty cuisine. Love: After lunch, complete your experience with a relaxing 1-hour Balinese massage.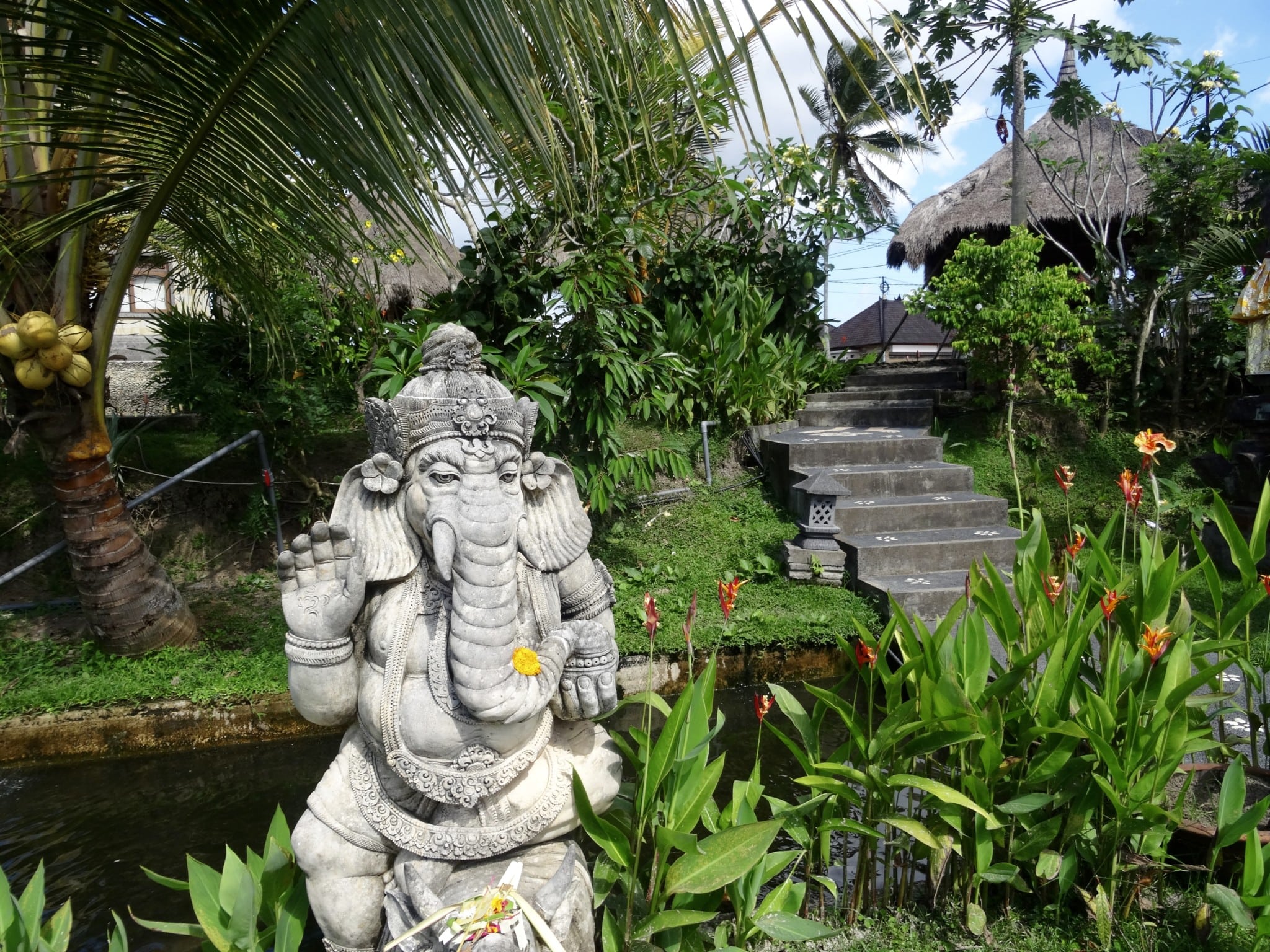 Balinese Cooking Class
Transfer from your hotel to a local restaurant or guesthouse, where you will greeted by your chef and staff. Take a short walk to the vegetable market where you will browse the stalls with your guide- learning about the fresh spices, herbs, and vegetables on sale. After your tour of the market, walk to the restaurant to commence the cooking. You'll then meet in the kitchen, wearing aprons, and begin your cooking. Not only will you discover the herbs, spices, and techniques of Balinese cooking but you will also learn about the ceremonial and cultural significance of food in Balinese society. The menu changes daily and after preparing the lavish feast, sit down to enjoy the meal together with a glass or two of local rice wine or homemade hibiscus tea. This tour is offered on a join-in basis and may include other participants.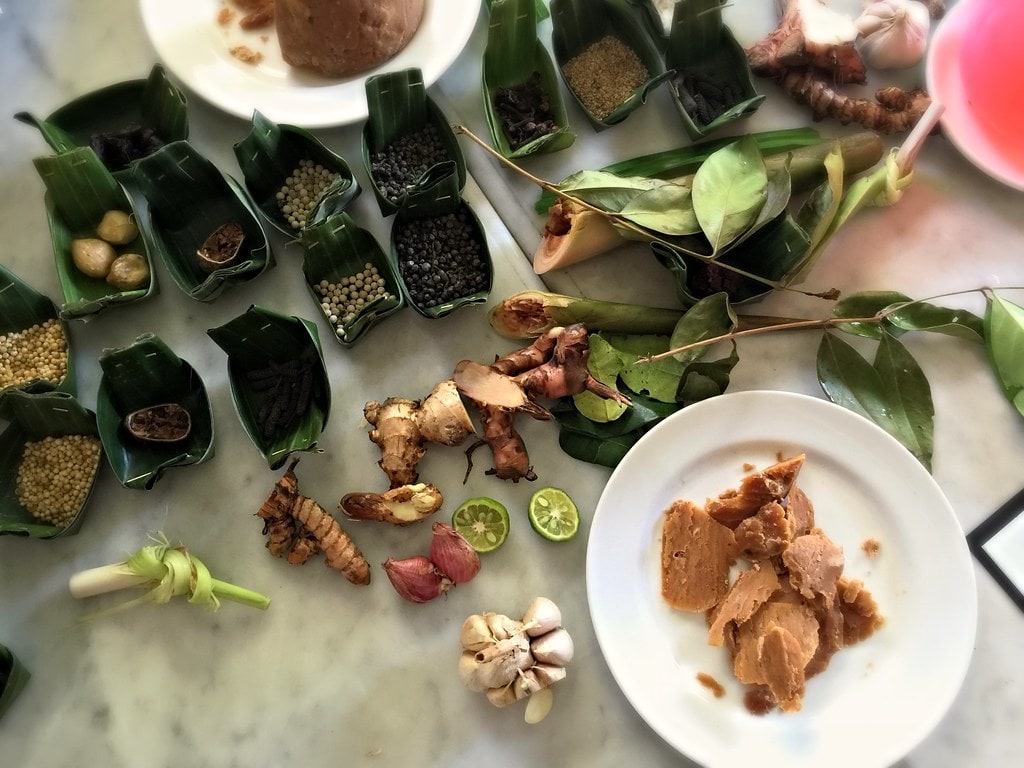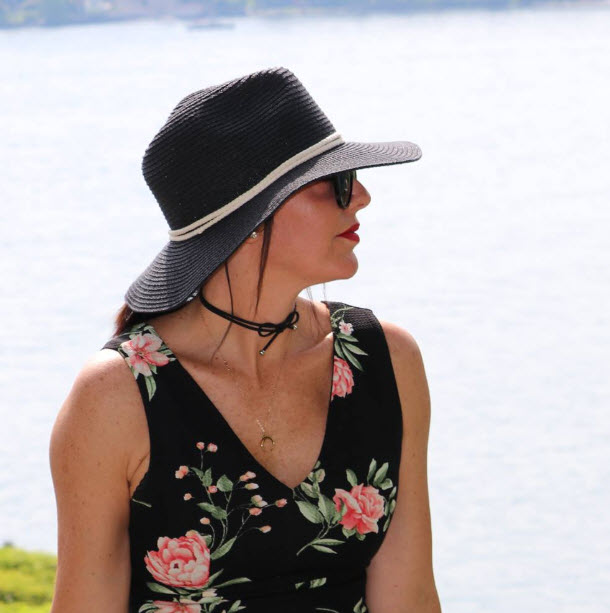 Join Tessie and her group of fun loving travelers
1-800-755-1330 ext: 202
CALL NOW!
If you have any questions, please contact us.
This package includes:
9 night accommodations in 4* hotel with breakfast

Welcome and Farewell dinners with half a bottle wine per person in local restaurants / wine houses

All Transfers

2 Group dinners at hotel Tivoli in Portimao

Vineyard picnic lunch with wine in beautiful countryside estate

Tuk Tuk 2 hour tour in Lisbon

English speaking guide service

Entrance fees at the following monuments: Serralves Park / PortoBones Chapel / Evora Cork House / Evora Royal Palace / Sintra

Visit and wine tasting in a wine cellar in Porto

One Hour boat trip on the Douro river

Visit and wine tasting in historic estate in Azeitao

Audio guide during the visits mentioned at the program

Porterage (1 bag per person)

1 water per person/day

Tour Manager throughout the tour 2 group Dinners at hotel in Portimao
This package does not include:
International or domestic flights

Optional activities

Lisbon and Porto city tax: €2 per person/night payable at check out

Personal expenses

Meals and drinks not mentioned in the program

Tips

Other services not mentioned in the program
Date:
Price:
Starting from $2,475.00

Single supplement $785.00
Estoril, Alentejo and Algarve
Explore sunny Portugal, with its miles of dramatic shoreline and legacy of global discovery.
In Evora, step inside a medieval walled city with Roman ruins. Travel to Portugal's scenic "Silver Coast," dotted with charming villages and castles. Revel in country life in the heart of Alentejo's farms and vineyards. Unearth a wealth of Portuguese hand-made crafts like the famed azulejo hand painted tiles and unique items made of cork. Indulge in Portugal's regional wines during a winery tour and be swept away by melodic Fado tunes. Explore the Algarve's soft sandy beaches and classic fishing villages. Spend time in CasCais meandering its narrow cobblestone streets, oceanfront promenade and quaint bay area. Lastly, discover the charms of Lisbon with its postcard-perfect panorama of cobbled alleyways, ancient ruins and white-domed cathedrals atop one of its seven hills.
EXPERIENCE:
Porto Wine Tasting
Port Wine is born in the Douro Valley, but it is the city of Porto that gives the name to the wine. Why? Because that's where the wine ages and is shipped from to all over the world. A visit to the Port wine cellars is a mandatory activity during any trip to Porto! Not only will you receive a tasting of different Port wine varieties, but you will also learn about the history of the house you are visiting and a broader history of Port wine.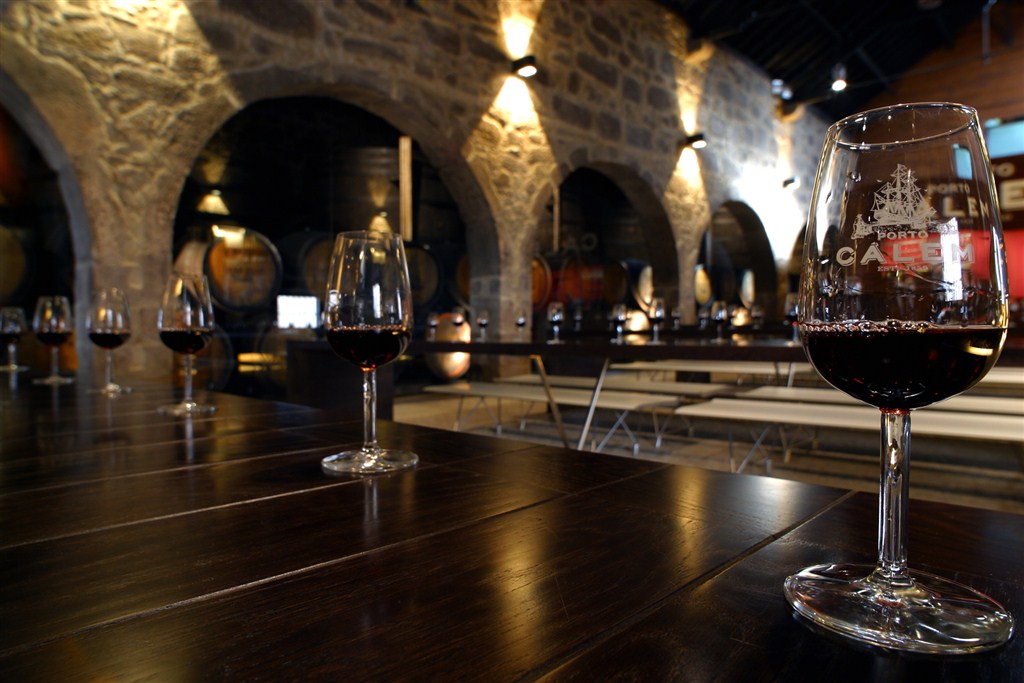 Picnic in the Vineyard
Imagine yourself breathing that fresh air, relaxing in nature among the vineyards, with a glass filled with the best of Portuguese wines and a delicious lunch.
Monte da Ravasqueira is a wine estate in Alentejo, covering a vast area of the typical Alentejo landscape. You will visit the vineyards, winery and cellar and taste some of the best wines the region has to offer.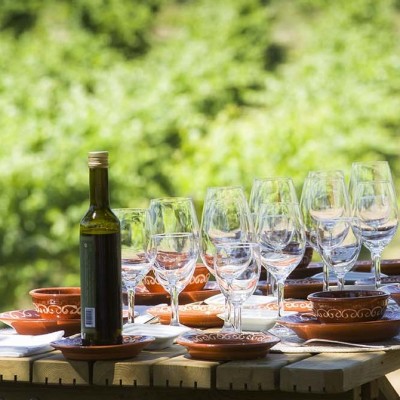 Fado Show and Dinner
The musical form of fado was adopted as a part of Portuguese culture and is now a symbol of the nation, with a particularly strong tradition in the historic districts of Lisbon.
The 50-minute show features talented artists. 2 singers and 2 musicians, playing the Portuguese guitar and classical guitar respectively. It is said that fado combines nostalgia, Portuguese pride, and hope, in a musical style epitomized by Amalia Rodrigues. Due to its cultural importance and unique style this musical form was declared part of the Intangible Cultural Heritage of Humanity by UNESCO.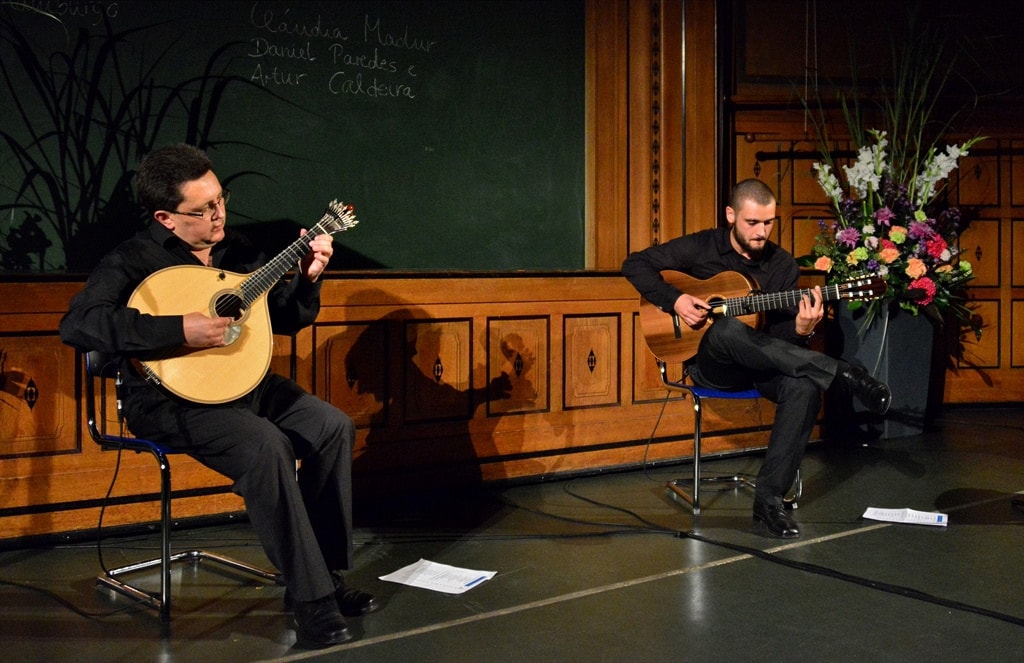 Cork Farm Tour
Immerse yourself in the world of cork on this one of a kind guided tour. First, we theoretically learn the cork process from tree to finished product. Then, visit the traditional cork factory to see the process up close and finally a visit the cork shop to see unique items made from the material.