Tokyo
Team Alpine in the Land of the Rising Sun! "JAPAN"
Plenty of destinations around the world claim to be unique, but Japan can be fully confident of this assertion. The centuries which Japan spent closed off from the outside world have left it with an exotic and highly individual culture, making it an appealing destination for all curious travelers.
Team Alpine was invited to participate at Japanese Travel Mart which took place in Tokyo for three days in late September. Two of our team members, Lilly and Pete, had an opportunity to attend the trade show where they had meetings with the suppliers from our ski travel industry and beyond. They also took part of the studying trip organized by the host of the expo and were taken to explore the famous 'Golden Route'. When the FAM trip was ended, they didn't miss an opportunity to visit Hakuba and Shiga Kogen in order to strengthen relationships with the vendors at these ski resorts and do site inspections of several properties at each place. We are sharing with you their experiences and adventures so you know what to expect when travelling to Japan for your first time.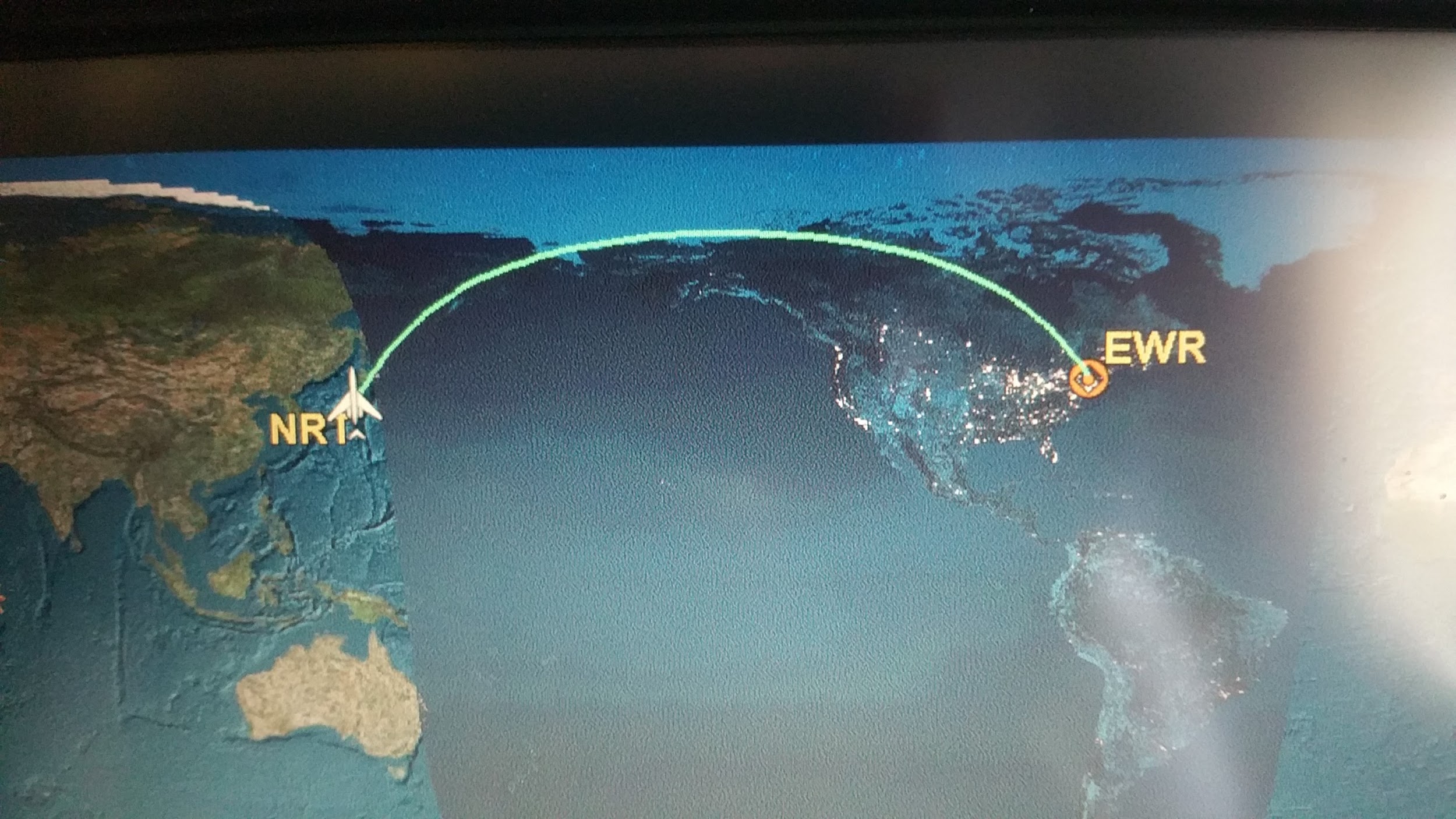 TOKYO
Tokyo, for all its chaotic blur of activity, is a remarkably efficient city. Getting from A to B is generally quick and straightforward, unless – as in our case – you're on your first visit and keep stopping to stare at everything. How long did it take to put all that neon in place? What are those teenagers wearing? And what is that coming out of the vending machine? As a city to wander through, it's utterly fascinating: from the Manga comic megastores of Akihabara to the capsule hotels and fashion stores of Ginza.
It was in the more traditional quarters of the city, however, that we lingered the longest. It's a fantastic city – and not just a modern one. For the little time we had between schedules, we decided to wander around and explore the city ourselves.Getting on the train was easy once we figured out the metro/subway/train lines.
Shibuya was one of the first town areas where we experienced full energy and excitement. Shibuya is one of Tokyo's most colorful and busy districts, packed with shopping, dining and nightclubs serving swarms of visitors that come to the district everyday. Shibuya's large intersection gets flooded by pedestrians each time the crossing light turns green, making it a popular photo and movie filming spot.
As night fell, we were getting into the city vibe more and more. Being on the west side of the city, we used it to move towards Shinjuku. Shinjuku town begins at the world's busiest train station. People from all walks of life and ethnic groups crowd together on streets lined with places popular with both locals and tourists!
Being eager for a deeper understanding and experience of the unique Japanese world and culture , we decided to visit the traditional Asakusa area where you can find the oldest and most significant Japanese Buddhist temple – Sensō-ji. As we approached the temple through Nakamise shopping street we found a variety of traditional, local snacks and tourist souvenirs.
A twenty minute walk across the Sumida River from Asakusa sits Tokyo Sky Tree, the biggest broadcasting tower in the world.It is amazing how an ancient spiritual site stands next to one that is so modern.
We had an amazing opportunity to run into traditional dance performance of Aomori Nebuta band that was performing in front of the Tokyo Station plaza. The sounds of the drums, the pair of gongs and the flutes carried our imagination out to an ancient time of Samurai era.
GOLDEN ROUTE
After leaving Tokyo and making our way along the scenic freeways, we found ourselves at Kawaguchiko Station in Yamanashi and made our way to the 5th Step of Mt. Fuji, which is almost near the top of the famous cone that has become a symbol of Japan. As the clouds broke briefly here and there, we ended up seeing the summit. It was a magical and fascinating look at the peak of the 'Japanese Holy Mountain'. The journey we had on Mt. Fuji was amazing! Mount Fuji, or Fuji-san, stands 12,389 feet and is the highest mountain in Japan. Just 62 miles from Tokyo, the mountain is within view of Japan's capitol on a clear day. Fuji became a symbol of the country after about 1500 when the capitol moved to Edo or Tokyo. Mount Fuji is also considered an active volcano, though it has not erupted since 1708.
On the way back to Tokyo, we made a stop at the UNESCO World Heritage Site 'Oshino Hakkai (Pond)'. The Oshino Hakkai (eight seas of Oshino) is located at the Oshino village of Yamanashi Prefecture, which is comprised of eight ponds (The ponds of Deguchi-ike, Okama-ike, Sokonuke-ike, Choshi-ike, Waku-ike, Nigori-ike, Kagami-ike and Shobu-ike) as its name described. The area is filled with many tourist spots such as Japanese folk homes with straw-thatched roof, the old temples, Museum of History and Folklore which can be traced back to 1800s, as well as many gift shops and restaurants. The water source of these eight ponds are from the underground water of Mt. Fuji, there are ponds in different geological states such as the swamp-like ponds and the ponds with transparent water. Oshino Hakkai was chosen as one of the Natural Monuments of Japan, as well as one of the 100 selections of Water of Japan and the 100 selections of new Fugaku of the prefecture.
In an early evening we arrived at our next destination 'Tokyo Skytree'. Boasting a height of 2080 ft, making it the world's highest stand-alone communication tower, Tokyo SkyTree opened in May 2012 and has already become a major symbol of Tokyo, forming the center of Tokyo Skytree Town, which also encompasses Tokyo Solamachi, a complex that includes many shops and restaurants, as well as an aquarium and planetarium. The appeal of Tokyo Skytree lies in the fact that although it is a hi-tech structure, it also evokes a sense of traditional beauty.
OSAKA
After having a lavish buffet breakfast at Shinagawa Prince Hotel in Tokyo and walking few minutes to Shinagawa train station, we boarded the famous bullet train 'Shinkansen' and headed to Osaka. The legendary train is not just a 200 mph train that rockets across the island of Japan. These trains are stopping and going with New York subway regularity.
Each Bullet Train has 16 cars, holds at least 1300 people, and rockets out of Tokyo Station every 5 minutes. This is not a luxury cruise liner or a vehicle with space shuttle like exclusivity. The Shinkansen is the definition of a workhorse. There are 323 bullet trains in operation every day just for the route between Japan's two largest cities; Tokyo and Osaka. They have a yearly average speed of about 170 mph yet a yearly delay time that is measured in seconds.
Another image we could not quite wrap our heads around was going 200 miles per hour. Or even 150 for that matter. The truth is, the train is so smooth that you never even know that you are traveling so fast. The only time you can feel the speed is when you look out the window and see buildings and trees whipping by so fast that your brain has trouble processing it.
The Shinkansen is simply a marvel of planning and engineering that you should experience yourself when you come to Japan.
Upon arrival at Osaka train station, we were met by our transfer provider who took us to the must-see attraction in Osaka, which is called Umeda Sky Building.
The Umeda Sky Building is an architectural highlight in the city centre of Osaka. At the upper floor, you have a good view at the city of Osaka. Planes flying to Osaka airport fly at the same height as the building. Inside, there is an exhibition about floating gardens. When the tour was over, we departed for a lunch at Dotonbori area.
Dotonbori, the symbol of Osaka, the epitome of kuidaore, is nestled along the canal of the Umezu river. If there was ever a place to simultaneously exhibit both traditional and modern Japan, it would be here. An area loved by both tourists and locals alike, Dotonbori seems to have something for everyone.
If you're going for a more traditional trip you can catch a Bunraku (traditional puppet theater) performance nearby or visit Hozen-ji Temple for a quieter atmosphere. Dotonbori is filled with exciting shops, restaurants, bars, and boat rides down the canal. It's no wonder this area has been famous since its establishment in the early 1600s. If you're not hungry enough for a full meal, just grab a nice snack at one of the many food vendors lining the streets. Be sure to try either takoyaki or okonomiyaki—both regional specialties of Osaka.
Our last visit for today was Osaka-jo Castle.
Osaka Castle (Osaka-jo) was built by the hegemon Toyotomi Hideyoshi, who ruled Japan in the latter half of the 16th century, on the site of a temple called Ishiyama Hongan-ji. The construction work began in 1583 and most buildings such as the castle tower were completed in 1585. Its gross area is over 3,300,000 square meters and tens of thousands of people were daily mobilized in its construction. The donjon is five-tiered and nine-storied, and has large golden sea creature ornaments shining on the rooftop. It is claimed that pure gold chasings were set in the corridors. One of the charms of this castle is the beauty of its stone wall. Reportedly, there are 40,000 rocks in the wall. Legend has it that powerful daimyo from all parts of Japan competed in carrying the large rocks to display their loyalty to the Toyotomi hegemon. The existing castle tower was built in 1931. It has five tiers and is approximately 40 m high. It is the symbol of Osaka.
We left Osaka in the early evening and took off to the cultural heart and soul of Japan: Kyoto. This was it! All the images that wide-eyed foreigners picture when the country's name were evoked: centuries-old temples set against perfectly manicured gardens, lantern-lined quaint alleys, white-faced geishas shuffling along in clogs.This is what greeted us when we arrived in Kyoto, another ancient capital of Japan, and culturally its most important.
We checked in at Kyoto Hot Spring Hatoya Zuihokaku Hotel. The hotel is very conveniently located right next to the train station. The rooms were spacious with everything you needed in them, including very nice gowns. The traditional Japanese breakfast was very interesting to explore and tasted good. The Onsen bath on the top floor was nice, big, and clean. An excellent experience which shouldn't be missed.
KYOTO
Kyoto was the capital of Japan for over 1000 years, beginning in 794, when Emperor Kammu made the city the seat of his imperial court and the center of Japan's political world. Having escaped the ravages of World War II, the city is a treasure trove of important cultural properties. Kyoto is dotted with over 2000 shrines and temples, which contain about 20% of Japan's National Treasures. Many aspects of traditional culture have been carefully preserved since the Heian period. Kyoto people are justifiably proud of their traditions, including omotenashi, or traditional hospitality, as well as kaiseki ryori, food beautiful enough to be called art, and many others.
The geisha and maiko of Kyoto are famous for their skill in traditional Japanese arts. Resplendent in beautiful kimono and lavish makeup, they are considered the very essence of Japanese beauty and refinement.
The next morning we were off to the nearby city of Fushimi, one of the largest sake producing regions of Japan. Here we visited the Fushimi Inari shrine. This Shinto shrine, established in the 8th century, is famous for the long tunnels of vermilion torii gates straddling a network of trails leading to the top of the heavily forested Mt. Inari. With seemingly endless arcades of vermilion torii (shrine gates) spread across a thickly wooded mountain, this vast shrine complex is a world unto its own. It is, quite simply, one of the most impressive and memorable sights in all of Kyoto.
The entire complex, consisting of five shrines, sprawls across the wooded slopes of Inari-san. A pathway wanders two miles up the mountain and is lined with dozens of atmospheric sub-shrines.
Fushimi Inari was dedicated to the gods of rice and sake by the Hata family in the 8th century. As the role of agriculture diminished, deities were enrolled to ensure prosperity in business. Nowadays, the shrine is one of Japan's most popular, and is the head shrine for some 40,000 Inari shrines scattered the length and breadth of the country.
Not far from Fushimi Inari Shrine is Kyoto's traditional brewing area. The brewers originally set up shop here in the the 1600s, primarily because of local springs–famed for their delicious water–and the Horikawa River and canal that offered quick access north into central Kyoto and south to Osaka. We came here to visit Gekkeikan Okura Sake Museum. There are over 6,000 tools and implements related to sake brewing and production at the Gekkeikan Sake Brewery. The buildings on the campus are fascinating as well, and include a reproduction of the original Gekkeikan office. Also on display are photographs of the brewery in times gone past. We also learned about the sake brewing process in a mini-brewer,y and of course when the visit was over, we bought sake and sake-related products in the shop including sake cups and flasks.
After lunch, we headed back to Kyoto and stopped by Kinkaku-ji Temple.
Kinkaku-ji, also known as the Golden Pavilion, is one of Kyoto's, as well as Japan's, most recognizable attractions. The gleaming building covered in gold leaf seems to float on the aptly named Mirror Pond, especially on a sunny day.
The highlight of the day was definitely our Kimono experience! The entire group was dressed in Kimono clothing in the local store and we were taken for a leisurely stroll in Nijo-jo castle!
Built in 1603, it was the Kyoto home of Tokugawa leayasu, the first Tokugawa Shogun. The ostentatious style of construction was intended as a demonstration of leayasu's prestige, and to signal the demise of the emperor's power. The finest artists of the day filled the castle with delicate transom woodcarvings and paintings by the Kano School on sliding doors. One of the castle's most intriguing features is the so-called 'nightingale' floors. To protect the Shogun from real or imagined enemies, these floorboards creak when stepped on.
Our last day in this marvelous city! We wished we could stay longer and explore Kyoto on our own as there are so much to see and do.
The final morning, we left our hotel and continued our journey to Kiyomizu-dera temple before we headed to the Itami airport in Osaka for our return flight to Haneda AP in Tokyo.
Kiyomizu-dera is one of the most famous temples in Kyoto and was built at the end of the 8th century. The main hall was constructed in the 17th century, and is famous for its location overhanging a cliff. The platform of the main hall, which is supported by 139 giant pillars, affords a spectacular view of the town of Kyoto. It is designated a National Treasure. The three-storied pagoda in the temple precinct, which was rebuilt during the 17th century, is designated by the national government as an Important Cultural Property.
The expansive site, with an area of 130,000 square meters, contains many Important Cultural Properties, including buildings and Buddhist images. Along the ravine to the south of the main hall grow cherry and maple trees. This site is known for its cherry blossoms in the spring, and its red leaves during the fall.
We made it back to Tokyo again and even though we were a little bit tired, we were ready for another bullet train experience to Nagano. We boarded the train in late afternoon and arrived in Nagano. We took a rental car, and continued our journey to Hakuba.
The Hakuba Valley is surrounded by the Japanese Alps and became well known through the 1998 Nagano Winter Olympics. It has become a popular location for winter sports fans, with all levels of skiers able to enjoy the 11 resorts. All 11 resorts can be accessed by the circulating shuttle buses. The valley is also blessed with abundant powder, making the backcountry tours very popular among visitors!
The next day, we drove back to Nagano, dropped off our car and met our friends Kobi and Yuki who were our hosts during the stay in Shiga Kogen.
Shiga Kogen is a UNESCO Biosphere Reserve and National Park of spectacular mountain scenery. It was host to the 1998 Nagano Winter Olympic Giant Slalom, and is now a popular destination for skiers and boarders with 19 resorts and plenty of fresh Japow! Shiga Kogen is located at an altitude of over 5000 feet and is renowned for its panoramic views.
The most popular attraction in this area are Japanese snow monkeys! Seeing Jigokudani Monkey Park's wild monkeys bathe in Jigokudani 's hot springs was a fantastic experience. The area was successfully made into a monkey park in 1962. There are about 200 monkeys that regularly make the trip down the mountain to use the hot springs.
A visit to the Nagano area would not be complete without seeing the famous Zenkō-ji Temple in Nagano City, said to have been built in the early 7th century. It consists of 39 buildings including Dai-hongan and Dai-kanjin and is the main tourist spot in Nagano. Since Zenkoji Temple is not affiliated with any one particular sect of Buddhism, it is open to everyone regardless of their beliefs, and it is believed that a visit there once in a lifetime will ensure a passage into the Land of Happiness.
The temple has grown on the basis of this popular belief from ancient times and therefore been popular amongst a great variety of people throughout its history. The front entry to the main hall of the temple is paved with flagstones. The stores lining the approach sell a usual plethora of gifts, knickknacks and local products. These include Buddhist family altars, pickled vegetables and traditional toys.
And so with that, after almost 10 days, we came to the end of our stay here in the Land of the Rising Sun. Not wanting to sound cliched, but it really seemed like only yesterday when left the US. This being our first visit, we think we've seen a lot of what the country has to offer, from the uniquely Japanese quotidian minutiae (capsule hotels, meal ticket vending machines, public baths, bum-washing toilets) to the broader aspects like its contentious military history, and imperial and spiritual past.
The people's famed courtesy, politeness and efficiency was certainly not lost on us, and we saw what a civilized place can really look like, and how well its people can behave. Nihon, you have been inspiring, and we hope to be back again before long!
More than anywhere else I've been, I feel like Japan is the kind of destination that every traveler must experience at least once in their lifetime. I loved my ten days there and I can't wait to return.