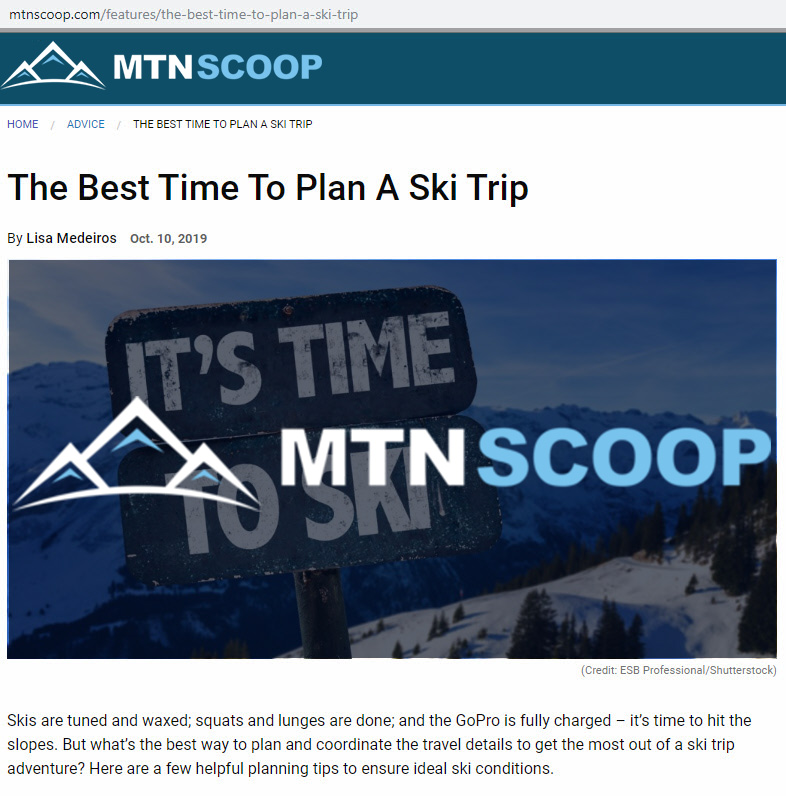 The Best Time To Plan A Ski Trip
By Lisa Medeiros
The week between Christmas and New Year's is always the busiest time of the year to ski, regardless of which mountain you choose. It's certainly a great way to enjoy the holiday season, but you'll need to plan ahead. You should book your ski vacation a year in advance to secure the best accommodations and rates for this time of year, especially if you are planning to fly to your destination. Martin Luther King, Jr. Day weekend in January and Presidents' Day weekend in February are also popular ski travel times. It's best to secure your travel arrangements by late summer, especially if booking at the larger resorts.
If your travel plans fall outside the holiday windows, the best time to book your ski trip is in September or October. "Keep in mind [flights] into small regional airports like Aspen and Vail sell out quickly on Saturday and Sunday," advised Richelle Blanken, owner and vice president of Alpine Adventures, a global travel agency specializing in ski and winter getaways. "Book early or consider midweek arrivals or larger airports like Denver or Salt Lake City."
Booking early isn't only a good idea for lodging and airfare. Reserving your ski rentals in advance ensures the rental company will have the equipment you need in stock and will make your arrival hassle-free. For those skiing with kids, be sure to reserve their spot in daycare or ski school prior to your arrival as space is limited and can book up quickly, especially during prime ski travel times.
Although planning in advance is generally the wise thing to do, booking late does have its advantages. Travelers interested in hitting the slopes towards the end of the season, when the sun is bright and the temperatures are mild, should wait to book until February to take advantage of bluebird rates. Not only can springtime skiers score late-season deals and maybe even a few added perks, but booking late provides the luxury of gauging weather patterns and maybe even benefiting from an end-of-season snowstorm.