There is still a place on Planet Earth that remains untouched, a continent of shocking beauty where Nature sets the rules:
Antarctica
To travel there is to encounter our planet in its purest, naked form. As visitors come face to face with Antarctica and feel its awesome power, these words are heard over and over again: "this is like another planet."
Classic Antarctica Air-Cruise
8 DAYS / 7 NIGHTS | Rates from $ 11,495
Polar Circle Air-Cruise
10 DAYS / 9 NIGHTS | Rates from $15,495
Antarctica and South Georgia Air-Cruise
16 DAYS / 15 NIGHTS | Rates from $14,395
Antarctica Express Air-Cruise
6 DAYS / 5 NIGHTS | Rates from $4,795
Discover Antarctica
Visit the White Continent for a transformative, once-in-a-lifetime experience.
Landscape
Antarctica is a remote, magical place that will greet you with its awe-inspiring beauty. See peaceful bays dotted with colossal icebergs; cruise along deep fjords and see massive glaciers; be amazed by sharp snowy peaks that jut out of the sea.
Adventure
A journey like no other awaits in Antarctica. Cruise at sea level with our Zodiac boats and feel the spray of seawater on your cheeks. Follow in the footsteps of early explorers as you hike on Antarctic soil. Join our optional sea kayaking and hiking & snowshoeing programs.
Glory
Setting foot on the seventh continent is a privilege and an honor. You will bring home indelible memories and tales of your journey
will arouse the curiosity and admiration of your friends and family.
Wildlife
In the austral summer, large numbers of penguins, whales, seals, and seabirds congregate along the Antarctic Peninsula to feed and reproduce. Present in abundant numbers, these animals will provide endless inspiration for your photographs.
The Air-Cruise Model
Before, adventure travellers who wanted to reach the Antarctic Peninsula had only one option: to sail across the tempestuous Drake Passage. Since 2003, we have been offering you a more comfortable alternative.
Fly the Drake
Our two-hour flight takes you from Punta Arenas, in Patagonia, directly to Antarctica where you board your expedition ship. You thereby avoid the stormy seas of the Drake Passage – and the potential seasickness – experiencing only the best Antarctica has to offer.
Sail Antarctica
Antarctica21 offers boutique-style wilderness adventures, not cruises. Our small expedition vessels, more like private yachts, offer you privileged access to Antarctica, taking you where larger ships cannot. With fewer guests, you disembark fast and efficiently, so you spend your time exploring not waiting.
Unique Features
Antarctic air-cruises is all we do. As a boutique specialist we dedicate 100% of our resources to the organization of your Antarctic trip.
Experience And Expertise
Antarctica21 pioneered the Antarctic air-cruise model. We are the world's leader in this unique style of travel to Antarctica. We have completed over 180 fly and cruise departures, more than any other company in the world, by far.
One Flight Per Expedition
We use a single flight to carry all travelers to and from Antarctica for each of our expeditions. This makes our operation fast and efficient while reducing the chance of weather-related delays compared to the alternatives.
Small Is Beautiful
Antarctica21 only operates small ships, carrying a maximum of 75 guests. With a small group of travelers, disembarkation is fast and efficient so you can spend more time exploring and less time waiting.
High Staff/Traveller Ratio
Travel with a well-staffed team of at least twelve expert polar guides. Passionate and engaging, they will make your trip memorable.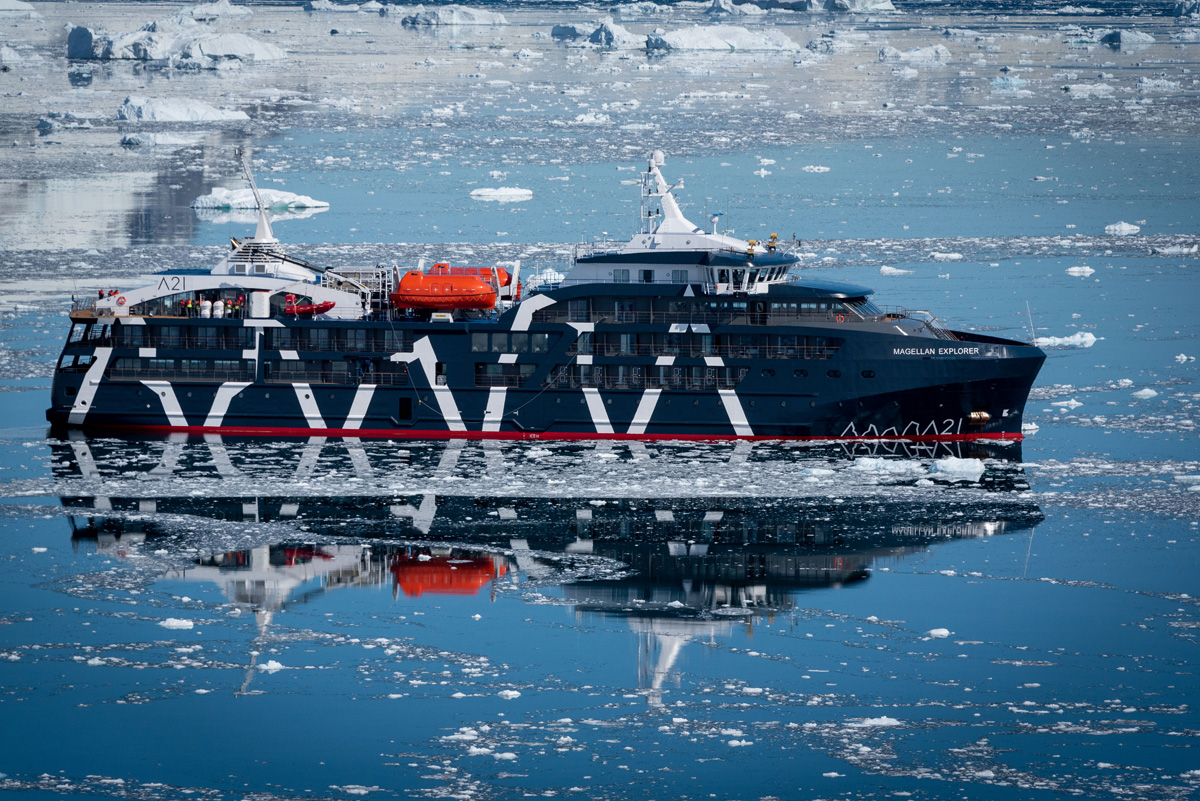 ***
Magellan Explorer
***
Ocean Nova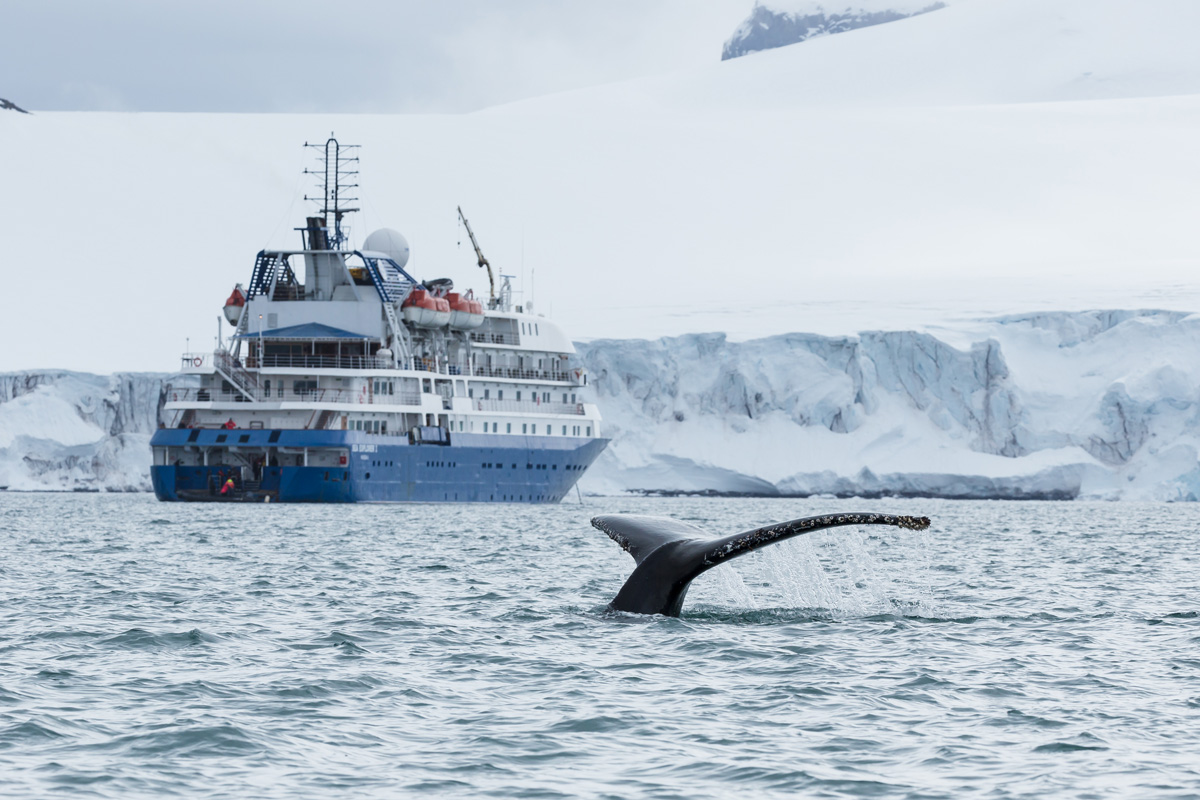 ***
Hebridean Sky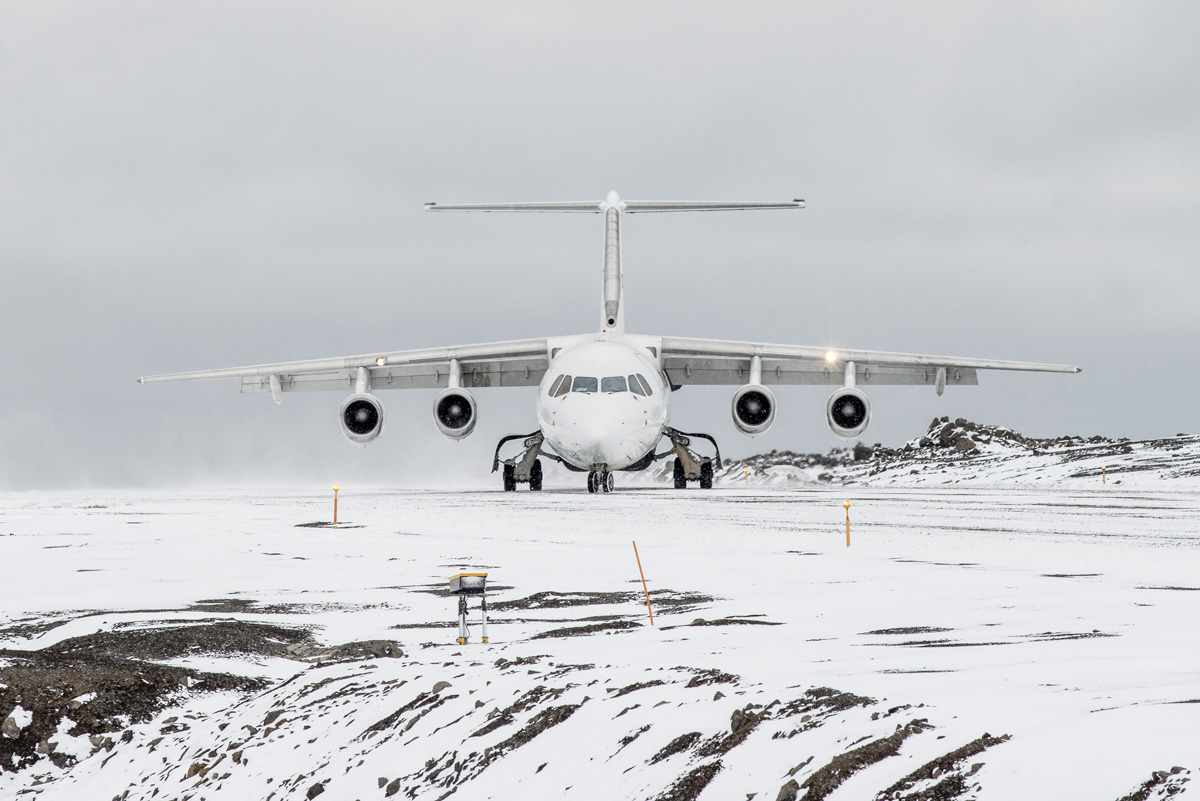 ***
BAE 146/AVRO RJ Aircraft