This trip has been fully booked, but if you would like to visit Cartagena this year, please fill in the form, and we'll contact you when we organize another group. Please leave in a comment your travel dates.
Dates:
Price:
from $1,079.00 per person, double occupancy*
Last-minute promotion! $100 OFF — $979.00

single room supplement $399.00
*The price is based on 20 people min or subject to change
Included:
Accommodation as described at hotel Santa Catalina or similar based on standard double room including breakfast

Transfers with a Spanish speaking driver

Tours with an English speaking guide

Anywhere Adventures group director included

All visits mentioned in the program unless optional visits
Excluded:
Excursions and meals not mentioned in the program

Drinks

Tips and personal expenses

International and national flights

Travel insurance
Payment policy:
At the time of booking: $399.00 deposit

Final payment no later than February 01, 2021
Cancellation policy:
$50 per person at all times non-refundable

The rest of the land package is refundable until January 29, 2021, except for airfare and travel insurance

Starting on February 01, 2021 package is 100% non-refundable (unless canceled by the provider in Colombia for unforeseen reasons)
The Santa Catalina Hotel
The Santa Catalina Hotel is a new luxury boutique hotel in Cartagena that ensures your stay is filled with welcoming warmth and comfort. Its excellent services and special location in the heart of the historic city center makes it the perfect accommodation.
Its delicate design is the result of a tribute to the historical legacy of India Catalina. A meeting point between the old Cartagena and modern luxury.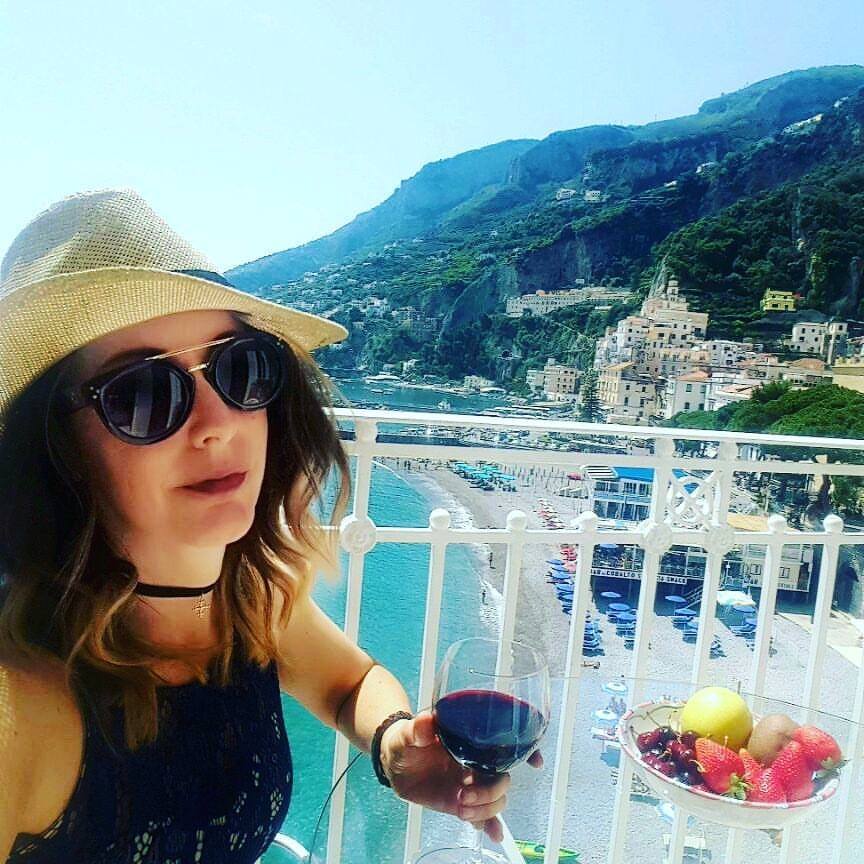 Join Tessie and a group of fun-loving travelers
1-800-755-1330 Ext 202
CALL NOW!
DAY 1: Arrival in Cartagena
Upon your arrival in Cartagena, you will be greeted by your guide who will explain the itinerary for the upcoming days. Private transfer is included from the airport to your hotel in Cartagena, the beautiful Santa Catalina hotel.
At 7 PM please meet with your fellow travelers and tour host for our welcome dinner at a local restaurant. – Preset menu- English speaking assistance by our local agent.
You will spend the night at Hotel Santa Catalina in a Superior Room.
Included: a bottle of water, arrival transfer, English speaking guide, dinner, breakfast, the room at your selected hotel.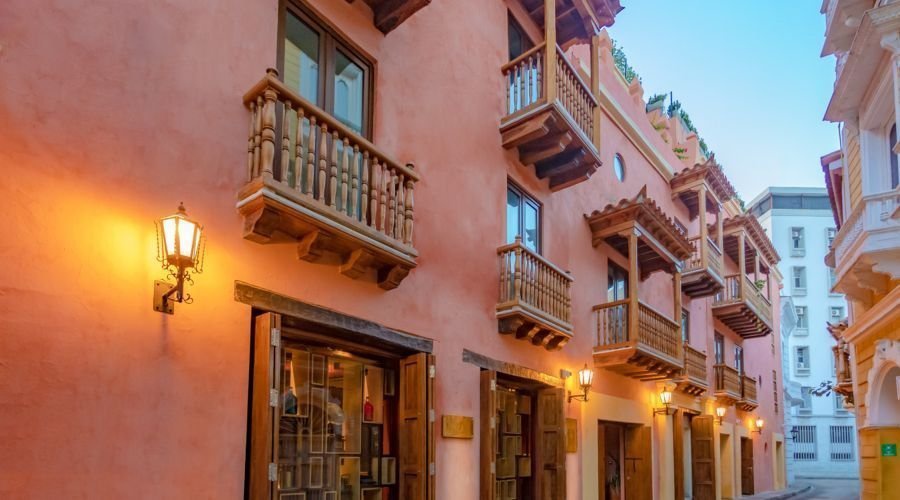 DAY 2: City Tour Cartagena
After our breakfast at the hotel, meet at 9 AM for a tour of the old city of Cartagena: La Popa Monastery and San Felipe Fortress.
Our City Tour starts with the transfer from the city center to the La Popa Convent. From the convent, you will have a great view of the whole city. From there, we will proceed to the biggest fortress built by the Spaniards in South America, the San Felipe de Barajas Fortress. We will visit the whole fortress including some of its tunnels, as well as the statue of Don Blas de Lezo. Afterward, we will go back to the city center and visit the most important landmarks, such as the official entrance to the walled city with the Clock Tower (Torre del Reloj). Behind it, we will find the Monument of Don Pedro de Heredia, the founder of Cartagena de Indias (1533). The guide will tell us about the story of Cartagena's founding fathers and will share interesting stories full of legends and pirates. This experience lasts around 4 hours.
Free time for lunch (at your expense).
4 PM Graffiti tour in Cartagena Our Street Art and Graffiti tour gives you a deeper insight towards modern Cartagena focused on the alternative and cultural quarter and coolest barrio: Getsemani. Graffiti paintings with images of tropical scenes, local flora, and fauna and "palenqueras" wearing vibrant ruffled dresses and carrying bowls of tropical fruit. In Getsemani the individuality and spirit of the neighborhood remain intact. You can come as a tourist but you leave as a local understanding what makes the barrio so special, engaging with the people to ensure that it preserves its particular charm. This neighborhood has shaken off the gritty reputation and turned to street-art as a way of incorporating the voice of local residents and artists into the fabric and the narrative of the city streets. Graffitis transformed this neighborhood in the last years, after the first Graffiti Festival in Getsemani that took place in December 2013. Our fully qualified English speaking guide will share his knowledge of the impressive history of Getsemani starting at the clock tower, from there, we go to the street of La Sierpe (where all the murals are) and Trinidad plaza, which has a historical, cultural, and national value. We will also walk on top of the city wall.
Suggestions will be made for you to find a local restaurant for dinner close to your hotel.
You will spend the night at Hotel Santa Catalina in a Superior Room.
Included: entrance fees, local guide, transportation (private), English speaking guide, a bottle of water, private excursion, breakfast, a room at your selected hotel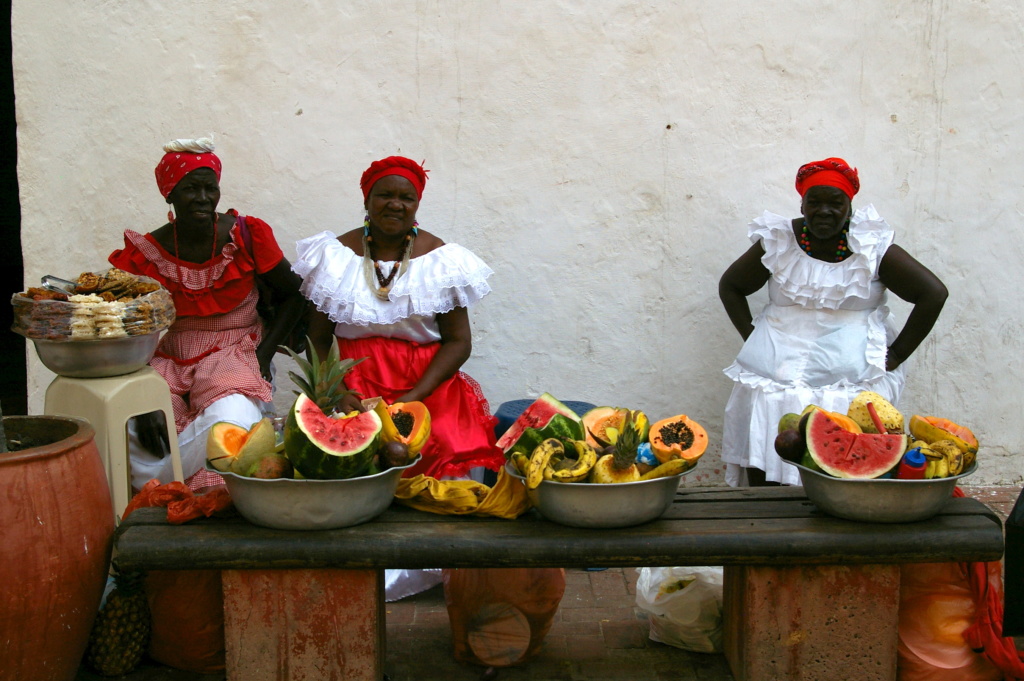 DAY 3: Full Day at Bomba Beach Club
Private transfer from your hotel in Cartagena to the harbor with a Spanish speaking driver.
Full-Day at La Bomba Beach Club Today you will have the full day to enjoy the beach and sun of Cartagena on the Island of Tierra Bomba at the Bomba Beach Club.
A boat will bring you from the harbor to the Island of Tierra Bomba which will take between 25 and 40 minutes.
At the beach, you will receive a welcome cocktail and then have time to enjoy this beautiful beach day. Enjoy the Caribbean Sea and sun or enjoy a swim in the pool to which you have access as well. Please note that drinks and food are not included.
At about midday, you will be brought back to Cartagena once again. Private transfer from the harbor to your hotel or rest of day at leisure in the city.
Dinner on your own.
English Speaking Guide included for the transfer from the harbor to your hotel.
You will spend the night at the hotel Santa Catalina in a Superior Room.
Included: transportation (private), shared excursion, Shared transportation, English speaking guide, breakfast, the room at your selected hotel. Dinner at your own expense.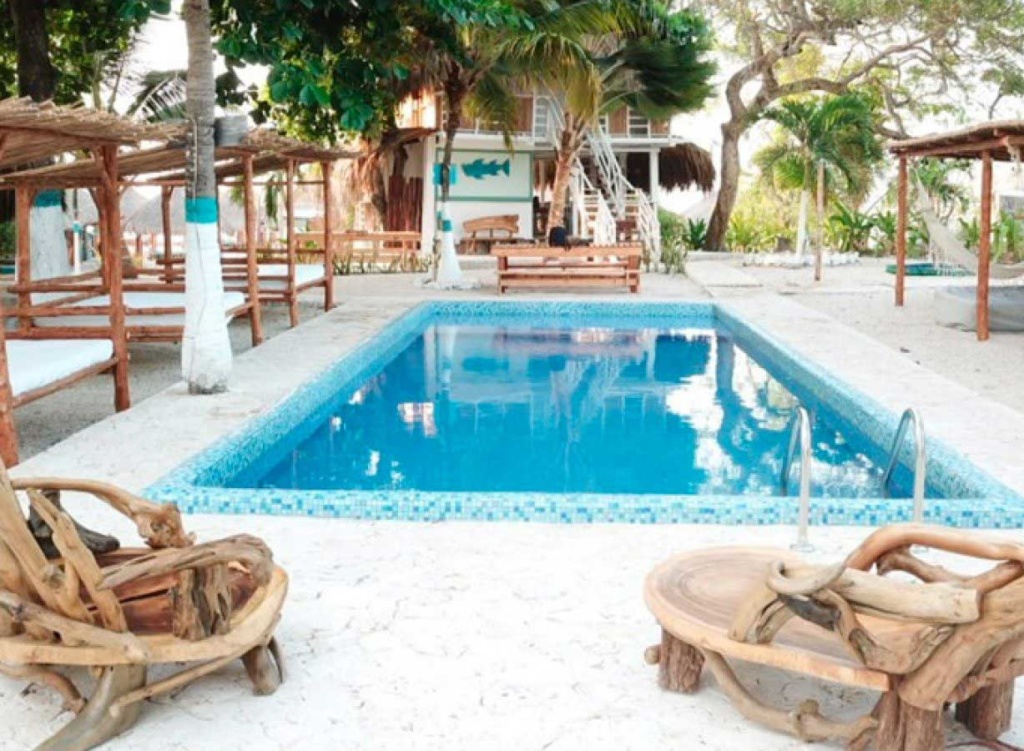 After our breakfast at the hotel, a day at leisure on your own, or the option to sign up for the Mangrove tour OR the Garcia Marquez tour.
Breakfast is included as well as it is every day.
Tour through the mangroves (OPTIONAL TOUR – NOT INCLUDED- COUNT $85.00 PER PERSON)
This tour leads us to the small fishermen village La Boquilla and we highly recommend it for nature lovers. On the beach of La Boquilla, we will see the two facets of the city, because, in one of the poorest parts of Cartagena, 5-star hotels and luxurious apartments are built at the moment. After arriving in the fisher village of La Boquilla (about 30 minutes from the Cartagena city center), you will get on the canoe and cross the mangrove forest and the lagoon Cienaga de Juan Polo. You will go through some natural mangrove tunnels (Tunnel of Friendship, Love and Luck). At the lagoon, you will see fishermen working. The perfect word for describing this gorgeous scenario is peace. The mangrove forest offers great flora and fauna. Among other things, you may see different species of birds and crabs and with a little luck, a coon or a green parrot may appear on the riverbanks. After the canoe tour, you will receive a cold coconut. Then, you will take a walk through the village and along the beach whereas the English-speaking guide will tell you more about the daily life of the people that live mainly of fishing. We will get to a restaurant, where we can have lunch and try the typical local dish: fried fish with coconut rice, plantain, and salad. After lunch, we can take a dip in the Caribbean Sea or relax on the beach. Transfer back by taxi. This experience lasts around 4 hours. You will have an English speaking guide included.
On the track of Gabriel Garcia Marquez (OPTIONAL TOUR – NOT INCLUDED -COUNT $99.00 PER PERSON)
Gabriel Garcia Marquez (1927-2014), affectionately known as Gabo, is one of the most important authors of the 20th century. In 1982, he was awarded the Nobel Prize in Literature for his novel One Hundred Years of Solitude. When he died in April 2014, the President of Colombia, Juan Manuel Santos, described him as the -greatest Colombian that has ever lived-. Gabriel Garcia Marquez invented a literary style that is called magic realism and many of his novels are set in Cartagena. During our walking tour through the city center, the tour guide will show us the places where some of his novels took place. Furthermore, the biography of the Colombian journalist and author will be explained in detail. * This experience lasts around 4 hours You will have an English speaking guide included.
4PM Street Food Tour in Cartagena (OPTIONAL TOUR – NOT INCLUDED – COUNT $29.00/PERSON MAXIMUM)
Bring your appetite and an adventurous attitude. We hit the streets to experience food the way Cartageneros do. Whether you are searching for a stopover snack or something more substantial, a healthy platter, or a sweet dessert, Cartagena's streets provide everything! One of the very best ways to gain an insight into the daily lives and culture of the locals is to experience their culinary culture. This 2-hour tour will get you up close and personal with the real Cartagena as the street sellers fill our bellies with their delicacies and warm our hearts with their hospitality. Now some examples to stimulate your appetite: Exotic tropical fruits like lulo, granadilla, nispero, papaya and guayabana Fried arepas, papas rellenas, empanadas, caribanolas,Bollo de Mazorca,Agua de coco,Raspao, Cocadas, arequipe and enyucado and much more! You will have an English speaking guide if you decide to do this tour.
7PM -All meet for our Salsa Route Tour -En Tu Salsa- Cartagena's rich history of Cuban musical and cultural influence meant that specialist salsa enthusiasts opened clubs and bars to share with their friends more than 30 years ago. With this tour you will have the opportunity to experience real living history: El Koreano has been in Cartagena for more than 40 years, El Safari for more than 30, and Joseph Black's Charanga for at least 15. Travel around Vueltabajero, a living salsa museum, and meet expert salsa hosts, dancers, and specialists.
We include full transportation provided by TRANS ARRIEROS to and from your hotel, at least 4 hours of nightlife and fun, 3 drinks (non-alcoholic or beers), a salsa expert, two dancers for you to learn from, and a delicious snack stop. English speaking guide assistance included.
You will spend the night at Hotel Santa Catalina in a Superior Room.
Included: English speaking guide, private excursion, transportation (private), local guide, snack, a bottle of water, drinks, insurance, breakfast, the room at your selected hotel