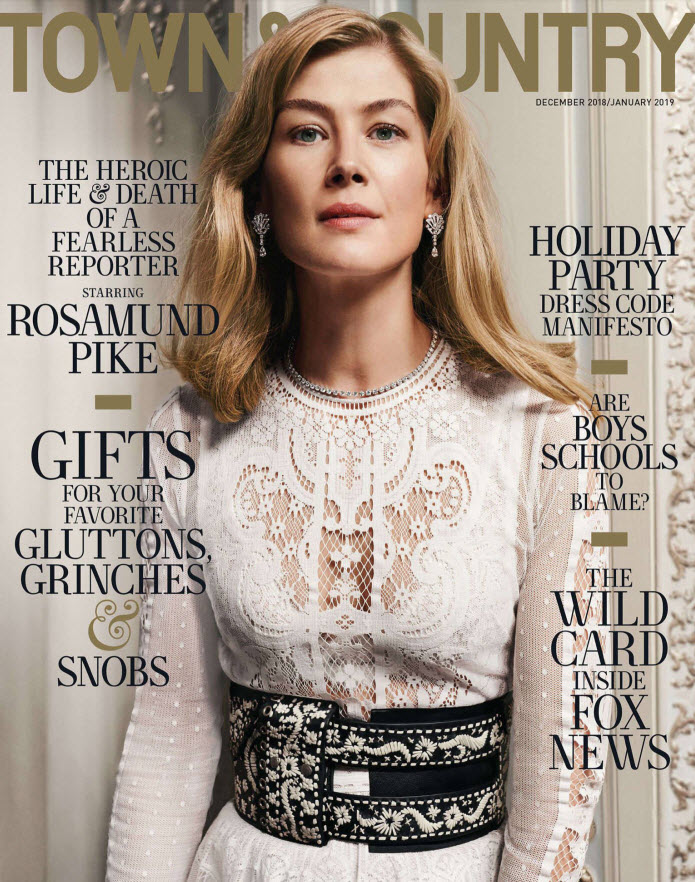 WHERE TO GO IN 2019
Visit the gorillas in the mist, cruise the Mekong in a boat built for four, or just bask again in the Caribbean sun for starters. Here, all the places to see and be seen this year.
By Klan Glowczewska
Figuring out how best to spend your travel dollars is the most delicious dilemma of a life well lived. On the pages that follow are our suggestions, based on intelligence collected, insiders consulted, and cultural, gastronomic, and geopolitical trends considered. Want to bathe in wellness? Try the Berkshires—or Bhutan. Want to leave the world behind? Head for Namibia—or Norway. Fancy some time travel? Get thee to Romania—or a secret bit of paradise off Panama. Our 25 destinations include places near and far, hot and cold, laid-back and anything but. They all have noteworthy new hotels, and we provide the names of travel specialists who can help you book. Nothing like starting the New Year spoiled for choice. Contributors: fen Morphs Kevin Forbes, Lena Kim, Graham Boynton, Sarah Khan.
PARK CITY, UTAH A BECAUSE THERE'S A WHOLE NEW WAY TO WIN THE WEST.
There arc few ski areas in North America where a morning flight an have you floating on dry champagne powder by early afternoon. That accessibility has long made Park City a favorite winter playground. Auberge Resorts' Lodge at Blue Sky, on a 3,500-acre ranch, will bring the mountains even closer: A helicopter can pick you up at the airport and have you skiing on untouched terrain before check-in. The 46-suite lodge debuts in May, and it will have daylong "teaser heli-ski packages, which include meals in a fire-warmed yurt. Once open, it will have Amangiri-level service and warm and cold weather activities (for kids, too) and a range of lodgings. Our favorite: the 500- square-foot tents. Park City's High West Distillery already has a tasting room and restaurant on-site, so you can toast your achievements. TO BOON Direct or through Rick Reichsfeld, who an also organize a custom ski vacation for you, mixing Blue Sky with ski experiences elsewhere. RICK@ALPINEADVENTURES.NET