Eleven is not just about their properties; they're about really experiencing a destination.
After booking, an Experience Manager reaches out to find out likes and dislikes with food and activities. This is not a superficial inquiry, they strive to get thorough information on clients to provide a really customized stay. Your trip begins when you're welcomed at the airport by one of their team members, who provides an SUV fully stocked with snacks and drinks for the ride to the property. Once you arrive, another team member gives you a tour of the property and all of its amenities, which are plentiful. With both properties, your rooms are stocked with a complimentary mini-bar, which contains unique beverages and a lot of locally made snacks–not your typical minibar. If you're staying at Taylor River Lodge, this includes wine and PBR, just to give you some options.
The Eleven team has an elevated level of guest service, and they really try to go above and beyond with guest requests. We had a hiking/whitewater rafting guide (same person) that also does ski in the winter, and is both entertaining and knowledgeable. Our fly fishing guides were incredible as well; offering tips on technique, and making sure everyone has a good time.
Taylor River Lodge offers buyouts, but they aren't required. Even if some family members aren't into fly fishing, there are plenty of other activities for them so they can explore and enjoy the area. The property feels rustic chic, and is definitely a place that is like summer camp for any age. In addition to their pool and hot tub, which have a glass garage door that fully open them up to nature, the property has games for adults and kids. Foosball, a pool table, in addition to lawn games (corn hole, etc), and a well stocked pond where guests can learn to fish set this property apart. They have a teepee on site where kids like to play (and can sleep there as well if they choose), as well as axe and knife throwing, bb guns, and archery.
Scarp Ridge would be a great option for multi-gen families or any type of small group. This property feels even more high end than Taylor River Lodge, and would be the perfect fit for discerning guests. Since it's right off Elk Avenue, guests can walk or bike anywhere they'd like to go in town within minutes. For skiers in the winter, the cat skiing is for any ability level. For more timid skiers, they can stick to the freshly groomed cat track that goes down the mountain, while more advanced and expert skiers can be taken to couloirs by the guide. The options are endless.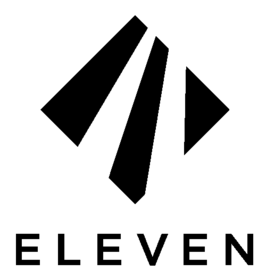 Eleven Experience has ten properties around the globe, and Taylor River Lodge is one of them. At each destination, comfortable lodging and delicious, seasonal food are combined with guided outdoor adventures on mountains, in the backcountry, and on the water for guests of all ages and skill levels. No matter how remote, every lodge has custom, well designed accommodations, talented chefs, enticing spas, and world-class guides who will show you new dimensions of life, friendship, family, and adventure. Whether heli-skiing near the Arctic Circle in Iceland or casting for bonefish on a remote flat in the Bahamas, Eleven experiences are a different kind of escape.